Film Session: Northwestern
Now in the second half, Pardon passes to Turner on the right wing. Falzon tries to get Smith going towards the basket on a fake: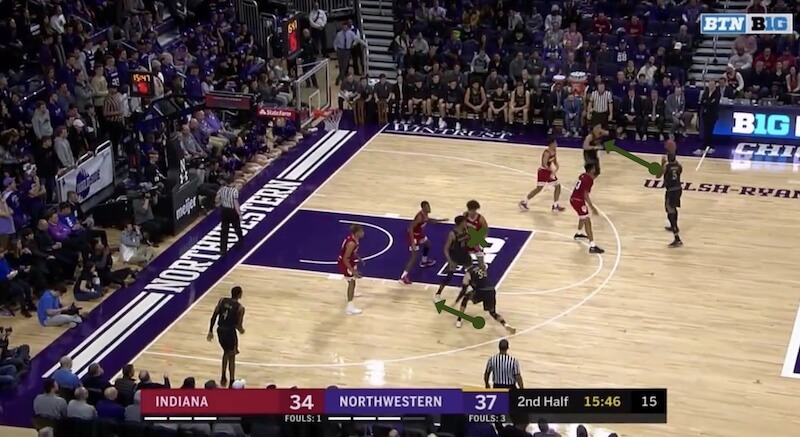 He heads up top instead and gets the pass from Gaines as Smith fights around Pardon: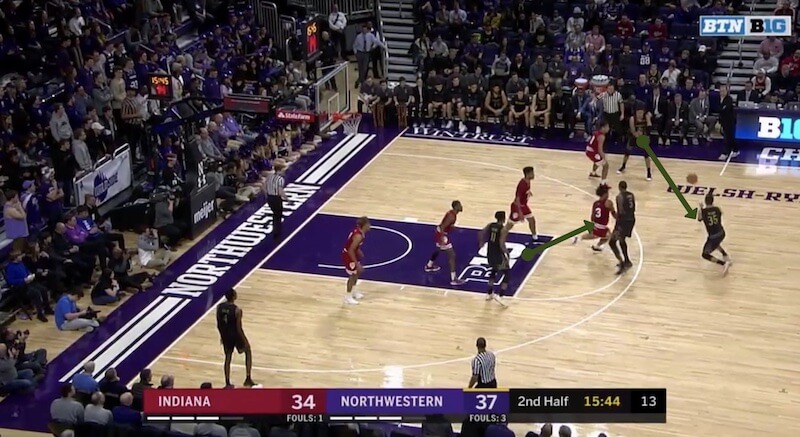 Smith is able to get into his airspace and Falzon doesn't hoist a shot. Instead, Pardon gives him a ball screen and he goes left: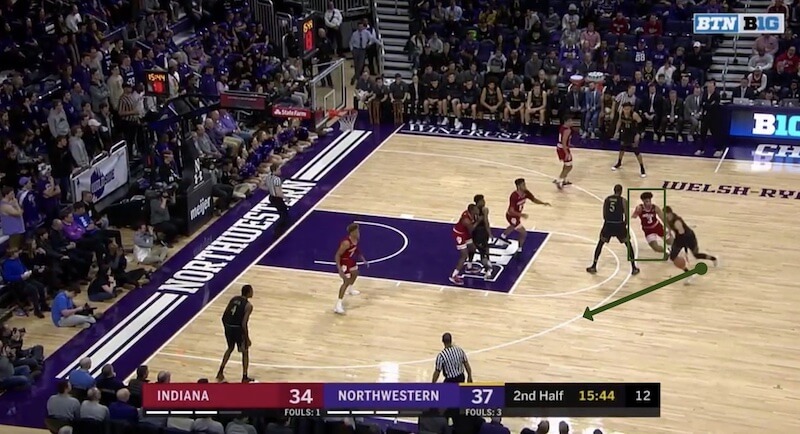 With some help from Morgan, Smith contains Falzon, so he passes it back up top to Gaines: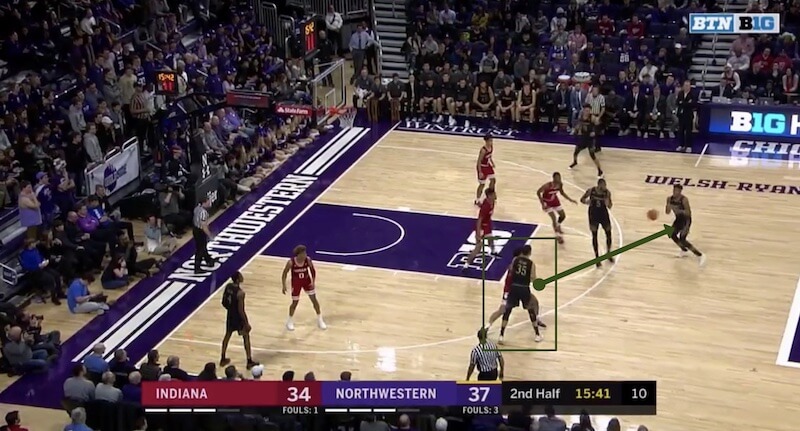 Gaines then gets a ball screen from Pardon and Smith starts to lean in on the help. Falzon flanks out beyond the left wing: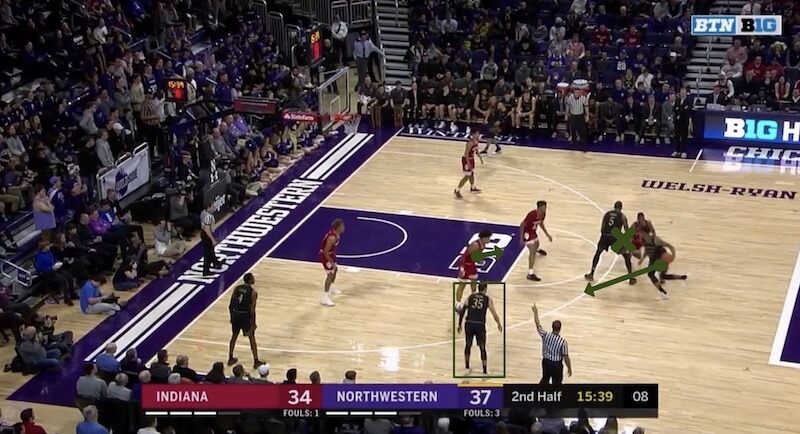 With Al Durham Jr. and Morgan near, Smith comes in pretty close on the help defense and gets a hand near the ball as Gaines pulls up: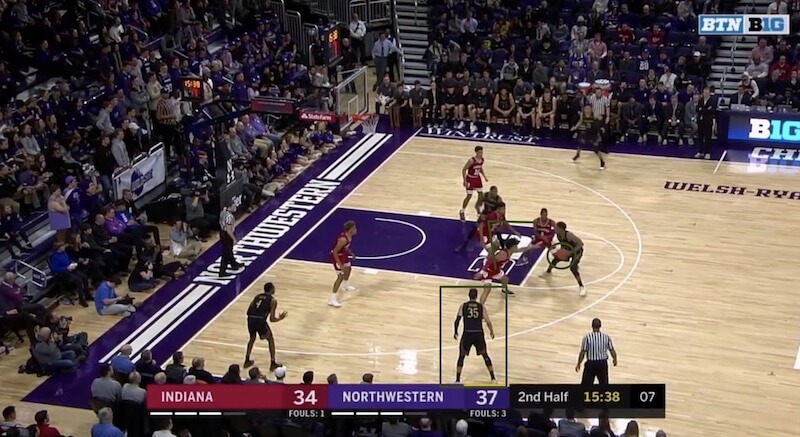 Gaines opts for the pass to Falzon and with Smith helping so hard, Falzon has space to get into a shot: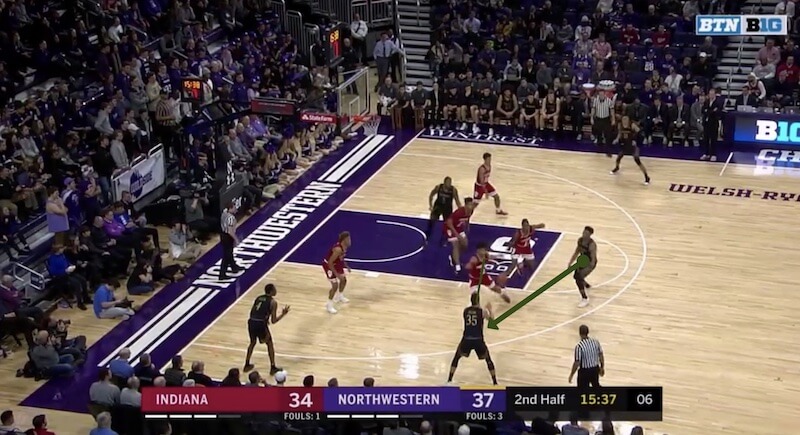 He knocks down his fifth 3-pointer of the night: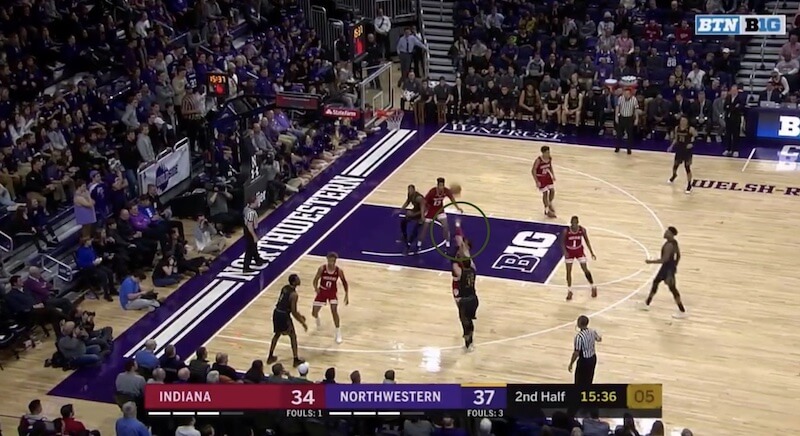 Probably a bit too much help from Smith here, especially off a shooter as hot as Falzon.
Video:
Continue to page 5 to see Romeo Langford guard Falzon:
Filed to: Aaron Falzon, Northwestern Wildcats