Film Session: Nebraska
In its loss to the Cornhuskers on Monday night, the Hoosiers had issues on both sides of the ball.
They struggled to get much going against Nebraska's 1-3-1 zone. And when they made a run early in the second half, Nebraska answered back with a number of 3-point makes thanks to a lack of awareness and communication on defense.
We'll look at Indiana's struggles against Nebraska's zone, as well as two of the Cornhuskers' second half 3-pointers, in the latest edition of Film Session:
Already down 13 in the first half, Indiana encounters the Nebraska 1-3-1 zone. Devonte Green has the ball up top and signals for Romeo Langford to move from the right side of the court to the left wing. James Palmer, who has size and length on Green, guards at the top of the zone: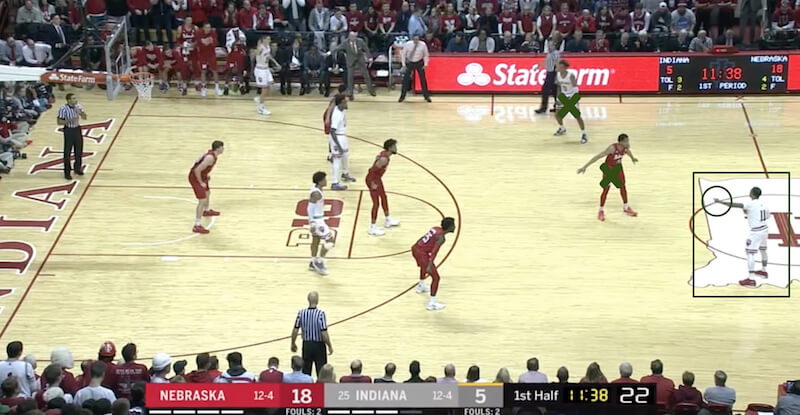 As Langford moves to the left wing, Palmer guards Green tight and is able to poke the ball away: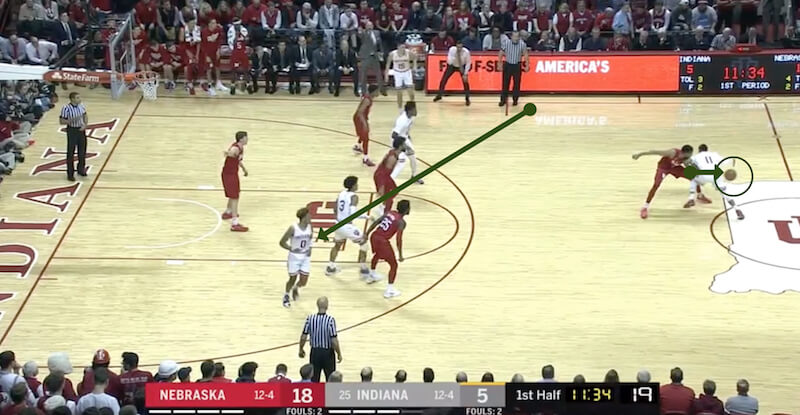 Green recovers and passes to Zach McRoberts, as 15 seconds have already expired off the shot clock. Justin Smith moves to the right high block, where De'Ron Davis already is: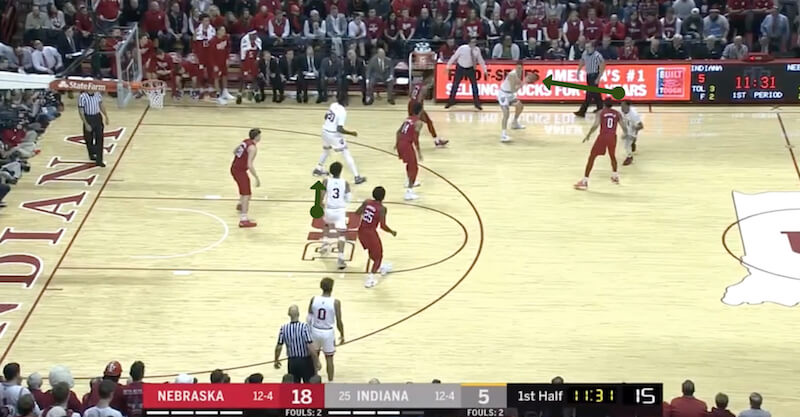 There seems to be some confusion with spacing here, as Smith establishes himself by giving a bit of a push to Davis to move him to the low block: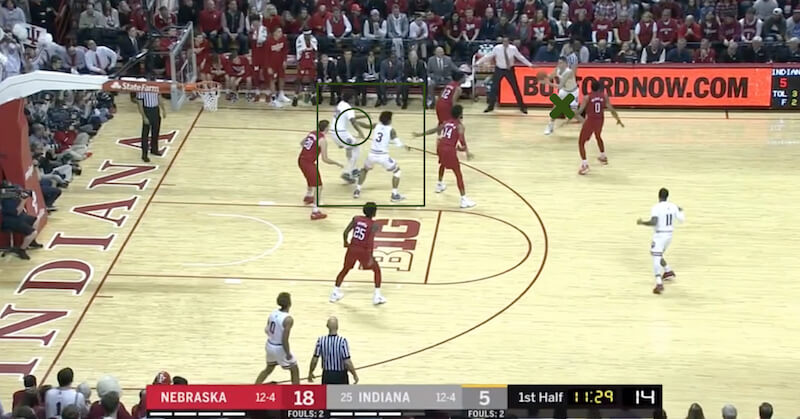 Palmer is now harassing McRoberts as he turns back towards half court: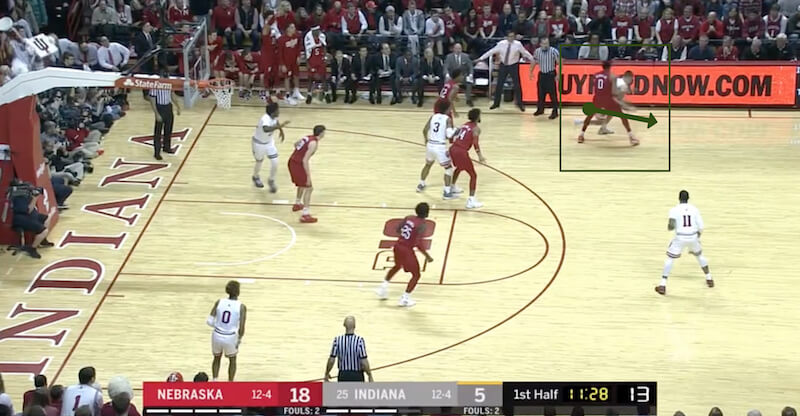 McRoberts is able to get back to the right wing and with Isaac Copeland fronting Smith, he makes the pass over the top: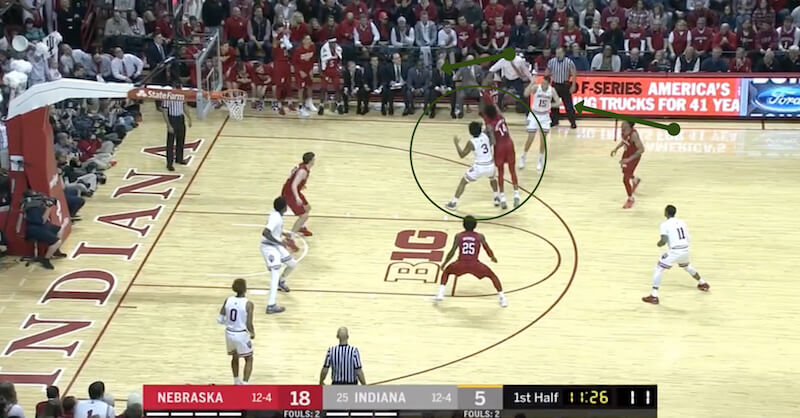 It's so far out of reach from Smith that it lands in Tanner Borchardt's hands with ease and it's a turnover for the Hoosiers: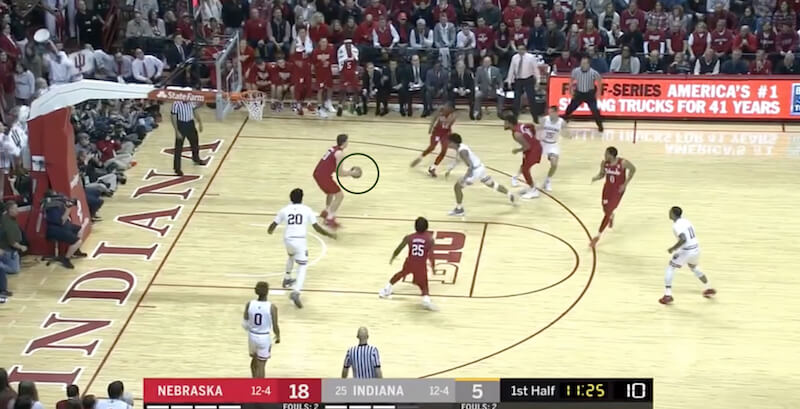 Not a lot of cognizance from the Hoosiers here.
Video:
Continue to page 2 to see another 1-3-1 possession:
Filed to: Nebraska Cornhuskers