POTB 261: What's wrong with Indiana?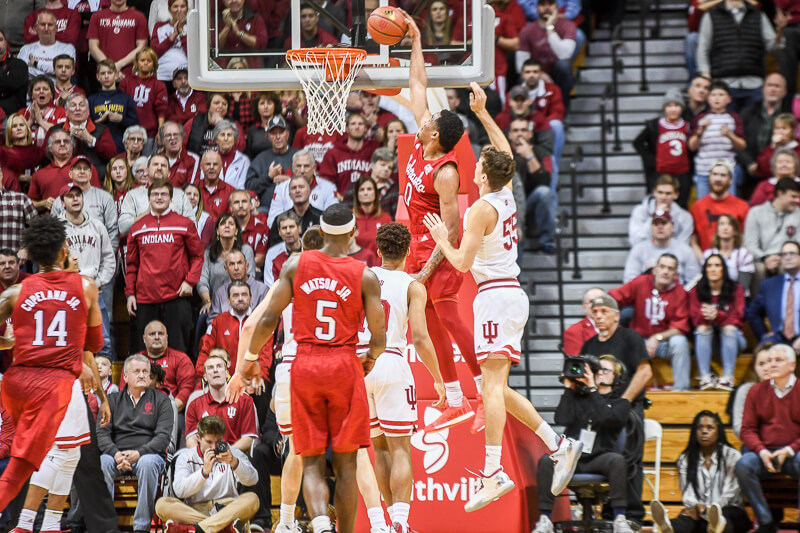 Podcast on the Brink is back for another episode with hosts Jerod Morris of The Assembly Call and Alex Bozich of Inside the Hall. The show is available weekly.
In this edition of the show, Morris and Bozich are joined by Dustin Dopirak of The Athletic to discuss Indiana's recent struggles and to look ahead to this weekend's matchup with Purdue in West Lafayette.
· What's wrong with Indiana?
· Does anything we've seen in the last three games cause concern for the future?
· How the Nebraska loss changed the narrative for the season so far
· What can Indiana do to get guys going offensively?
· The emergence of Trevion Williams for Purdue
· Are there any answers to IU's problems on its bench?
· Romeo Langford's play this season and how impressive it has been
· Dustin's return to the IU beat after more than four years away
· Thoughts on the Purdue-IU matchup
And much, much more. As always, feel free to drop the show a note at [email protected].
Listen in the audio player below, download the episode or subscribe via Apple Podcasts.
Other ways to subscribe:
· Spotify
· iHeart Radio
· Stitcher
· TuneIn
· Overcast
· Google Play
Sponsors for this episode:
• Homefield — Visit homefieldapparel.com to find the most comfortable and most unique officially licensed IU apparel. Use promo code BRINK at checkout for 15% off your first order.
• SeatGeek — Visit seatgeek.com or download the SeatGeek App to find the best prices on tickets to a variety of live events. Use promo code BRINK for $10 back after your first order.
Filed to: