Film Session: Northwestern
Davis has the ball up top. Green curls to the ball as Langford looks to set him a screen: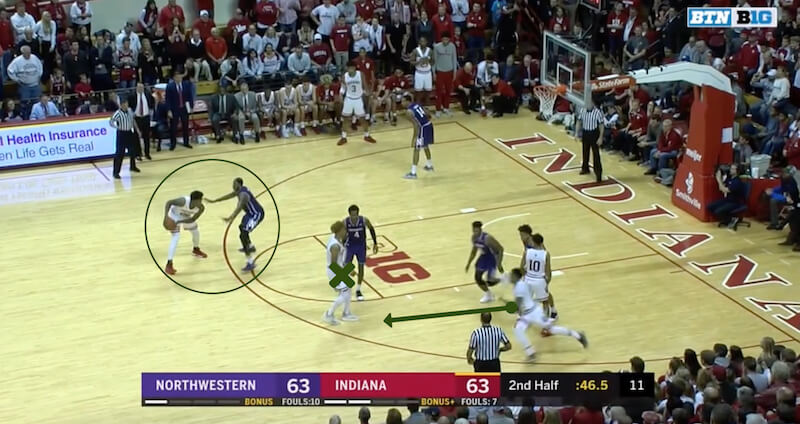 Green receives the ball on the handoff from Davis: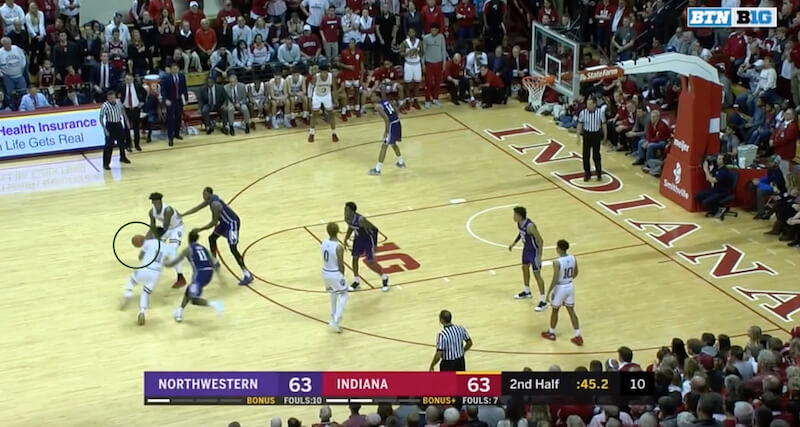 As Davis rolls off the handoff, Law gives him some attention, leaving Langford some space at the top of the key. Green makes the pass to Langford: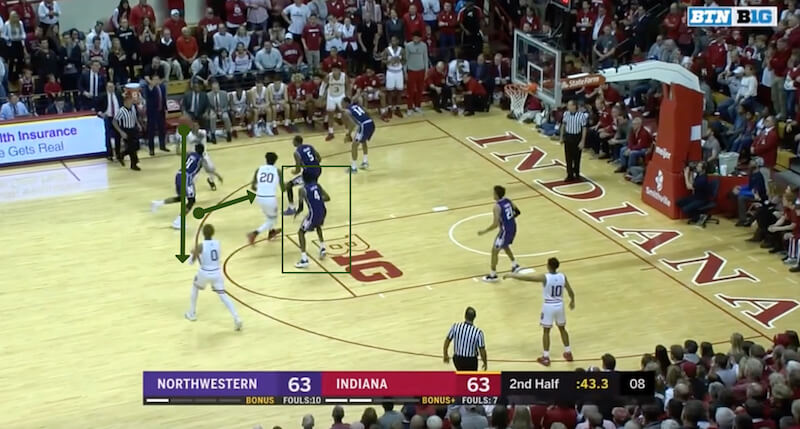 Law recovers out, but he's flat-footed and doesn't have the best defensive stance going: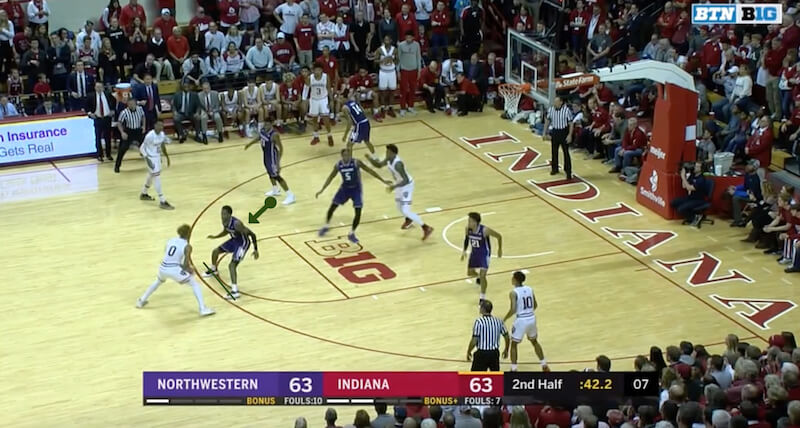 This allows Langford to get past him right. Pardon lays ahead of Langford: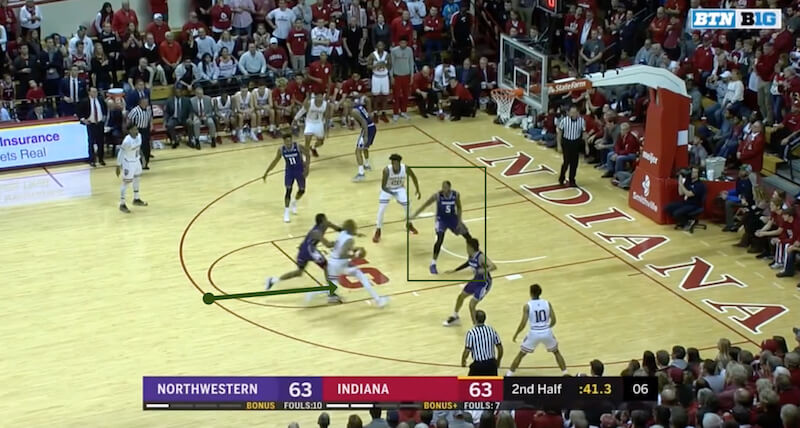 But instead of taking it right at Pardon, Langford pulls up with the floater and hits, leaving Pardon on the ground: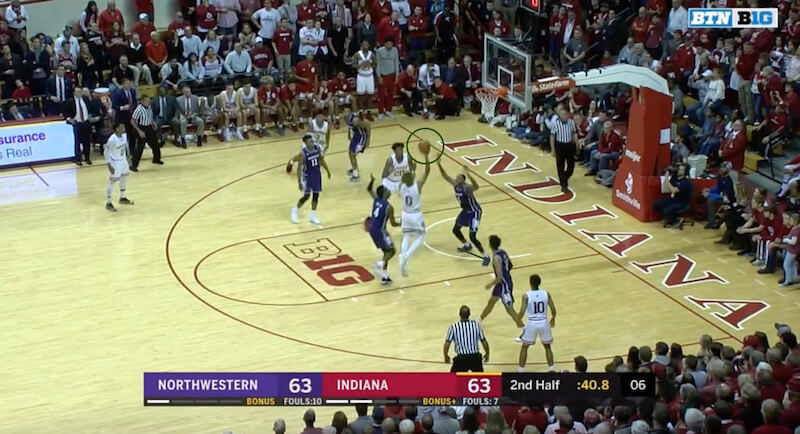 Smooth score from Langford here to help the Hoosiers break a tie with just 39 seconds to go.
Video:
Continue to page 4 to see a Langford steal:
Filed to: Northwestern Wildcats, Romeo Langford