Film Session: Northwestern
Ryan Taylor curls around a Pardon screen and receives the pass on the right wing: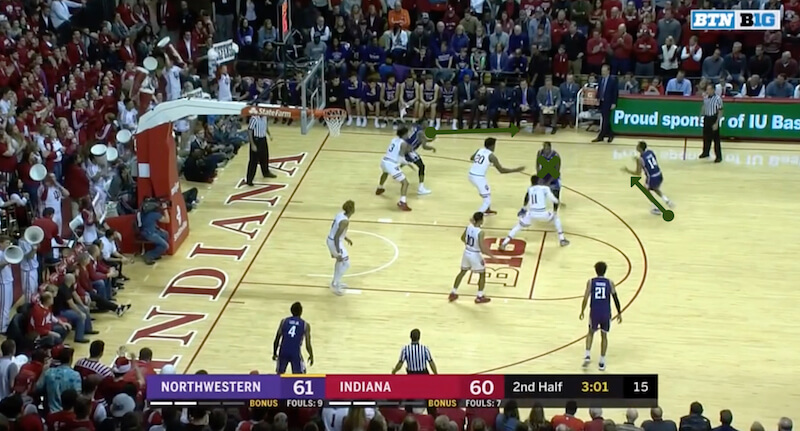 Devonte Green does a nice job of fighting through and denying Taylor the shot: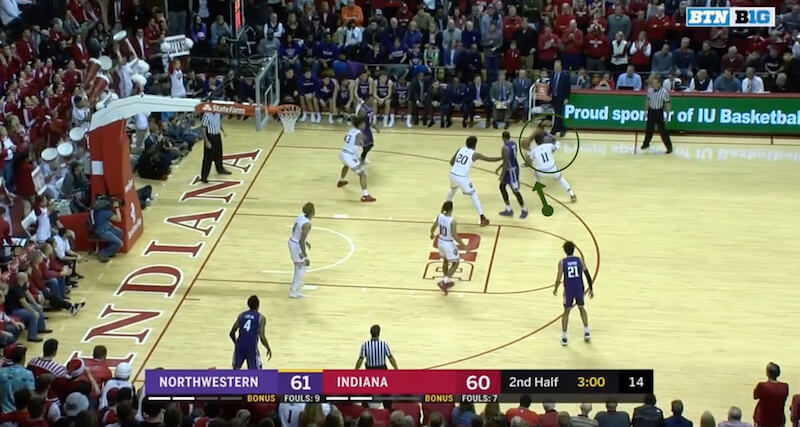 Green continues his excellent work on defense, fighting through Pardon once more to make sure Taylor has no shot option: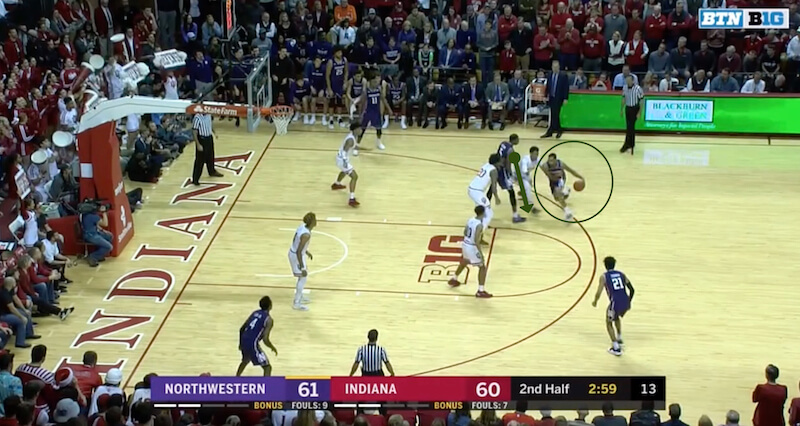 The ball eventually finds itself with Gaines near the right wing with just five seconds left on the shot clock. He shot fakes on Smith: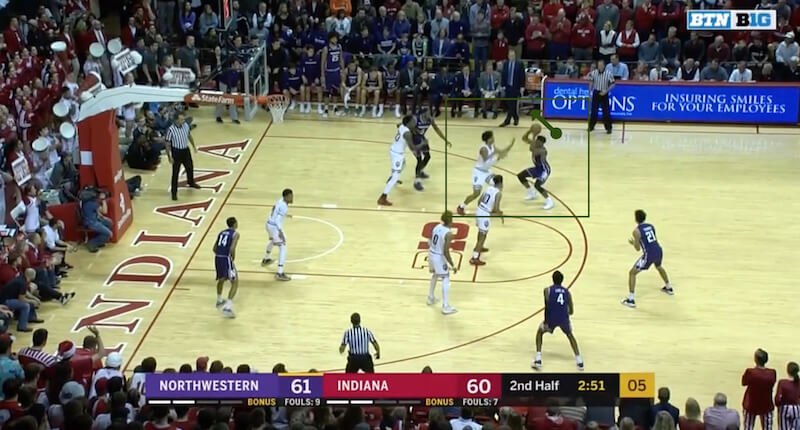 It works. He's able to work around Smith and get a clean, if difficult, shot up: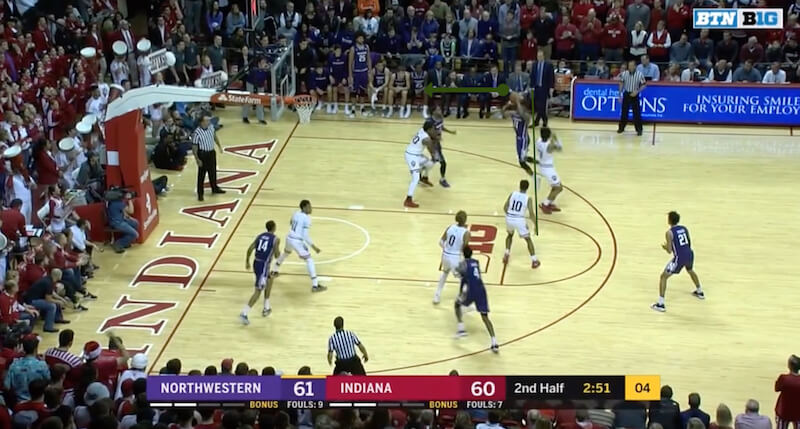 The rebound lands with Law: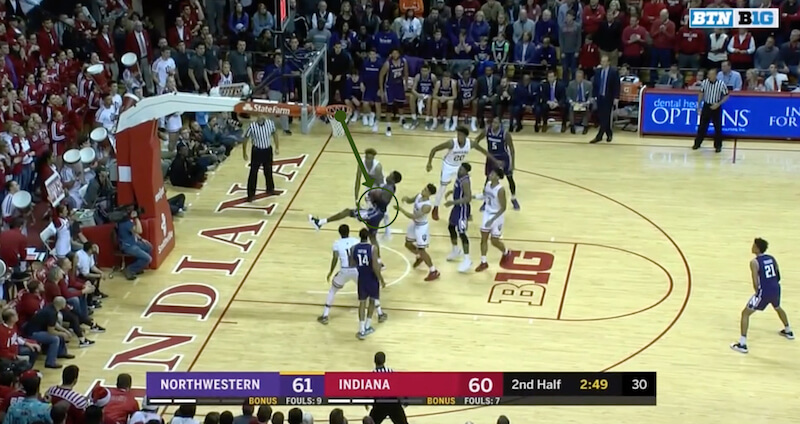 On his putback attempt, Langford stuffs the shot: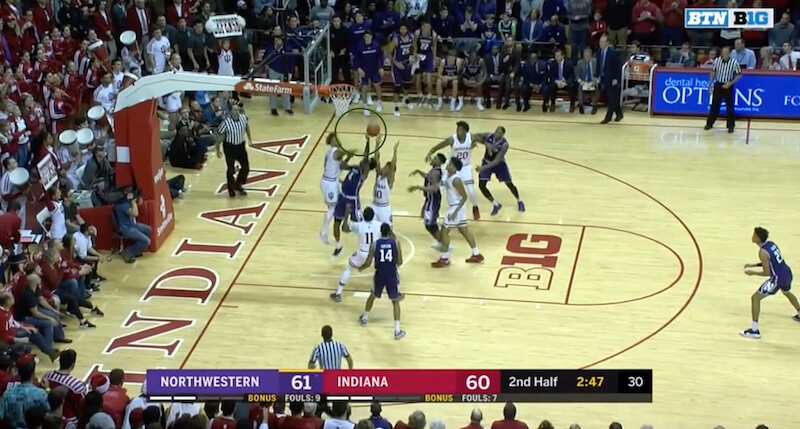 It lands with Green: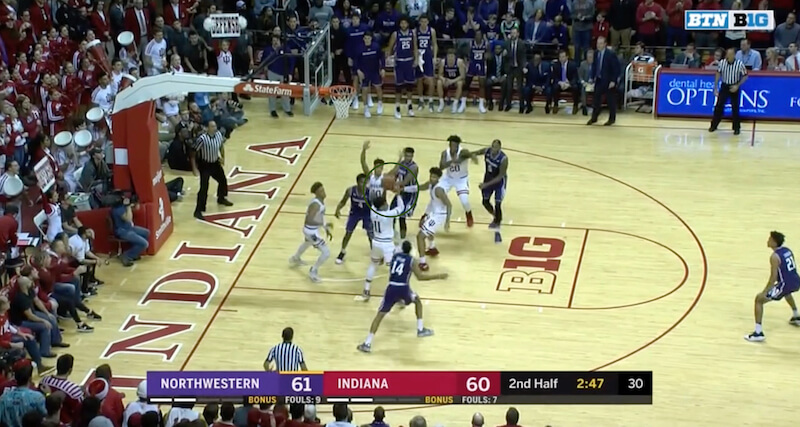 Green is fouled as he drives down the court. Being in the double bonus, Green made both free throws to put the Hoosiers up a point, 62-61: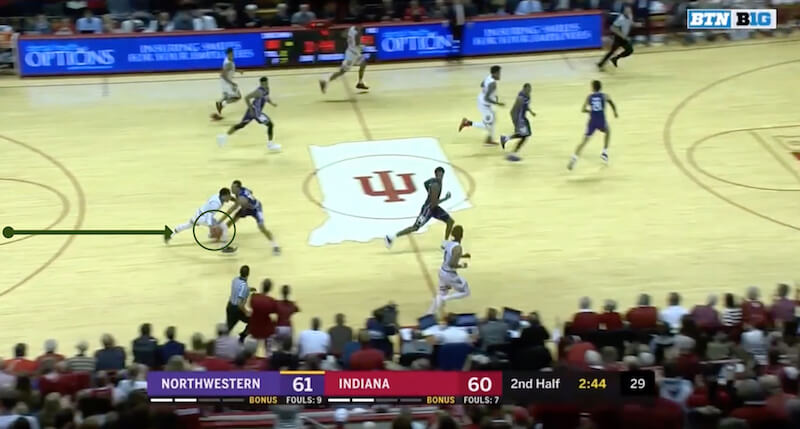 Great defense from Green and Langford here to get a much-needed stop.
Video:
Continue to page 3 to see another Langford score:
Filed to: Northwestern Wildcats, Romeo Langford