Film Session: UT Arlington
In Indiana's win against the Mavericks on Tuesday night, UT Arlington heated up in the second half and hit a number of 3s to make the game interesting. While some were heat checks, the Mavericks rising up and hitting contested 1-on-1 triples, others came via their motion offense.
UT Arlington set a number of off ball screens on a tired, minutes-heavy Indiana defense, running them this way and that, waiting until someone got enough space to launch from the perimeter.
We'll take a look at four makes from Mavericks during this second half stretch in the latest edition of Film Session:
David Azore has the ball on the left wing. Jabari Narcis sets a screen on Rome Langford as Edric Dennis looks for the ball at the top of the key: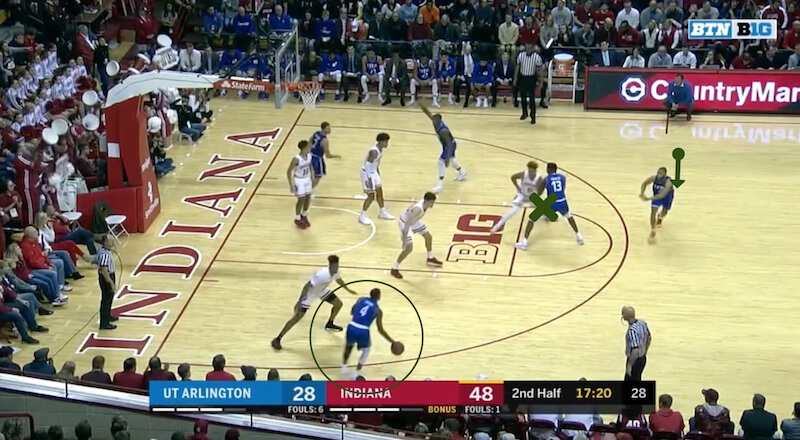 He receives the pass and swings the ball to the right wing: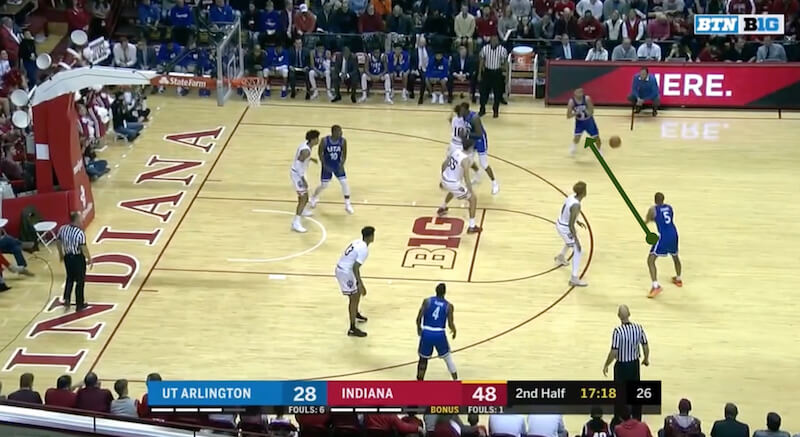 Dennis cuts through the paint as as the ball is swung back to the left wing: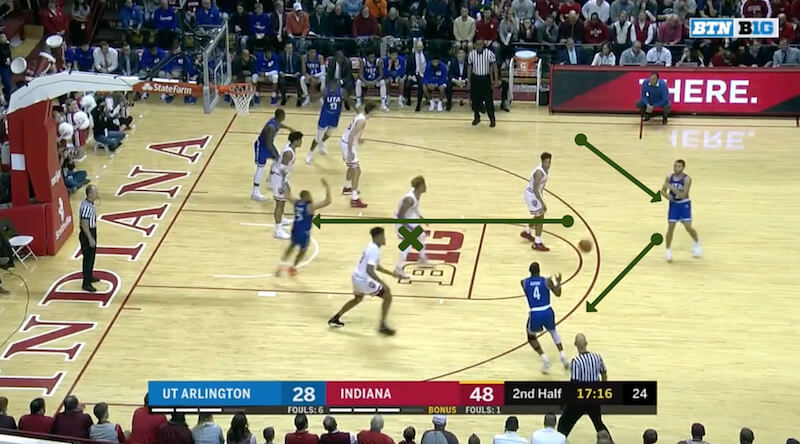 As the ball goes back to the top of the key, Langford is back on Dennis as he nears the left corner: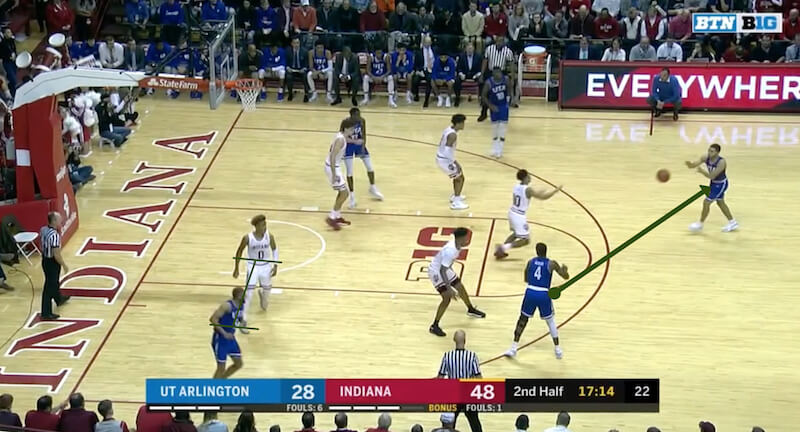 But Langford makes a bit of a metal error next to free Dennis. He observes a screen being set by Azore who's come down from the left wing, and runs right into it trying to fight around it to his left, while Dennis simply moves from the left corner to the left wing and receives the pass: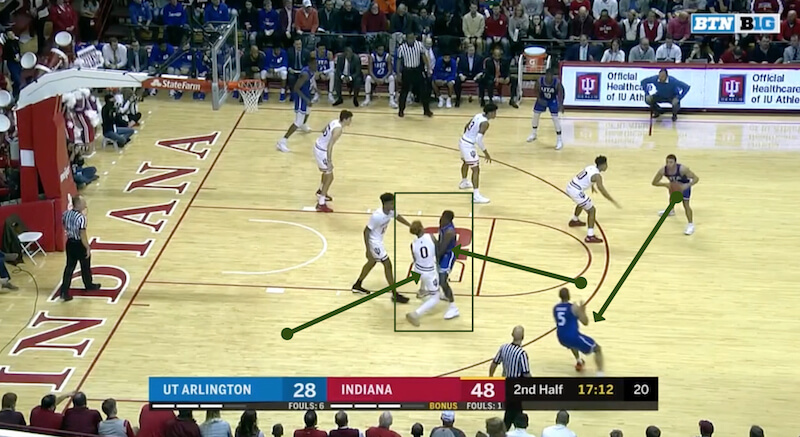 It gives Dennis just enough space to rise, fire and hit: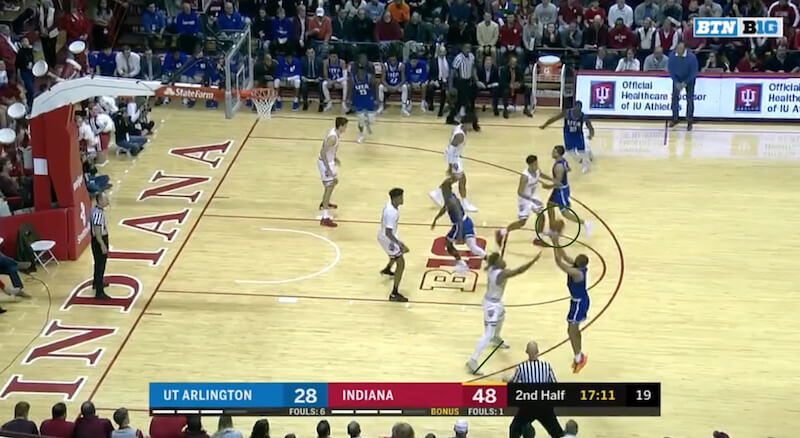 Langford seemed to get worn down a bit on this one.
Video:
Continue to page 2 to see another UT Arlington 3-pointer:
Filed to: UT Arlington Mavericks