In Indiana's narrow loss to the Razorbacks on Sunday afternoon, the Hoosiers' turnovers and Daniel Gafford's dominance were key second half factors in the loss.
We'll take a look at a supercut of Indiana's turnover problems, another of Gafford's insane second half, as well as a breakdown of what happened on IU's final possession in the latest edition of Film Session:
With 14 seconds remaining in the game, Archie Miller appears to call out a play or some action. Robert Phinisee looks over:
As Miller appears to continue to give some orders, Phinisee keeps looking over. But Romeo Langford — and perhaps everyone else — is a bit stumped. Langford is palms up in a shrugging motion wondering what he should do: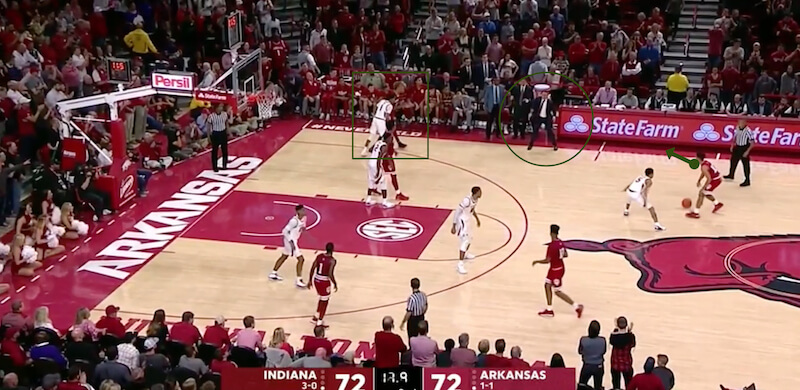 From here, Phinisee appears to just take matters into his own hands and sizes up Jalen Harris: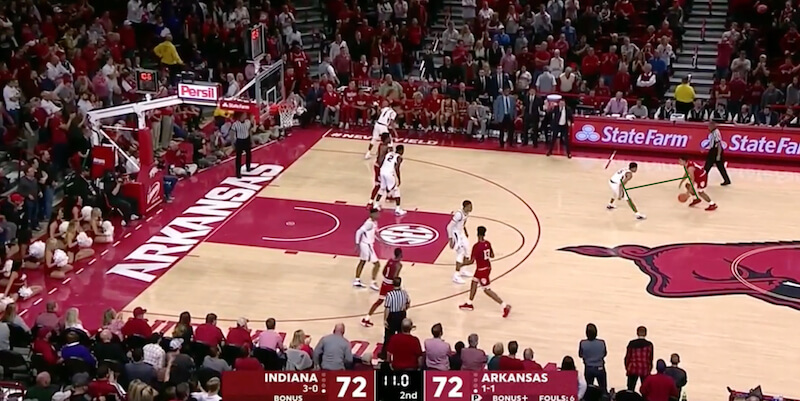 Phinisee gets by him with his left hand and marches towards the paint. Both Gafford and Adrio Bailey move into the paint to put attention on Phinisee:
Phinisee gets through to the restricted area and gets up a shot over the length of Gafford: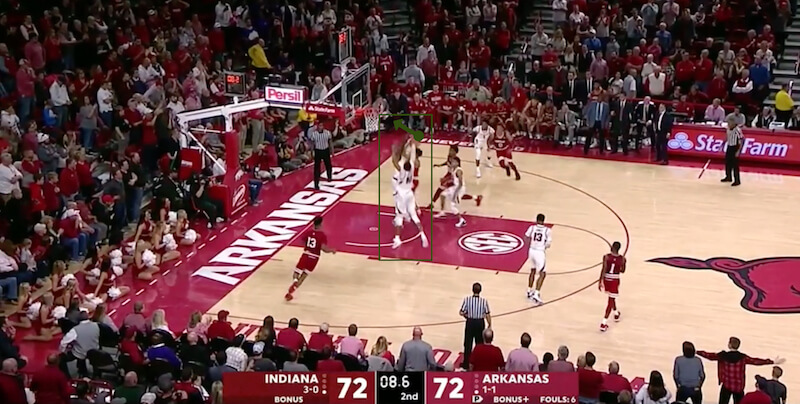 Because of how they defended the shot, Gafford and Bailey are now under the rim and out of position for a rebound. De'Ron Davis is there for it at point blank range: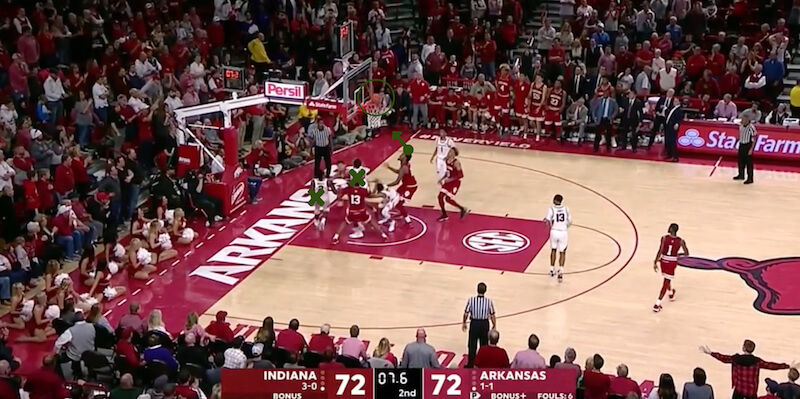 Davis tips it in with no Razorback giving resistance: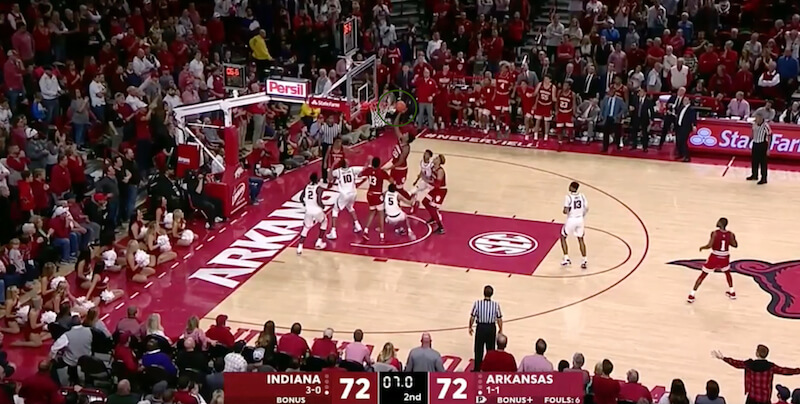 But his putback doesn't drop. Him and Langford go for a second rebound on the possession, but Gafford is now back in the mix and he's able to get his hand on the ball to tip it out: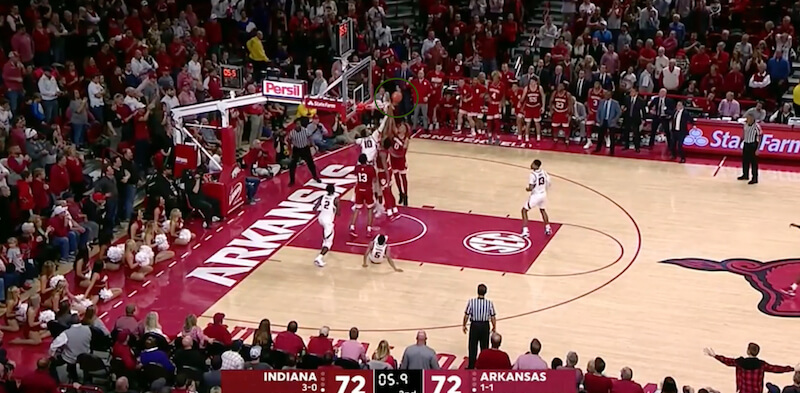 It lands with Mason Jones as three Hoosiers give chase. Davis then fouls him to set up the winning free throw: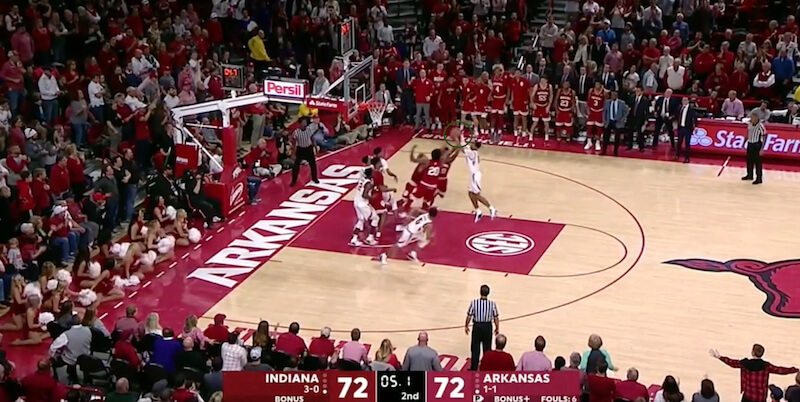 Was there confusion at the onset of this play? It looks like it. Did Phinisee go to early? Yes. But he also didn't mindlessly dribble around or show any panic. The freshman simply grabbed the bull by the horns and went into the paint against an elite shot blocker and got up a pretty good look, which was easily there to be put back by his teammate.
You'll take two shots at the rim in this late-game situation — especially one as easy as Davis' — no matter how it happened.
Continue to page 2 to see Gafford's second half scores:
Filed to: Arkansas Razorbacks, Daniel Gafford