Film Session: Chicago State
Chicago State drains a 3-pointer near the end of the half: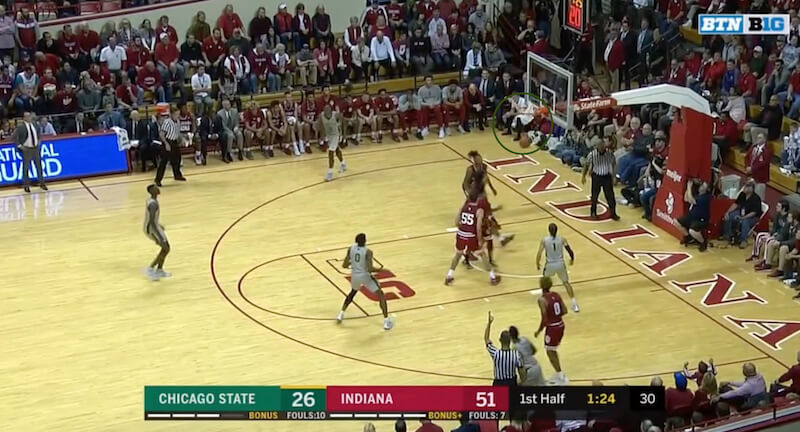 It's a quick turnaround for the Hoosiers as Green gets the inbounds pass and they're on the move:
Green brings it across the timeline and finds Langford on the left wing: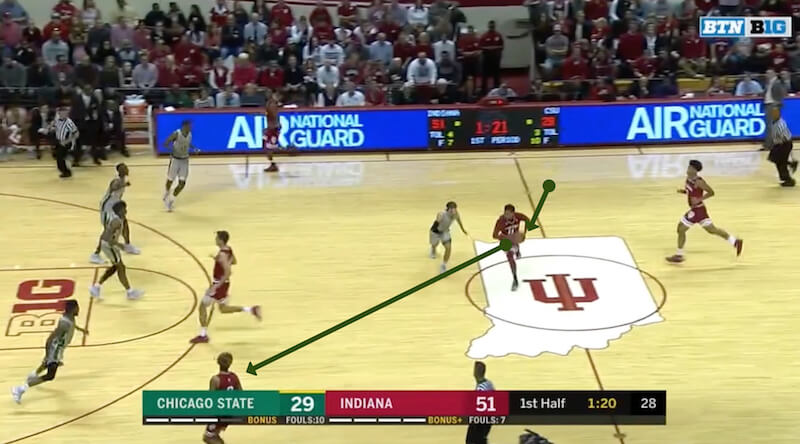 He goes by one Cougar as another sizes him up in the lane. Fitzner seals off a defender near the basket: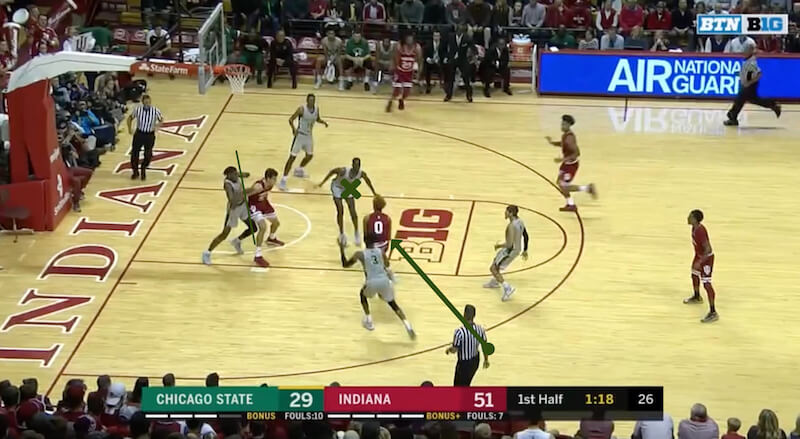 Langford glides between them all for the quick bucket: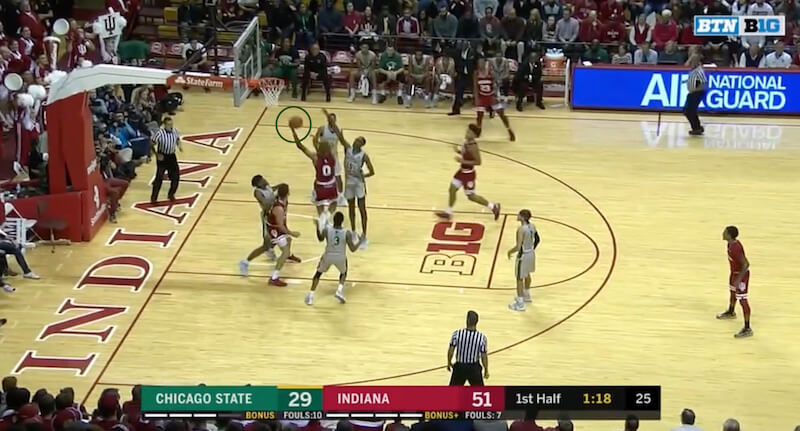 Give Langford any kind of space from the perimeter and he can make you pay in short order. Smart work from Fitzner here, too.
Video:
Filed to: Chicago State Cougars, Romeo Langford