Film Session: Chicago State
Green enters the ball to Juwan Morgan on the left post: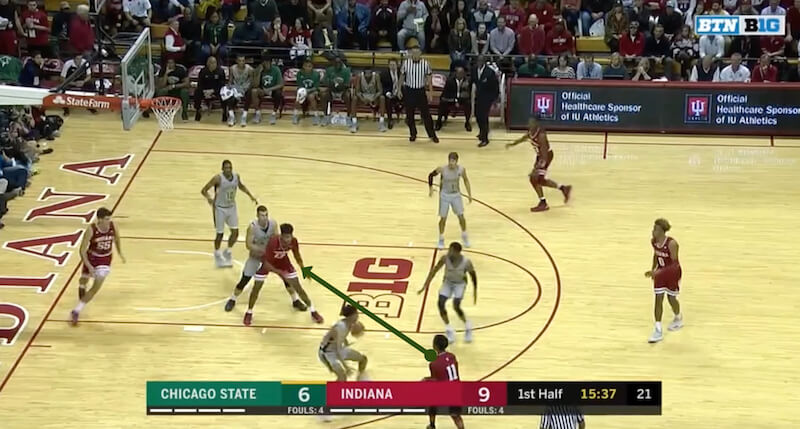 Morgan finds Evan Fitzner in the short corner. Langford has room at the top of the key: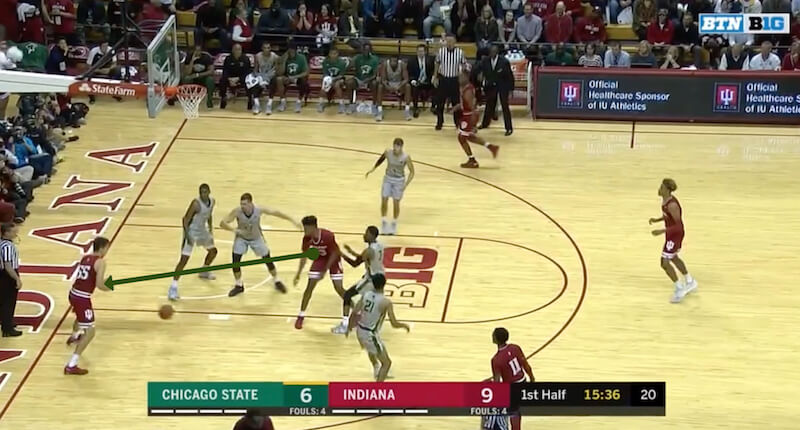 Fitzner finds Langford up top: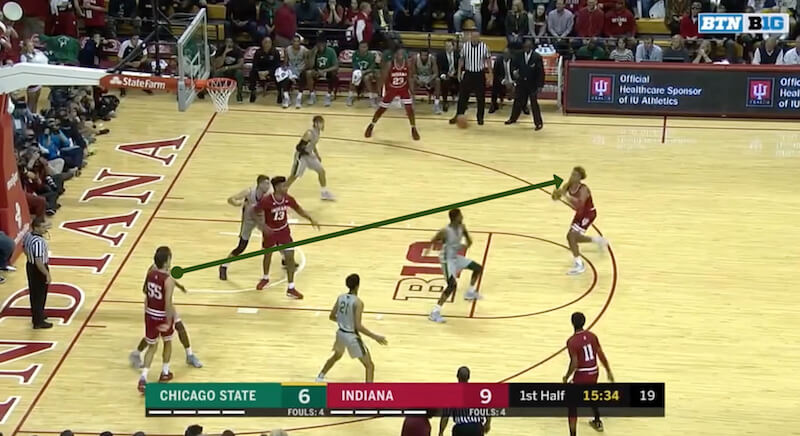 Langford drives right and gets two defenders on him. Morgan has a defender sealed on the left block and Langford finds him over the defense: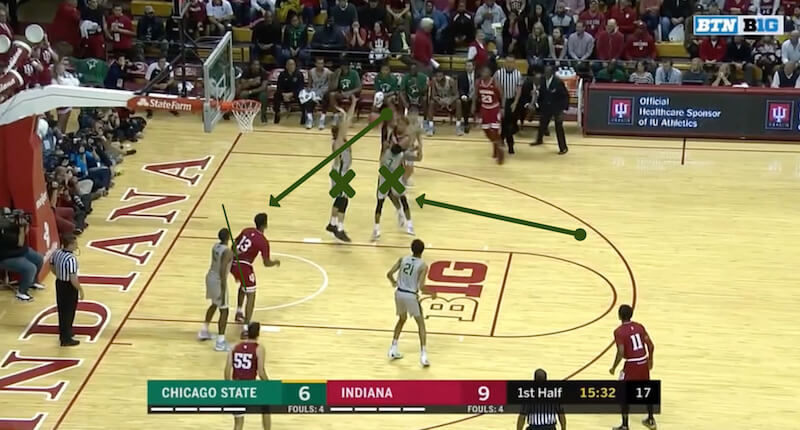 Morgan gathers: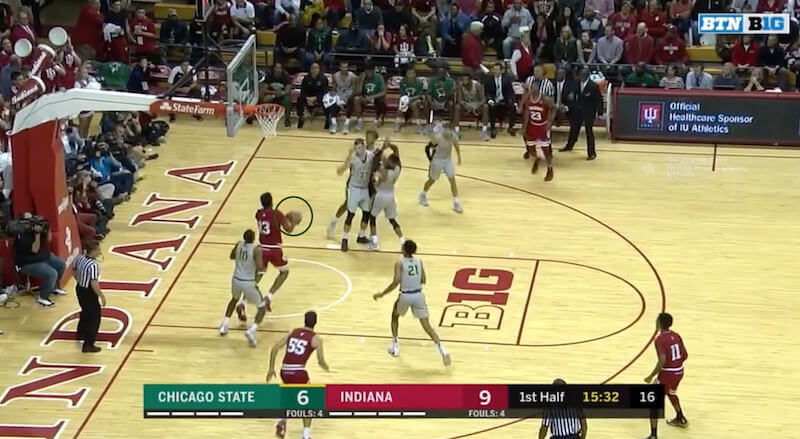 And dunks it home for two: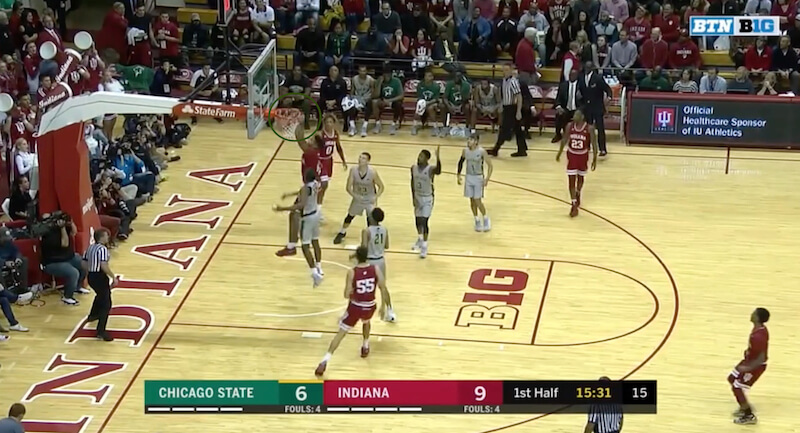 More defense drawn, more sharp passing from the freshman.
Video:
Continue to page 3 to see a Langford score:
Filed to: Chicago State Cougars, Romeo Langford