Film Session: Chicago State
In Indiana's easy win against Chicago State on Tuesday night, the Romeo Langford effect was on display. He put on a show in the first half, racking up 17 points and setting up his teammates with three assists.
We'll take a look at two assists and two scores from Langford during that stretch in the latest edition of Film Session:
With Chicago State set up in its zone, Devonte Green has the ball up top. Langford begins to move from the left wing to the right wing: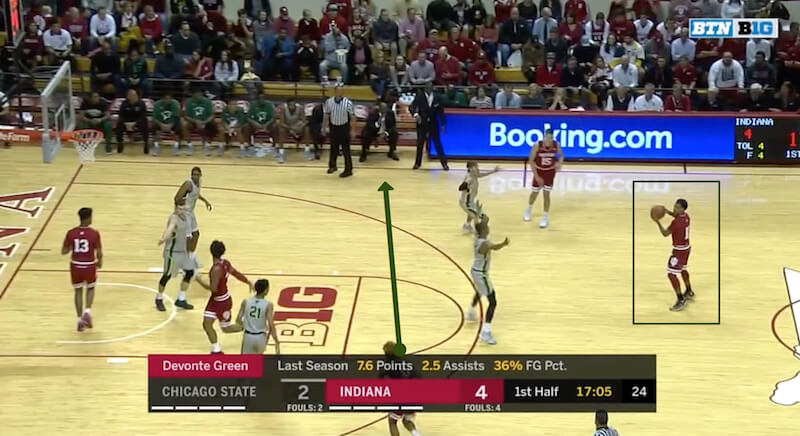 Green dribbles left and turns to pass back to Zach McRoberts. Langford has some space on the right wing: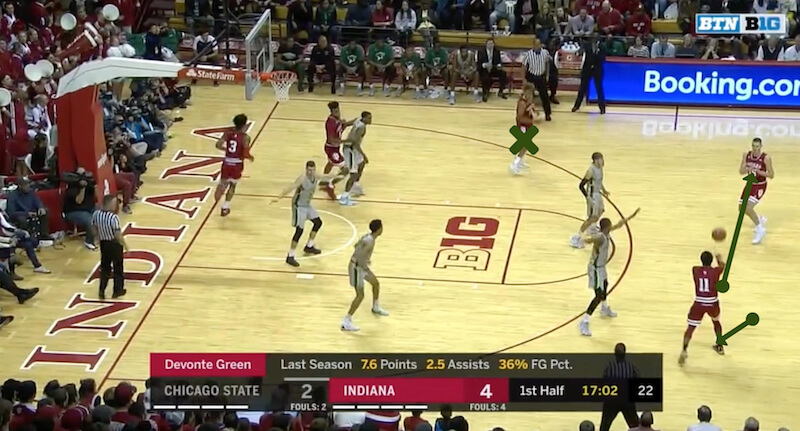 McRoberts passes to Langford: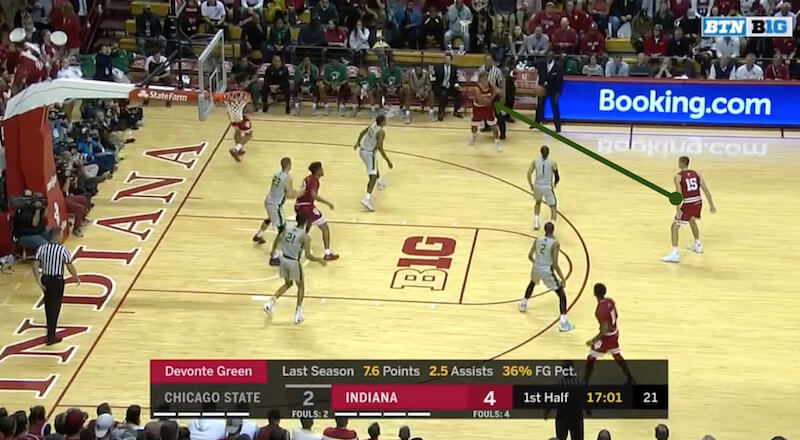 Langford has two Cougars to his left and right and some space right in front of him: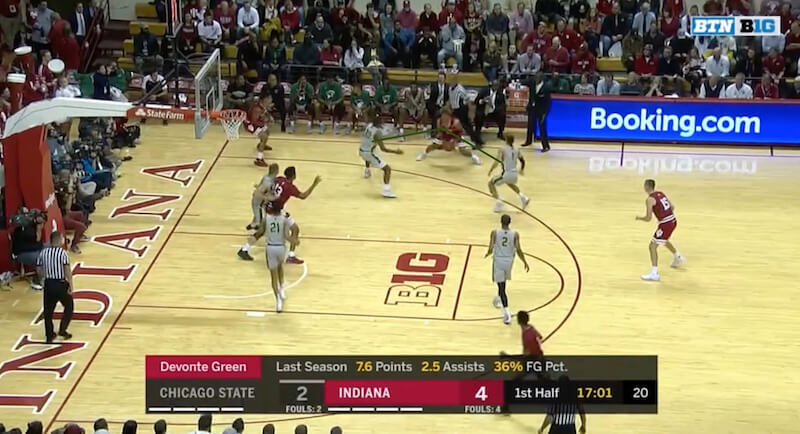 He takes it into that space and the rest of Chicago State's defense is all eyes on Romeo: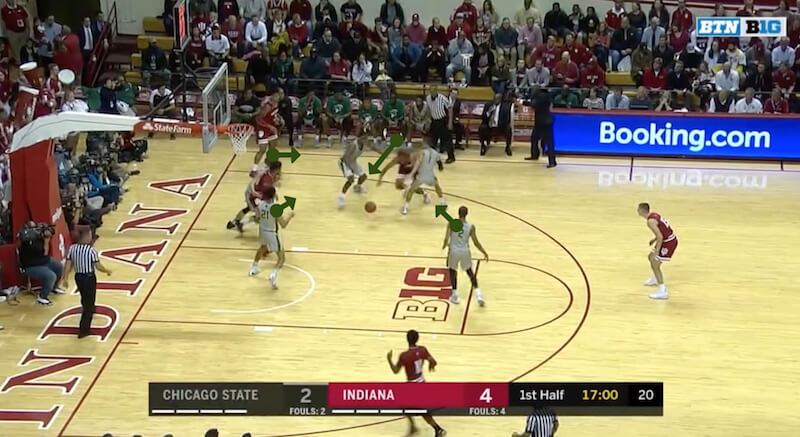 With all five defenders collapsed on Langford, Green is open on the left wing and Langford spots him: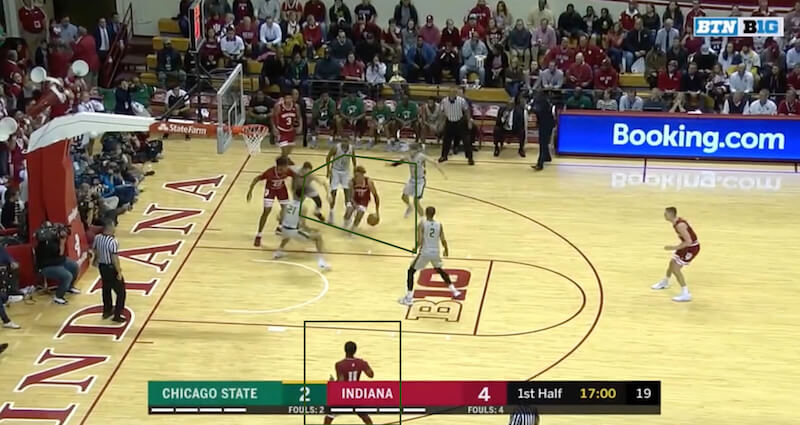 He makes the pass: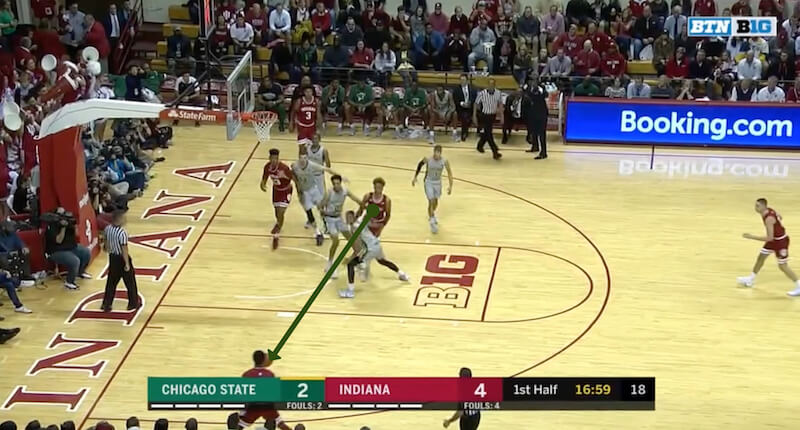 And Green has plenty of room to rise, fire and hit the 3-pointer: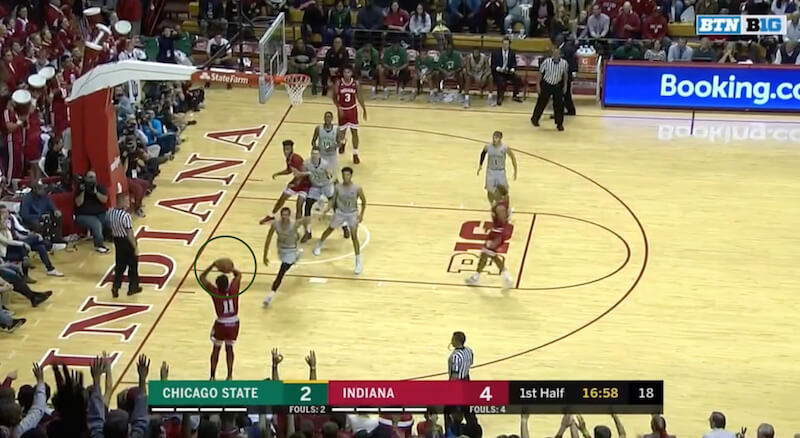 With so much of the defense keying on Langford, he makes the right pass here to the open Green for the triple.
Video:
Continue to page 2 to see another Langford assist:
Filed to: Chicago State Cougars, Romeo Langford