Film Session: Southern Indiana
Indiana's 96-62 exhibition win over Southern Indiana on Thursday night featured a little bit of everything on both sides of the ball.
We'll take a look at some of Indiana's defense and offense in the latest edition of Film Session:
Justin Smith gets hit with a ball screen: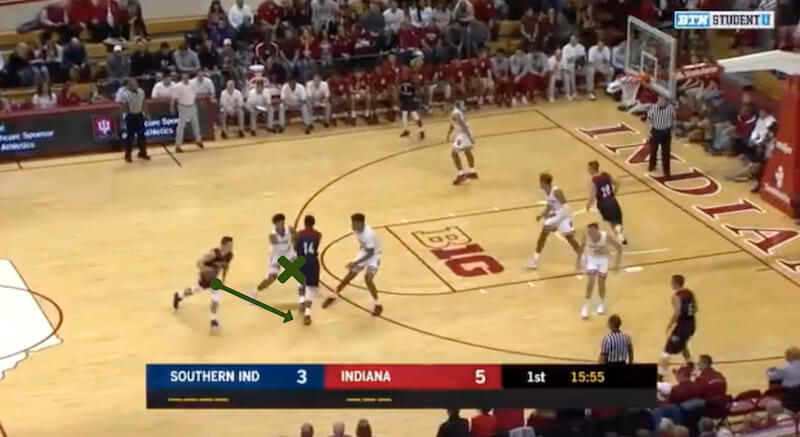 His man passes it to the right wing as he recovers back. Meanwhile, Romeo Langford has his eyes on the action, allowing his man to leak out to the left wing: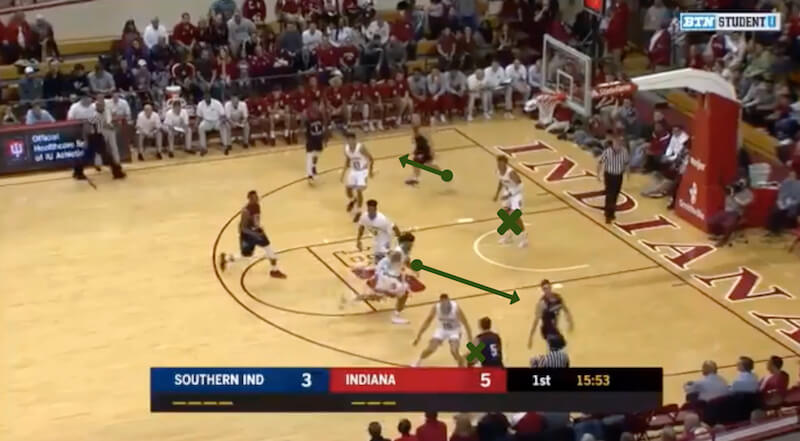 As the ball is swung back around the perimeter, Langford has a lot of ground to cover as his man calls for the ball: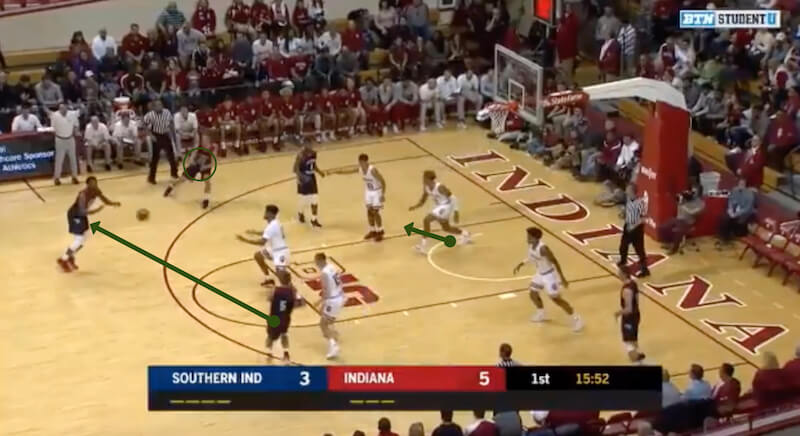 But Emmanuel Little opts to drive it left instead and the move collides right with Langford's path: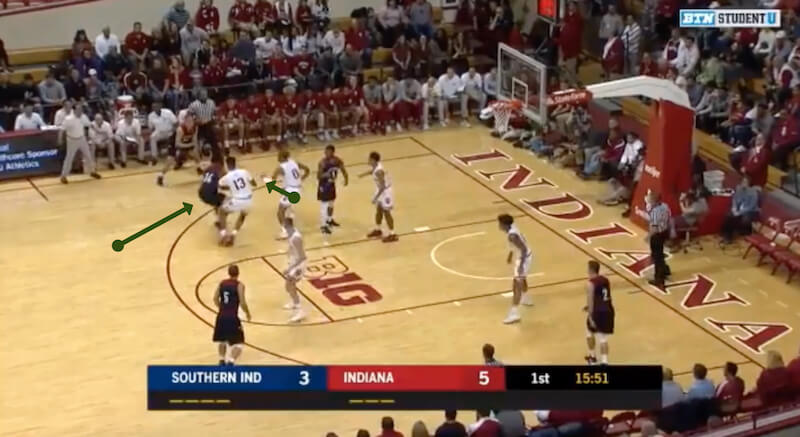 So Langford opts to reach in for a steal and it works: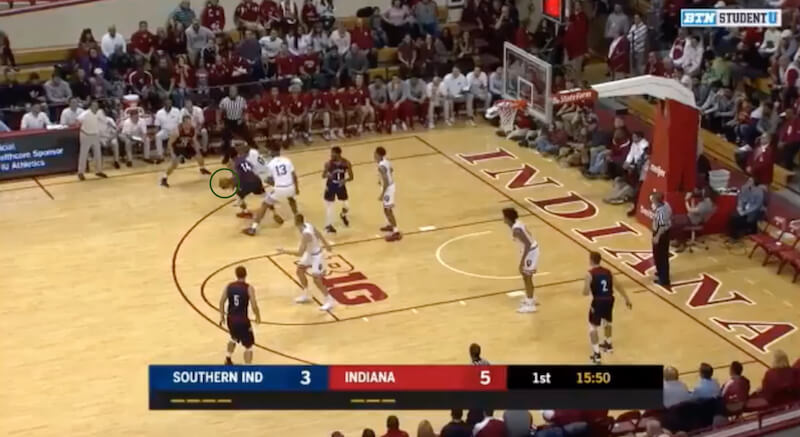 Langford's swipe spills out towards half court and he dives to gain possession. He pushes the ball back towards his teammates: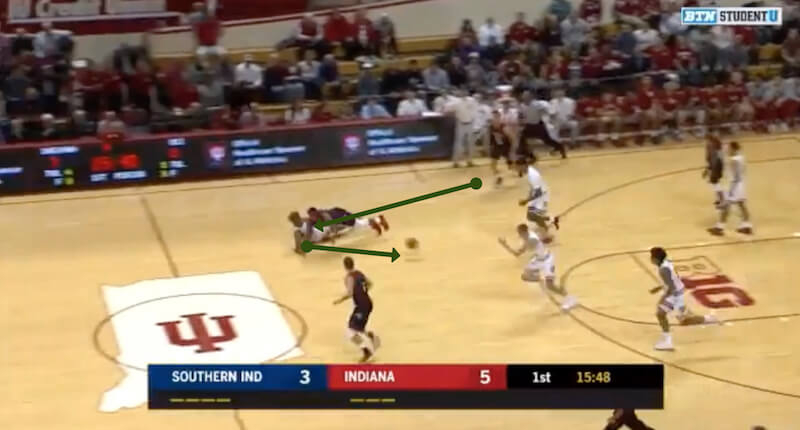 Juwan Morgan picks it up as Langford tumbles around on the ground: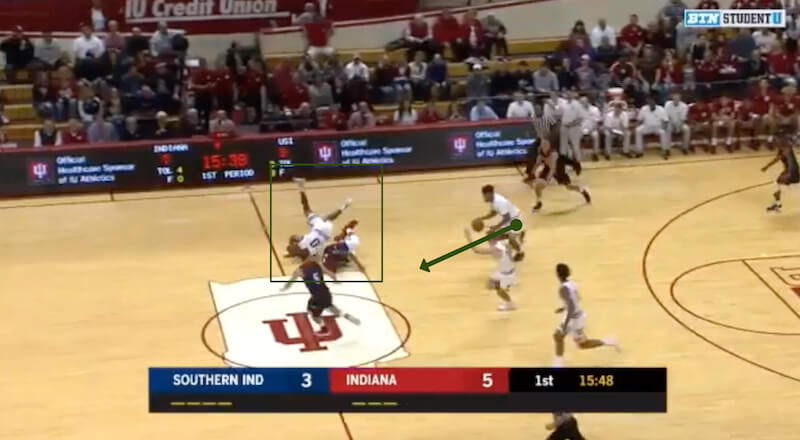 Morgan passes it ahead to Smith with just one Screaming Eagle to deal with him: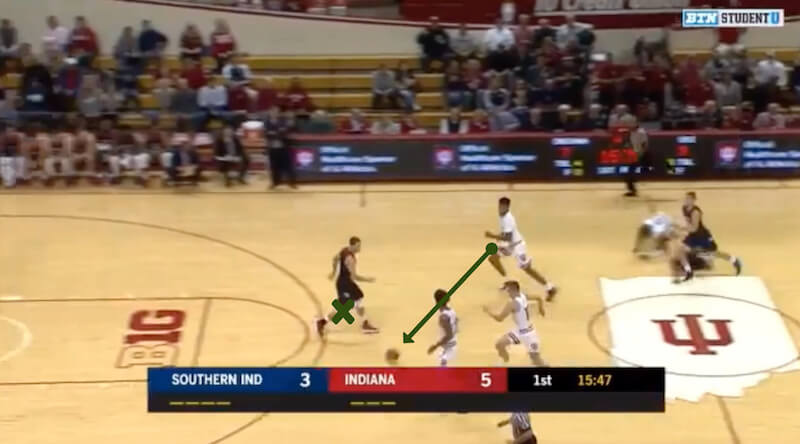 Smith tomahawks it home: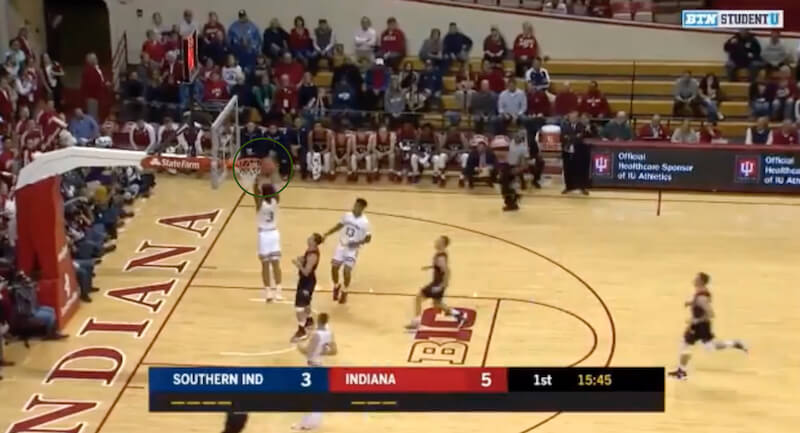 This was Langford's second consecutive steal that lead to a transition bucket for the Hoosiers. That said, it was a bit of an opportunity he literally ran into after falling asleep a bit on where his man was. Had Southern Indiana played this different, it could have instead led to an open 3-pointer for the Screaming Eagles.
Video:
Continue to page 2 to see a Screaming Eagles shot clock violation:
Filed to: Evan Fitzner, Juwan Morgan, Southern Indiana Screaming Eagles