In his team's victory against the Hoosiers on Sunday, Isaac Haas was a force. The Purdue senior scored a game-high 26 points on 10-of-17 shooting.
For most of the game the Hoosiers played Haas one-on-one, as he got the ball and scored — or got a look a few feet from the basket that didn't drop — whether Indiana tried fronting him or not.
But for a stretch at the end of the first half, Indiana tried smothering Haas with hard double teams on three straight possessions. He made them pay as Purdue scored on all three of those possessions. Haas' passing and vision makes him a difficult cover. Stay one-on-one and he's simply too big to handle. Double him and he'll find teammates for buckets.
We'll take a look at Indiana's double teaming of Haas — as well as Freddie McSwain's one-on-one defense of him — in the latest edition of Film Session:
With the Hoosiers up four with just over three minutes to go in the first half, Purdue looks to enter the ball to Haas. Justin Smith is already anticipating that pass as he sits in the lane off of Vincent Edwards: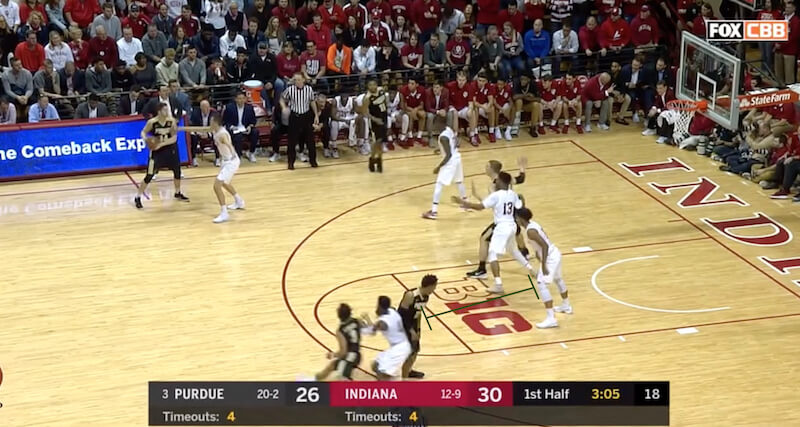 On the pass, Smith comes over, leaving Edwards alone: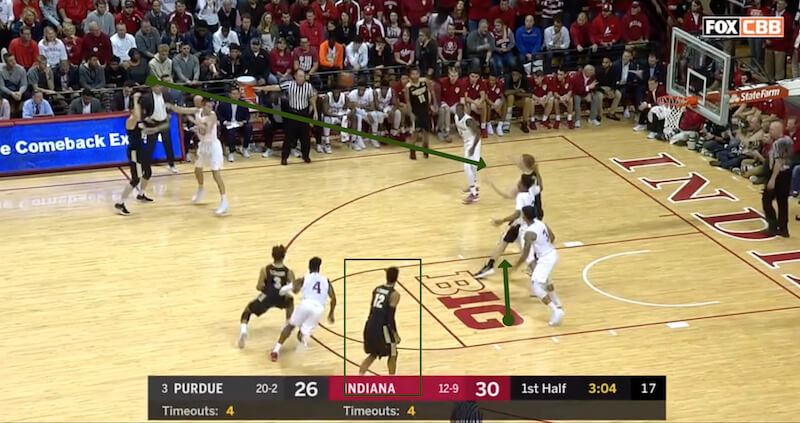 As Haas gathers, Edwards cuts to the bucket: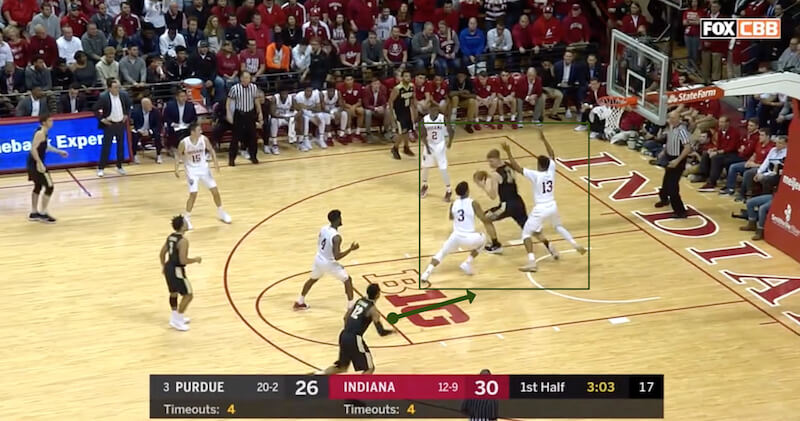 The pass comes as Roberts Johnson rotates to Edwards: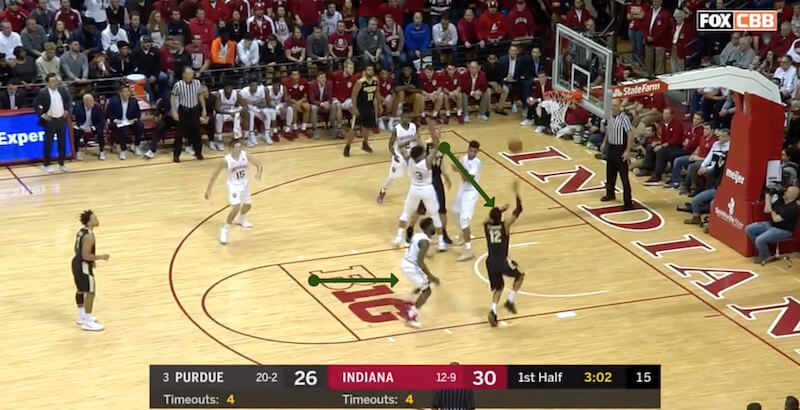 But Johnson fails to rotate over in time and Edwards gets a rather easy bucket at the rim: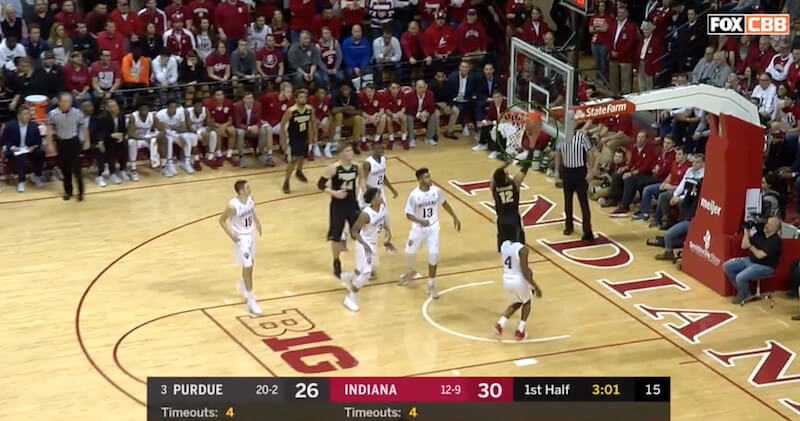 Video:
Continue to page 2 to see another Haas assist:
Filed to: Isaac Haas, Purdue Boilermakers