Film Session: Penn State
While Indiana shot poorly from distance in the first half, it still found success in the half court en route to a halftime lead against the Nittany Lions on Tuesday evening.
How did the Hoosiers do it?
A lot of off ball screening and cutting. Indiana set back screens near the free throw line to free players to the rim. On other plays, they simply moved and cut so much Penn State had trouble communicating and keeping up.
We'll take a look at four such scores in the latest edition of Film Session:
Josh Newkirk brings the ball up the court and calls out some action: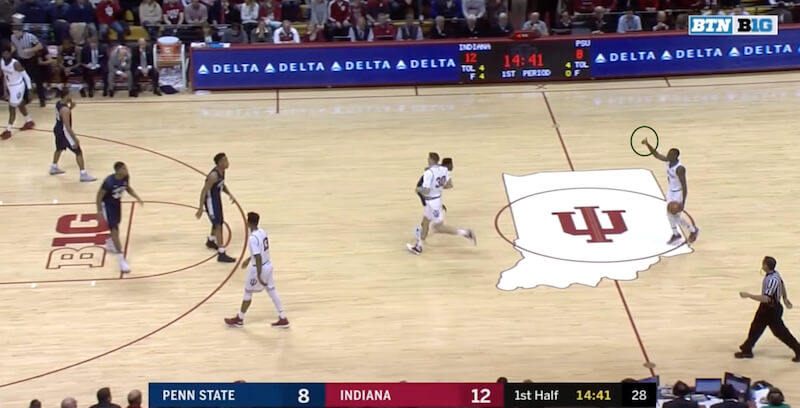 Newkirk passes to Al Durham Jr. on the left wing. He cuts down the middle of the court as Collin Hartman sets a back screen for him: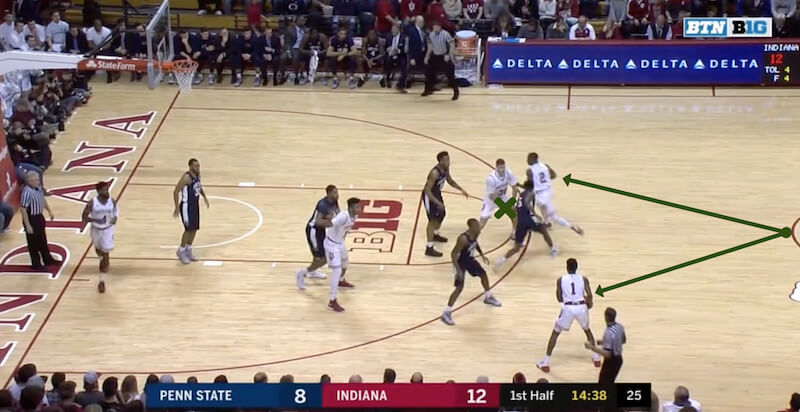 With Robert Johnson cleared out to the left corner and the rest of the Hoosiers out near the left wing, Newkirk has enough room around the rim to receive the alley-oop pass from Durham: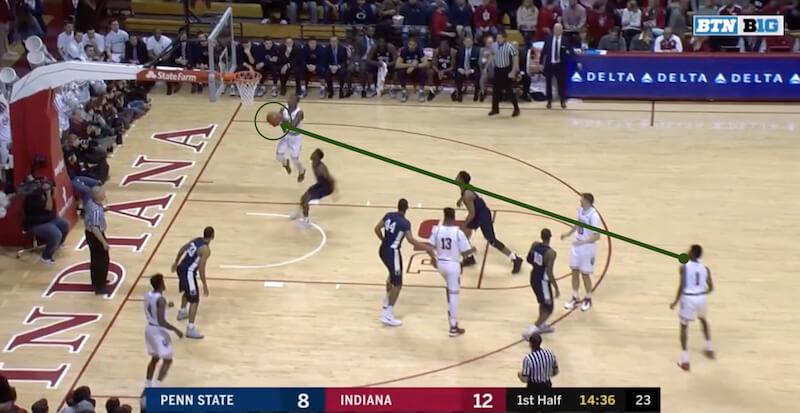 He scoops and scores: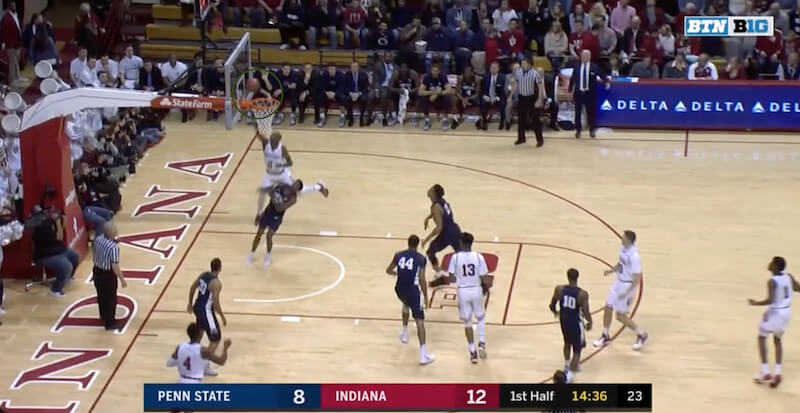 Nice little set from the Hoosiers here.
Video:
Continue to page 2 to see a Hartman score:
Filed to: Penn State Nittany Lions