Film Session: Seton Hall
The Hoosiers stuck with the Pirates for the first half on Wednesday night thanks to hard play and some sharpshooting from Devonte Green.
But early in the second half, the Hoosiers let things slip away thanks to a host of turnovers and Seton Hall working its offense against Indiana. The Hoosiers never recovered and Seton Hall cruised to a double-digit victory.
We'll take a look at what went wrong during the beginning of the the second half in the latest edition of Film Session:
Myles Powell launches a 3-pointer over Devonte Green: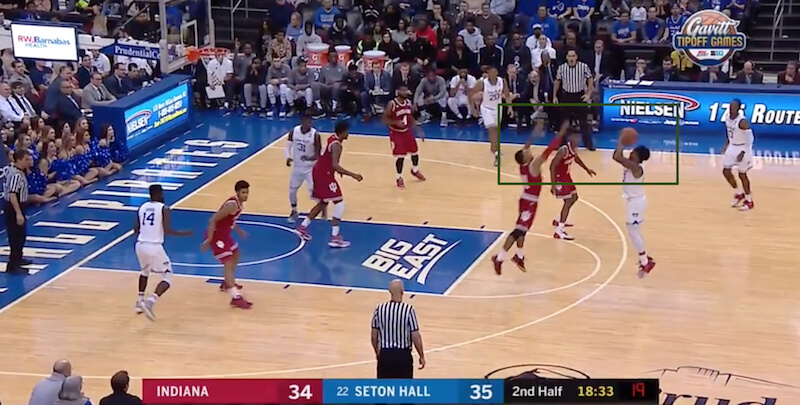 Green tracks down the long rebound on the left wing: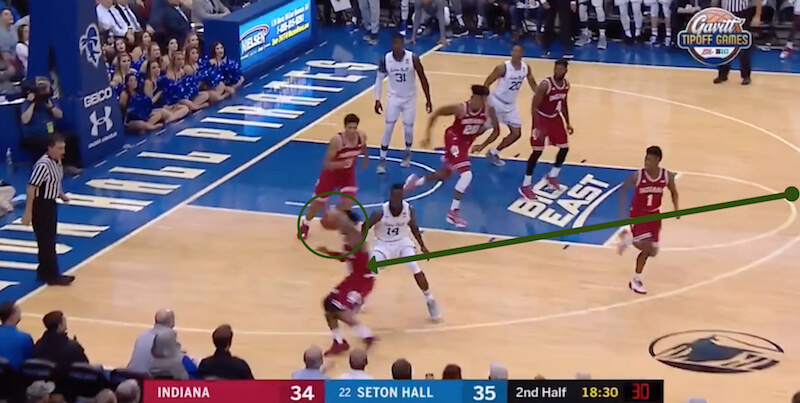 Before he even reaches halfcourt, Green flicks a casual one-handed pass up ahead to De'Ron Davis: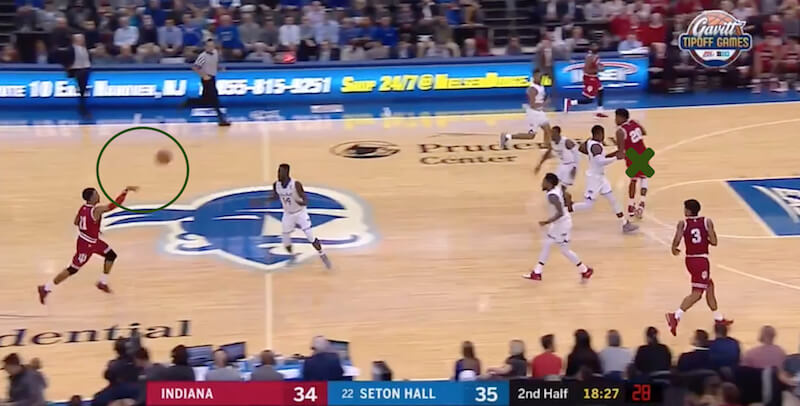 It sails over his head: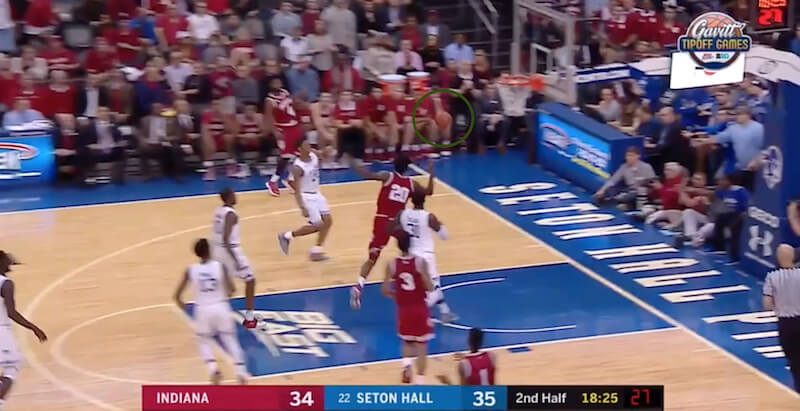 The pass is so off target that it lands in the photographers row: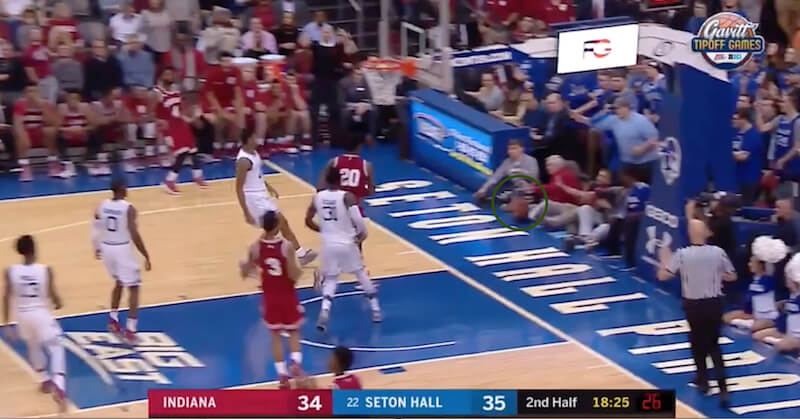 "My bad," says Green … :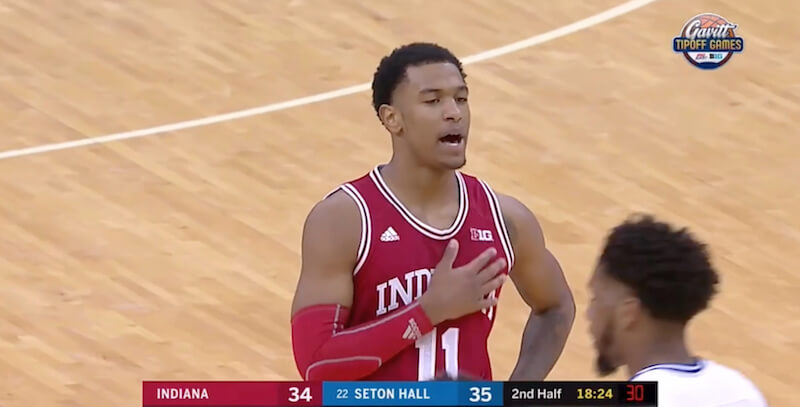 … as Archie Miller looks on in disgust: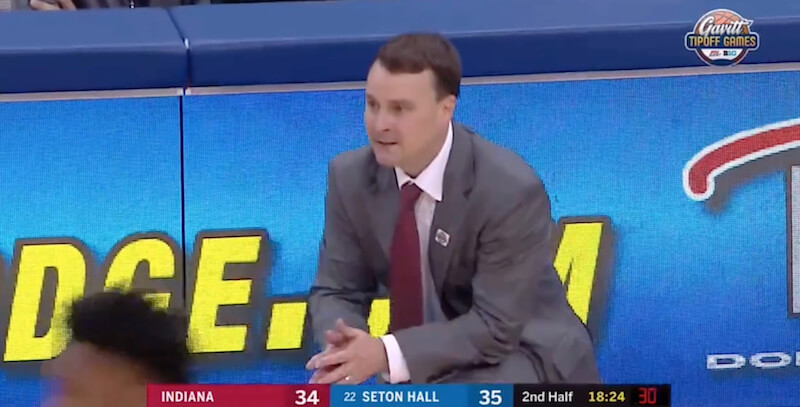 Said Miller after the game: "Two or three, or even four of those in the first seven minutes in the second half were in transition when we had numbers or got a rebound or a stop and threw it into the seats. Just some carelessness, to be honest with you."
Video:
Continue to page 2 to see an Angel Delgado score:
Filed to: Seton Hall Pirates