Film Session: Seton Hall
Josh Newkirk guards the ball up top as Powell cuts across the baseline. Green pursues: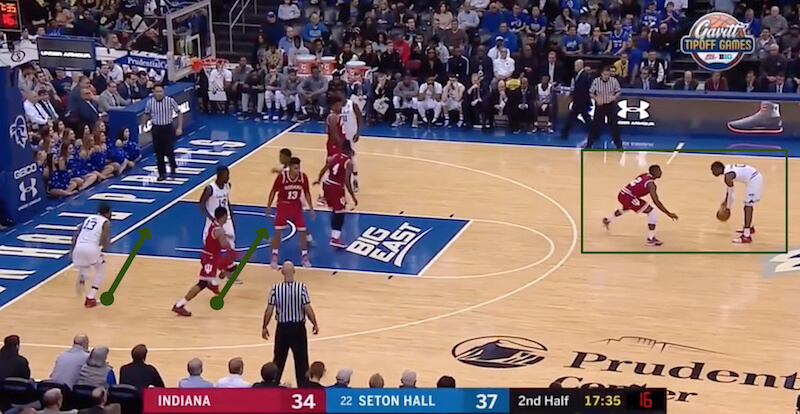 As Powell comes up to the right wing, Delgado looks to set a screen on Green: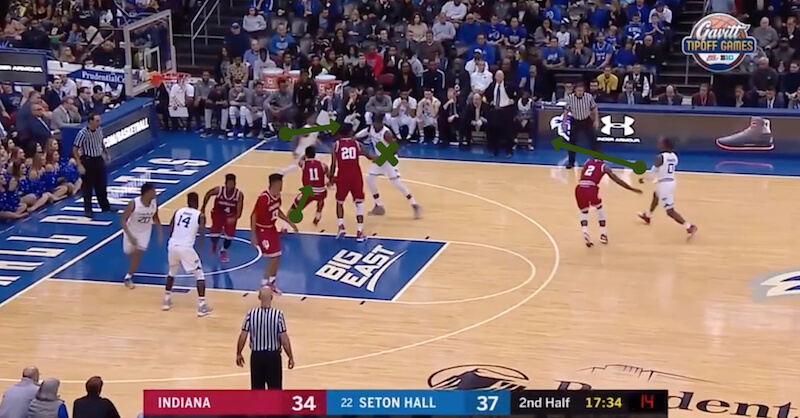 Green fights through and wards off the shot: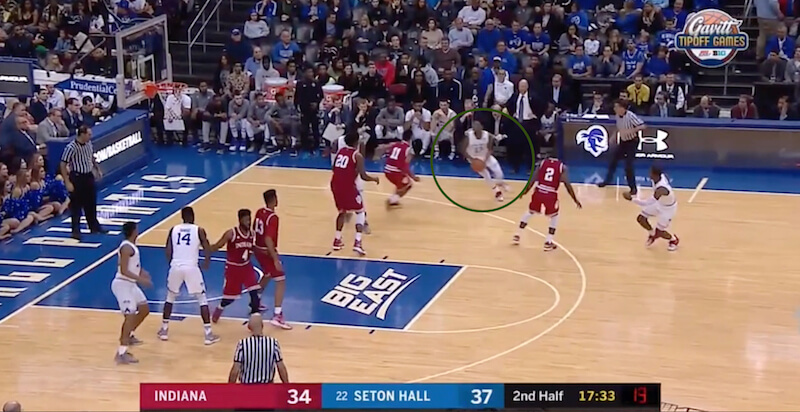 So Powell makes the pass over the top of him to Delgado: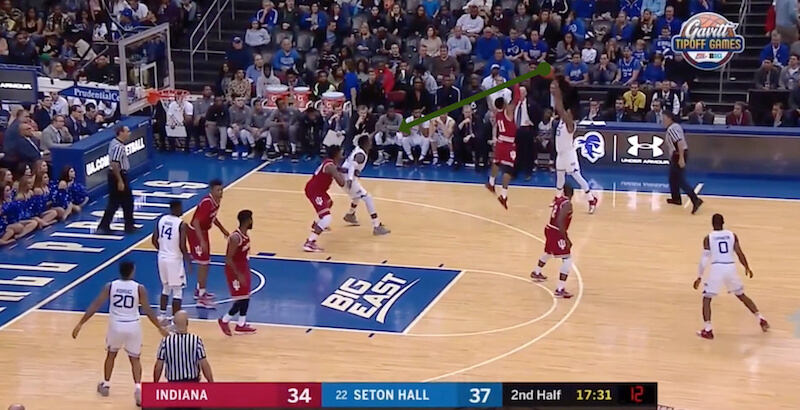 Delgado comes to the paint: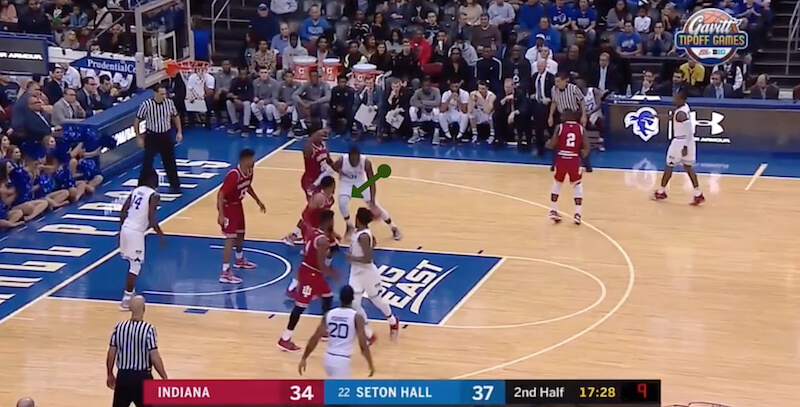 But turns back over his left shoulder: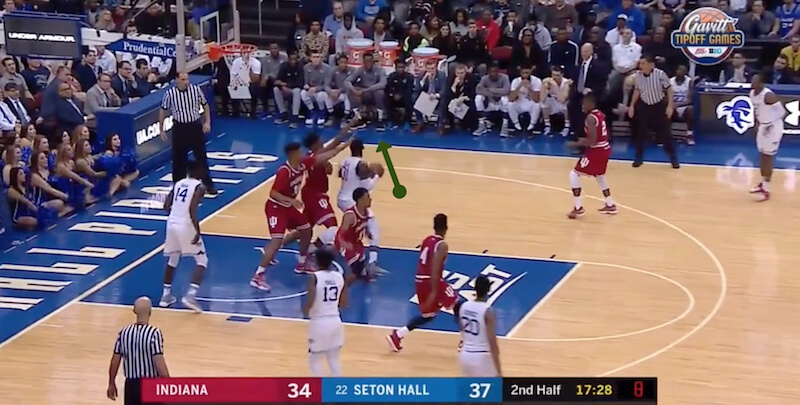 He scores and is fouled, as Davis never leaves his feet: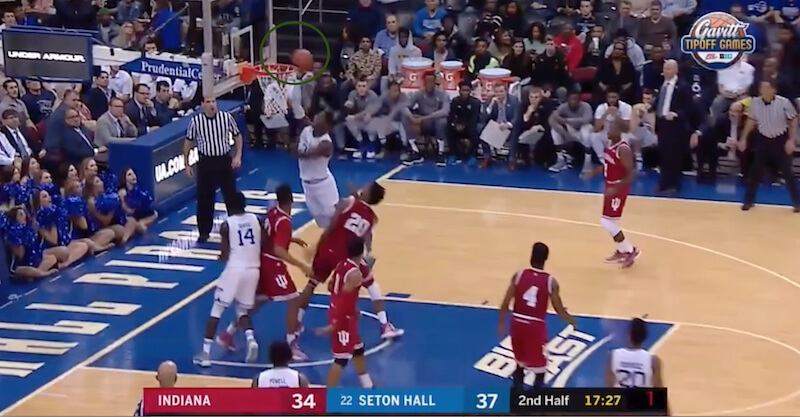 Delgado started to really get it going in the second half and it was a rough night for Davis, as he fouled out in just 15 minutes of action. This was a key matchup going into the game, one Delgado decidedly won.
Video:
Continue to page 3 to see an IU turnover becoming a Seton Hall score:
Filed to: Seton Hall Pirates