Film Session: Seton Hall
On the ensuing Indiana possession after Rodriguez's score above, Seton Hall continues its full-court pressure: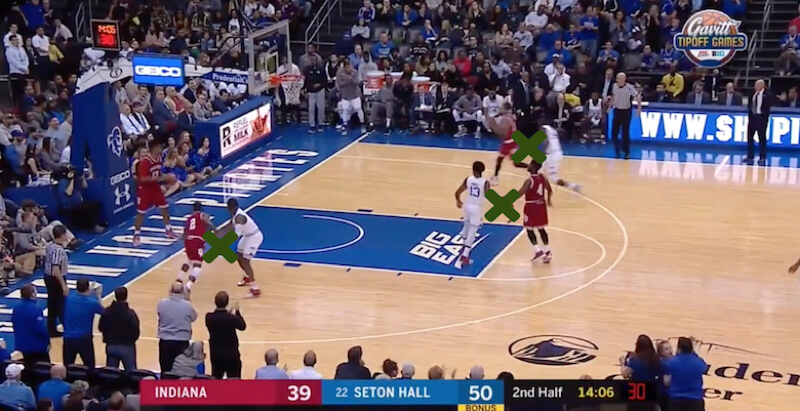 As Juwan Morgan finally gets it in, the referee whistles a five-second call. Pirates' ball: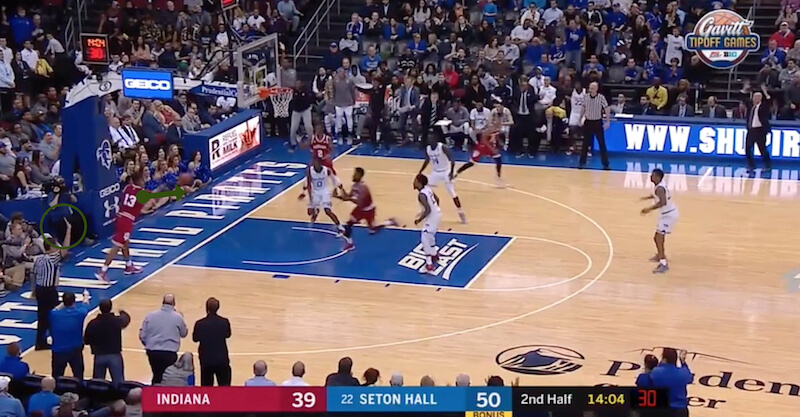 Rodriguez enters the ball to Delgado: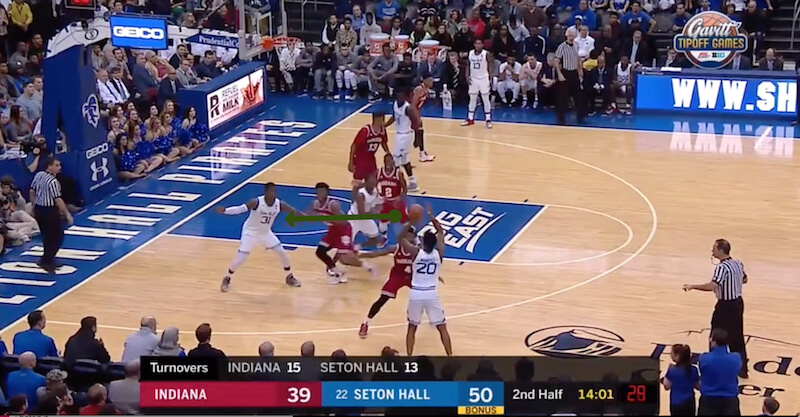 Delgado dribbles it across the lane. Curtis Jones loses Powell for a split second as he watches the ball and it allows Powell to slide down towards the right corner: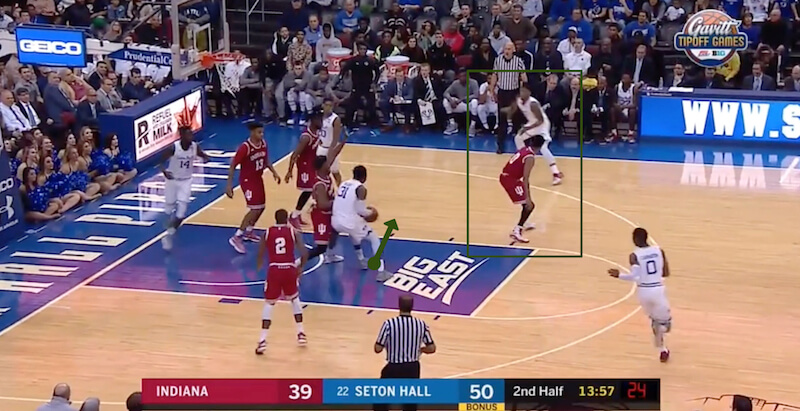 Delgado makes the pass: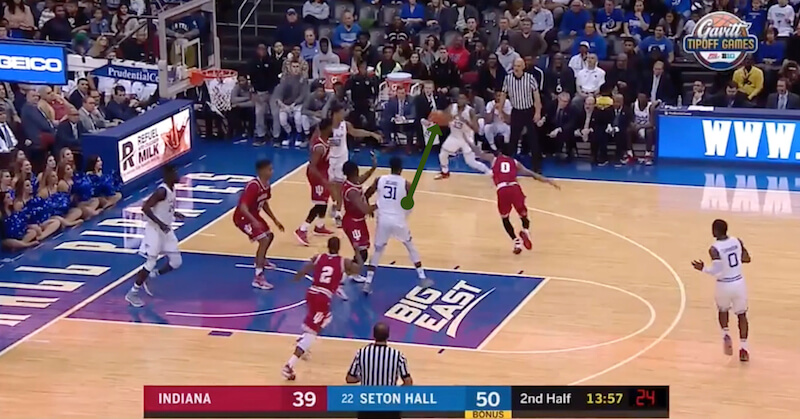 Jones recovers hard and jumps up to challenge a shot that doesn't come. Powell slides back to the wing: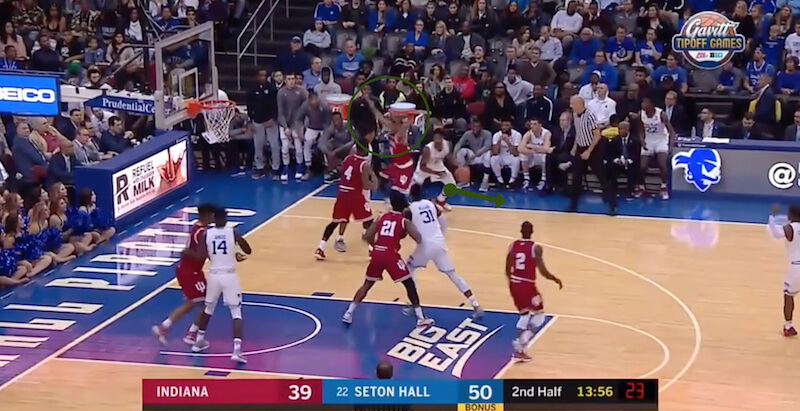 And drains the 3-pointer with space: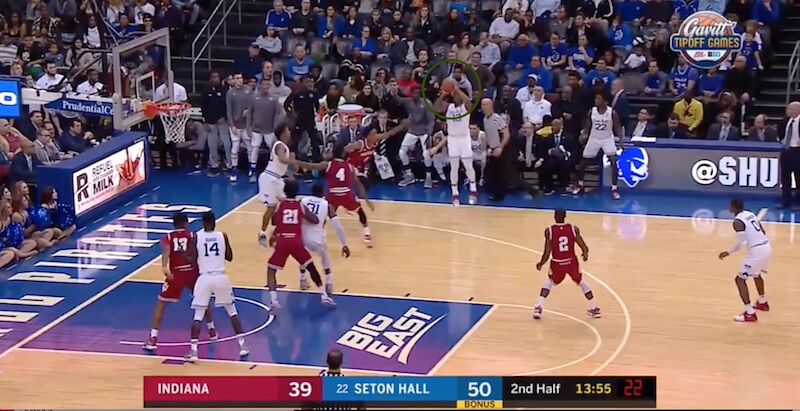 The Pirates led the game by 14 points after a quick five points off of IU's turnovers.
Video:
Filed to: Seton Hall Pirates