The Hoosiers coasted to another exhibition victory on Sunday afternoon, easily taking out the University of Indianapolis 74-53.
We'll take a look at Collin Hartman's return, the offensive rebounding prowess of Freddie McSwain and the increased mobility of a slimmed-down De'Ron Davis in the latest edition of Film Session:
Al Durham has the ball at the top of the key and begins to the pass the ball to Hartman on the right wing. Meanwhile down in the paint, Josh Newkirk sets a screen for Davis to free him on the right block: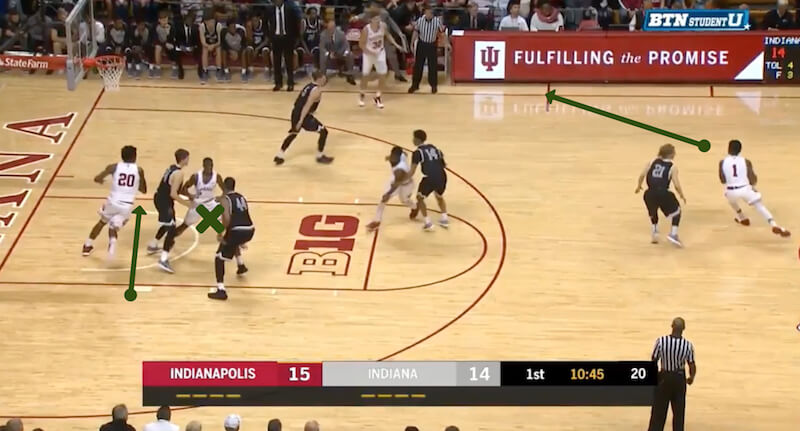 The pass comes to Hartman and Davis has space: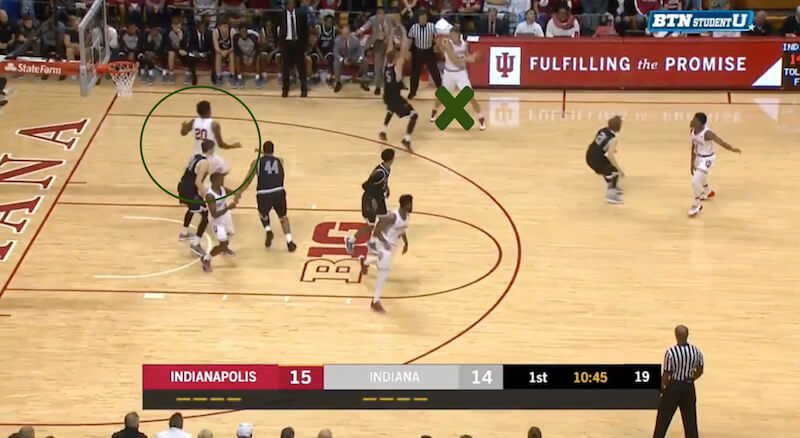 Hartman dribbles in and makes the pass: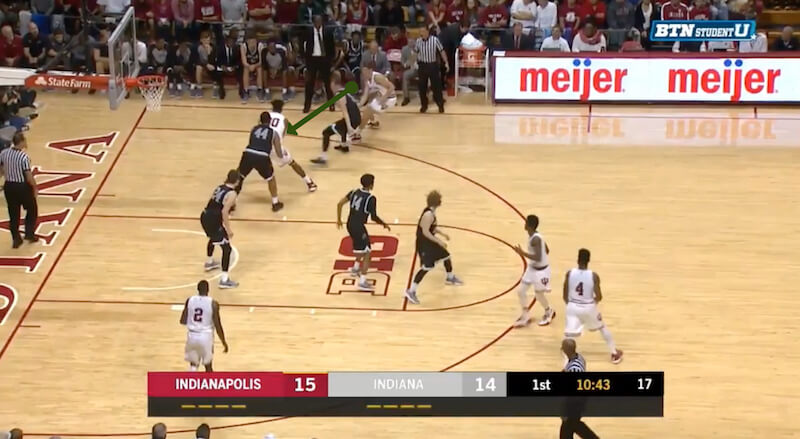 Hartman's man sinks down to Davis for a quick double team and Davis makes the heady decision to immediately kick it back out to Hartman: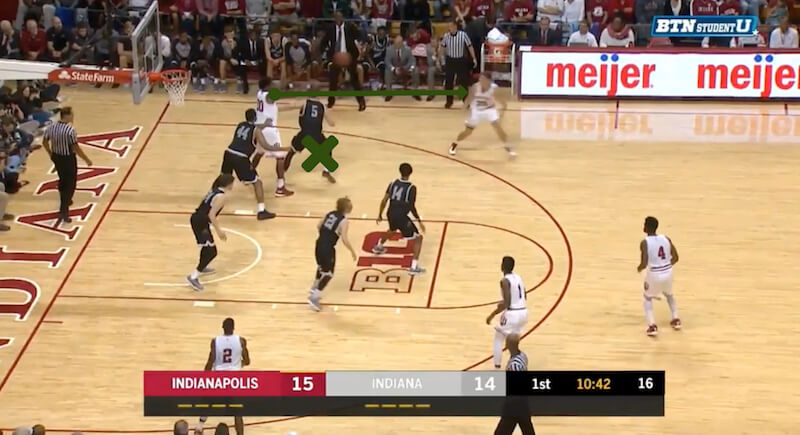 He shoots and scores with plenty of space: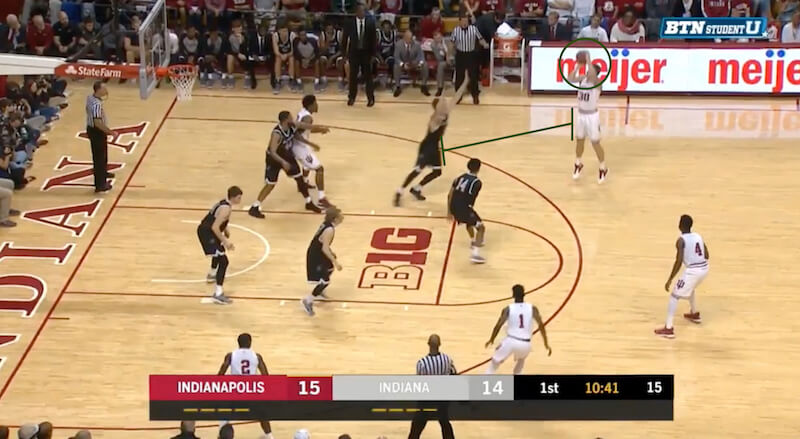 Nothing fancy or complex here. Just reading the defense and making the smart play with no hesitation. Across both exhibitions, Indiana's bigs were solid at finding open teammates on the perimeter when the defense collapsed.
Continue to Page 2 for a look at Freddie McSwain:
Filed to: Collin Hartman, Deron Davis, Freddie McSwain, University of Indianapolis Greyhounds