Film Session: Marian University
The new-look Hoosiers under Archie Miller took the court for the first time Saturday night, cruising to a comfortable exhibition 93-62 win over Marian University.
We'll take a look at Indiana's defense, a baseline out of bounds score and the passing of Devonte Green in the latest edition of Film Session:
Indiana has made it difficult for the Knights to get much of anything going on offense and just eight seconds remain on the shot clock as Josh Newkirk fights through a screen: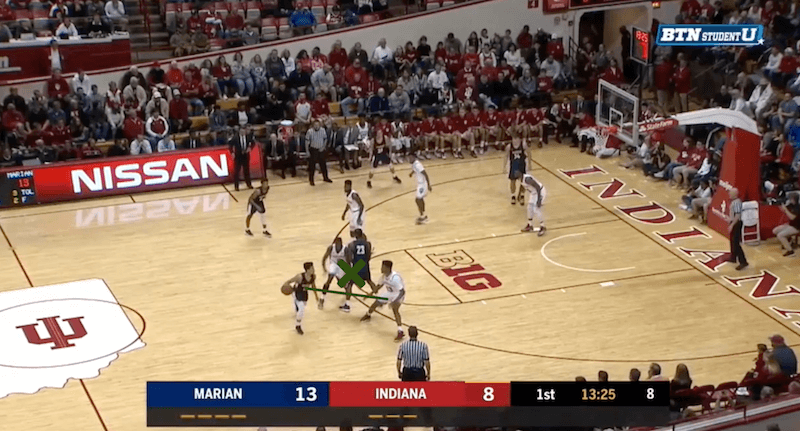 Both Newkirk and Morgan pick up the ball, which leaves Andrew Jordan open at the top of the key. The pass comes his way: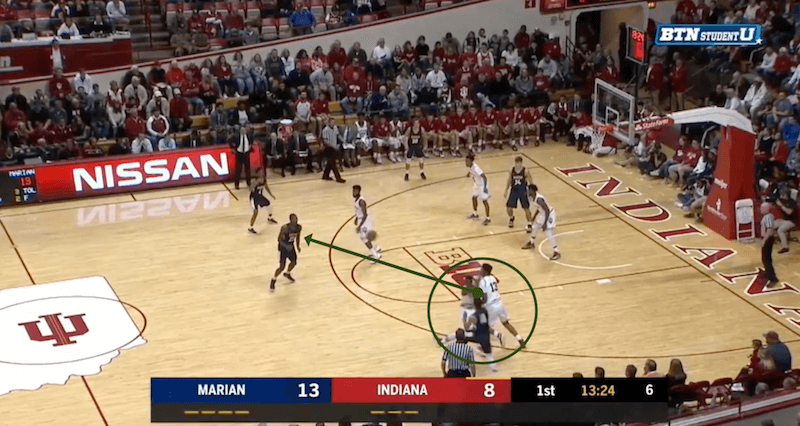 He takes the ball left as Morgan looks to recover: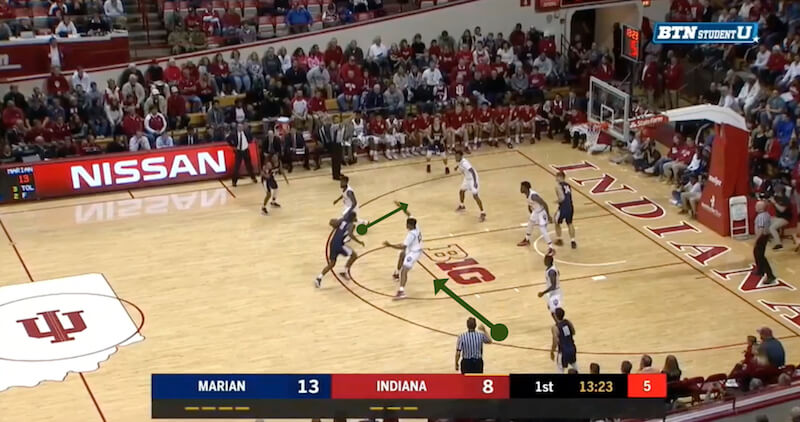 Morgan cuts him off and stops any further penetration: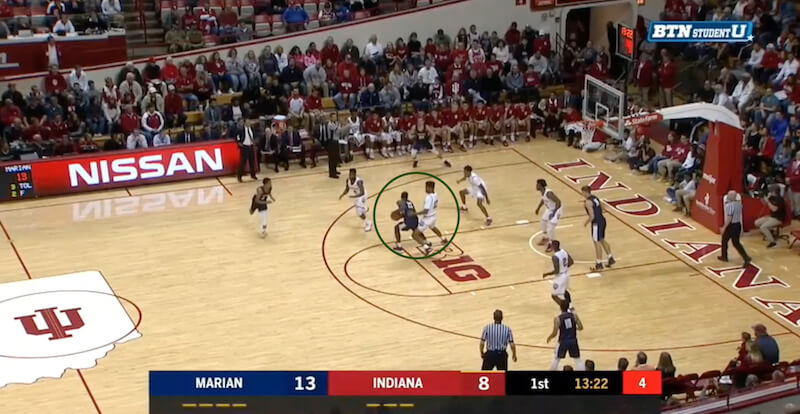 With just three seconds left, Marian moves the ball out to the perimeter: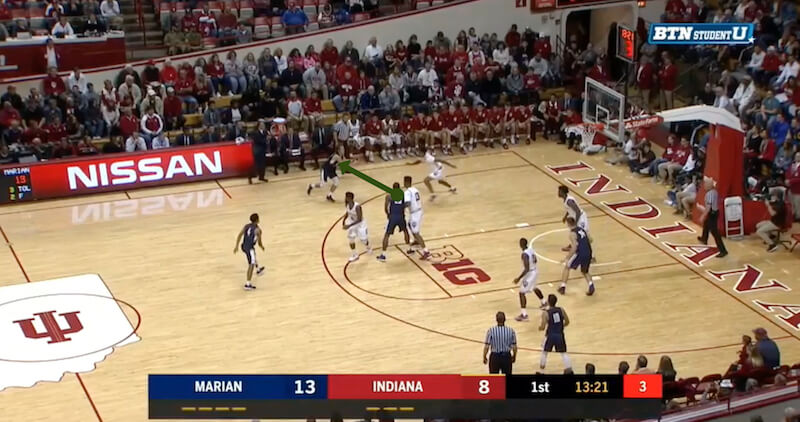 The ball is taken towards the basket on a drive in on Curtis Jones, but Freddie McSwain rotates over to stop it on the left block and Marian begins to retreat: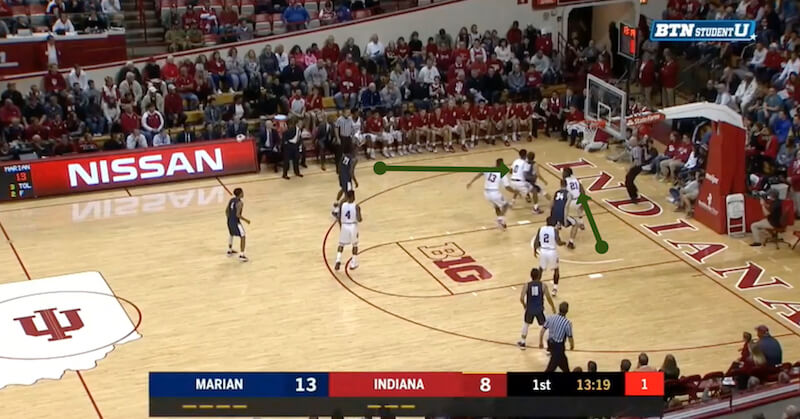 It's passed back out to the perimeter as the shot clock expires. IU ball: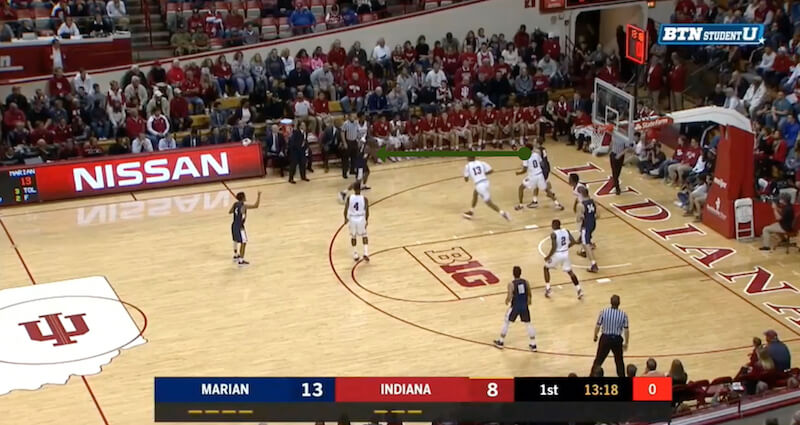 Nice recovery and rotation here from the Hoosiers to trigger the shot clock violation.
Filed to: Devonte Green, Juwan Morgan, Marian University Knights