Film Session: Georgia Tech
In Indiana's loss to Georgia Tech on Tuesday night, it allowed 1.08 points per possession. The Hoosiers now sit at 107th on KenPom in terms of defensive efficiency.
That scoring output was Georgia Tech's eighth best offensive efficiency performance of the season. No opponent in the Yellow Jackets' top seven offensive outings ranks inside the KenPom Top 100 except for Clemson (46).
Indiana struggled with communication and lack of awareness at times this season and we'll take a look at that in a variety of ways in the latest and final edition of Film Session for the 2016-2017 season:
PICK AND ROLL
Ben Lammers passes to Justin Moore on the left wing: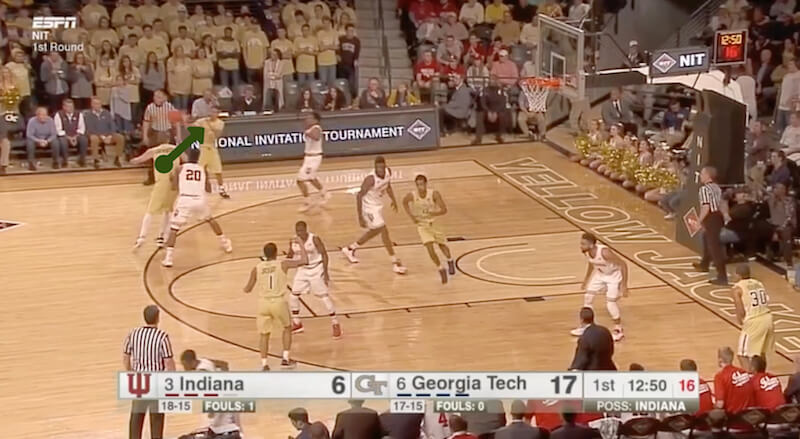 As Moore dribbles right, Lammers slips a ball screen on Devonte Green and heads to the basket: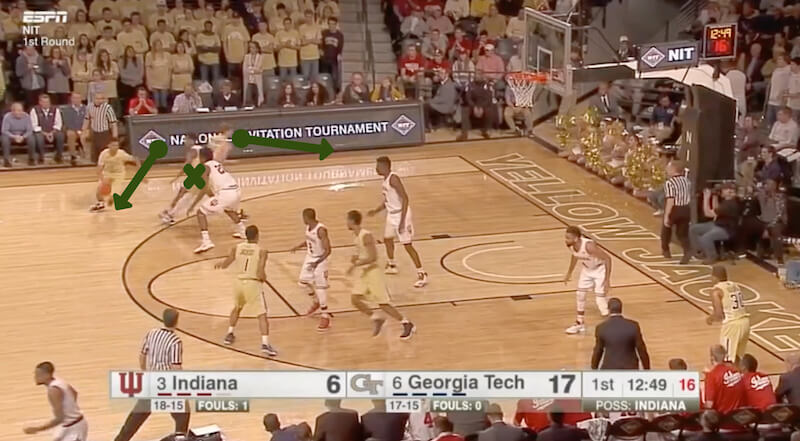 De'Ron Davis gives full attention to a switch onto Moore. Green stays with Moore. This leaves Lammers with no Hoosier guarding him. Moore makes the pass: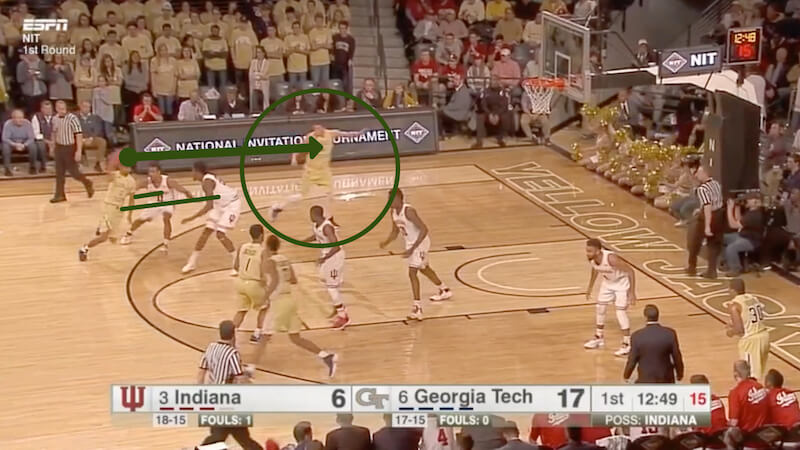 Lammer catches with a ton of space around him:
He jams it home for two to put Georgia Tech up 19-6. Timeout Tom Crean: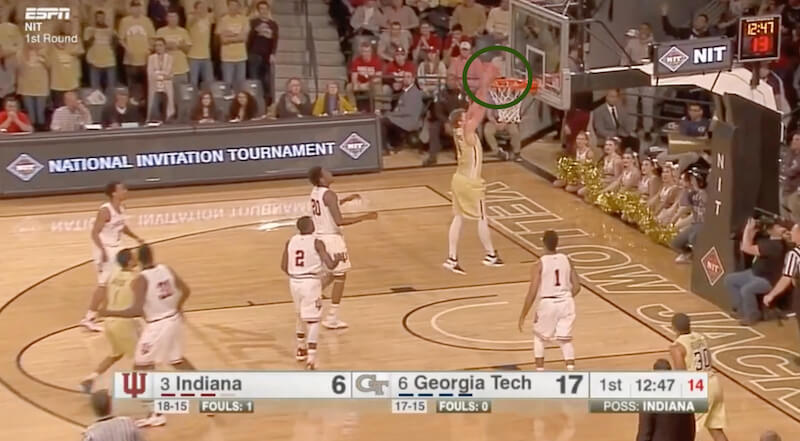 No communication between Davis and Green here and it led to a super easy score for Lammers.
Filed to: Georgia Tech Yellow Jackets