Film Session: Ohio State
After surrendering a 14-point halftime lead and trailing the Buckeyes at 62-61 with under 10 minutes to go in the second half, Indiana seized back control in a big way thanks to strong play from Zach McRoberts, Robert Johnson, James Blackmon Jr. and Juwan Morgan.
We'll take a look at McRoberts' hustle and Morgan's offensive dominance during a 15-5 run that helped propel the Hoosiers to victory in the latest edition of Film Session:
Trailing for the first and only time of the contest, Josh Newkirk makes a move off the perimeter to the basket on C.J. Jackson: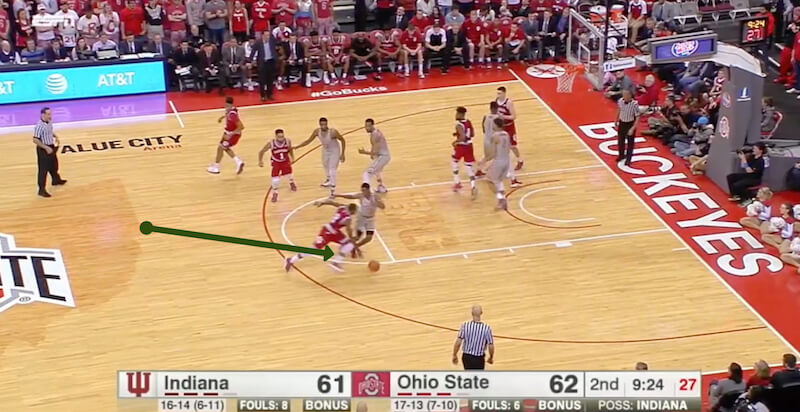 Trevor Thompson brings help defense at the hoop and his length makes sure the shot doesn't drop: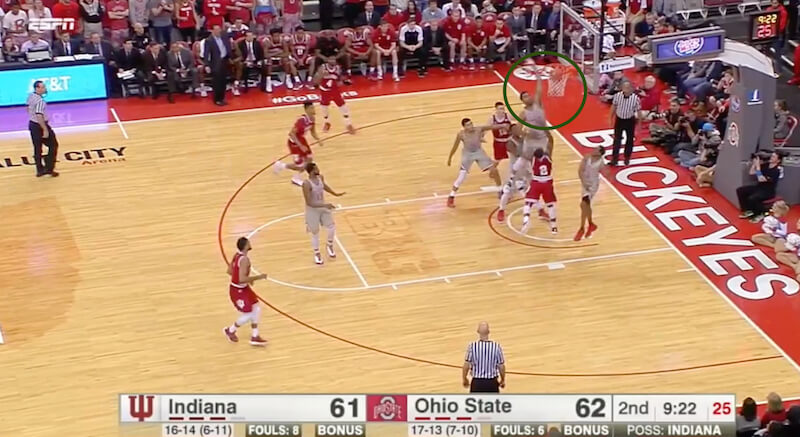 It looks as if Jae'Sean Tate is going to grab the rebound for an Ohio State possession. But McRoberts has other ideas: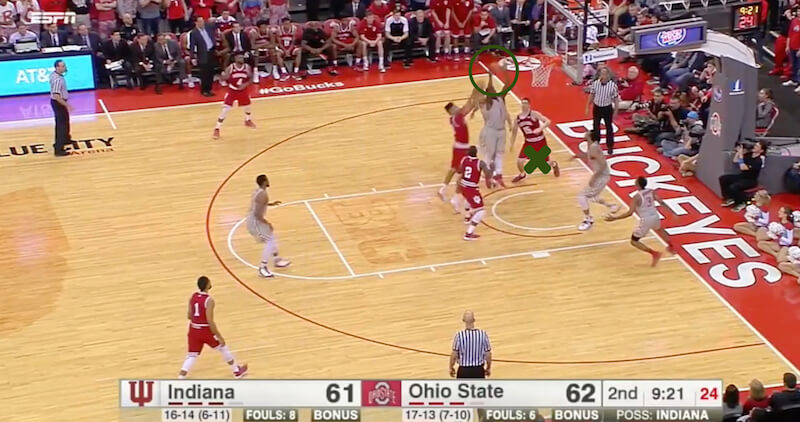 Tate doesn't firmly secure the ball and McRoberts gets a hand on it to knock it loose: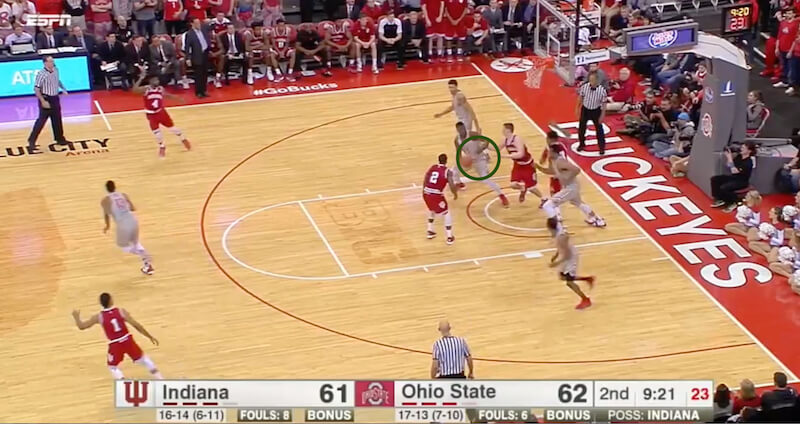 The ball is now up for grabs and Newkirk has a beat on it: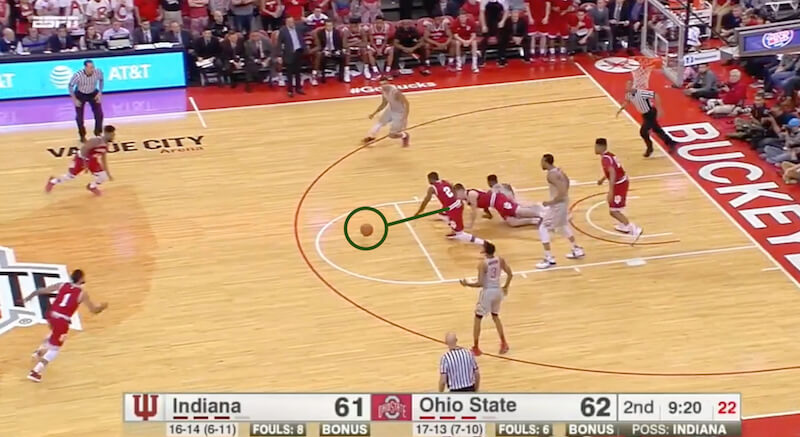 He gains possession and swings it to Johnson on the right wing. Blackmon Jr. is moving down to the right corner as Thompson begins to close out on Johnson: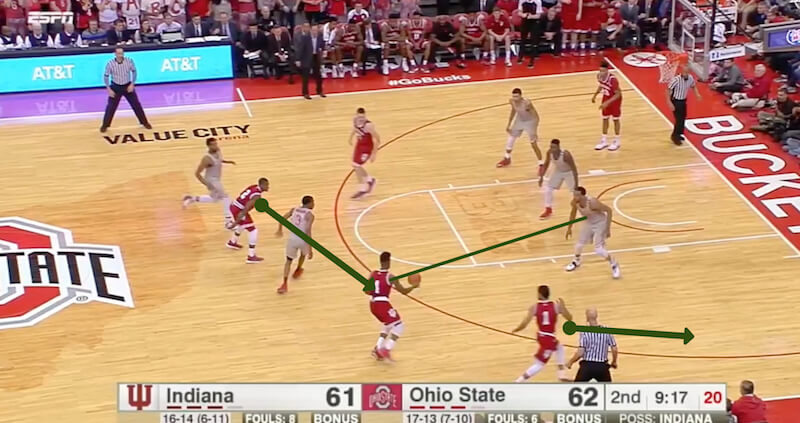 On the close out, Johnson swings it down to the corner: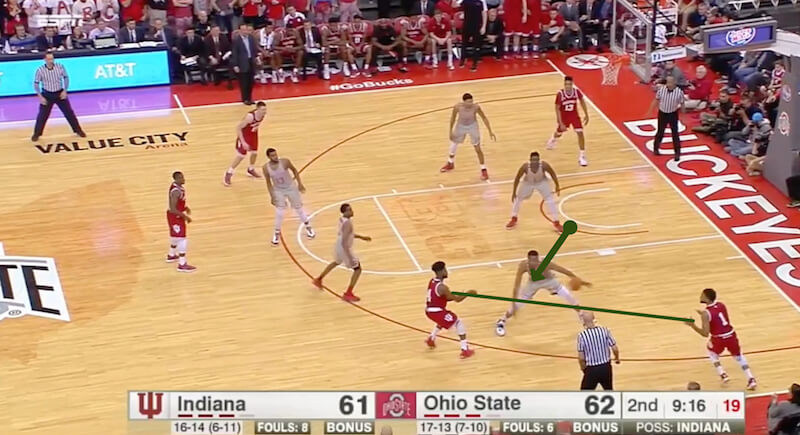 Blackmon Jr. drops in the 3-pointer as the Hoosiers regain the lead: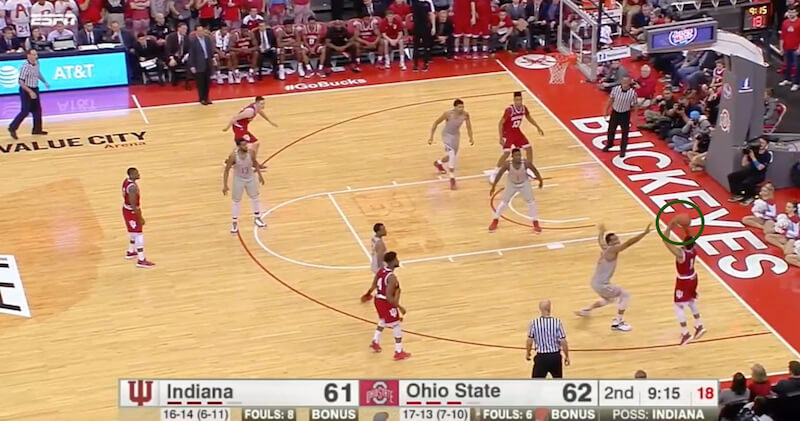 Huge play from McRoberts to help Indiana retain possession for the eventual 3-pointer from Blackmon Jr.
Filed to: Juwan Morgan, Ohio State Buckeyes