Now up five, Blackmon Jr. takes a ball screen from McRoberts. Morgan is in the left corner: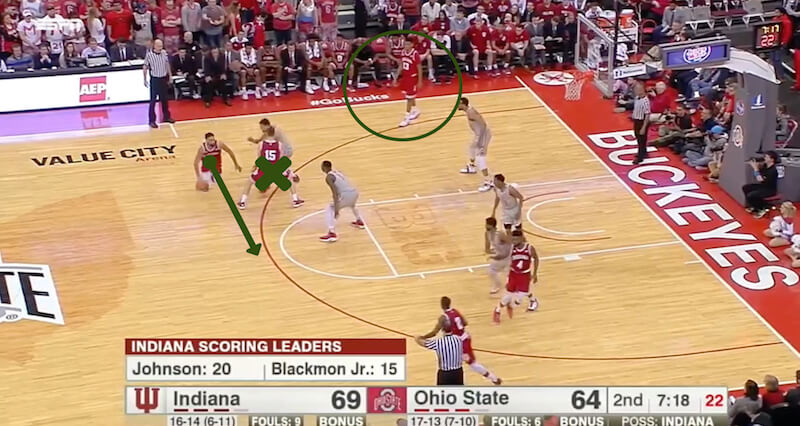 Blackmon Jr. passes to Newkirk. As this happens, Morgan immediately cuts into the paint to gain position on an unsuspecting Thompson: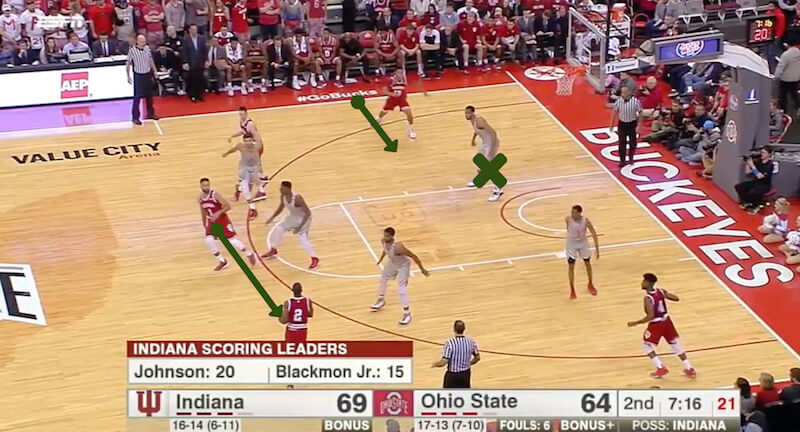 Newkirk makes the pass immediately on the seal: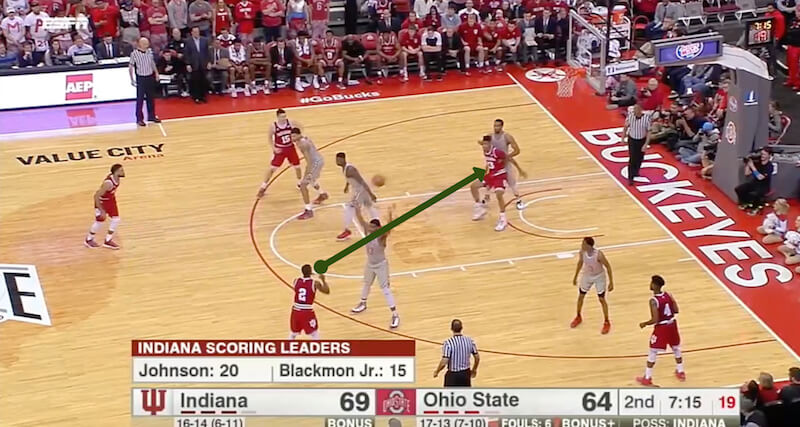 Morgan turns and is fouled on the shot make. He'd hit the free throw at the line to complete the old school 3-point play: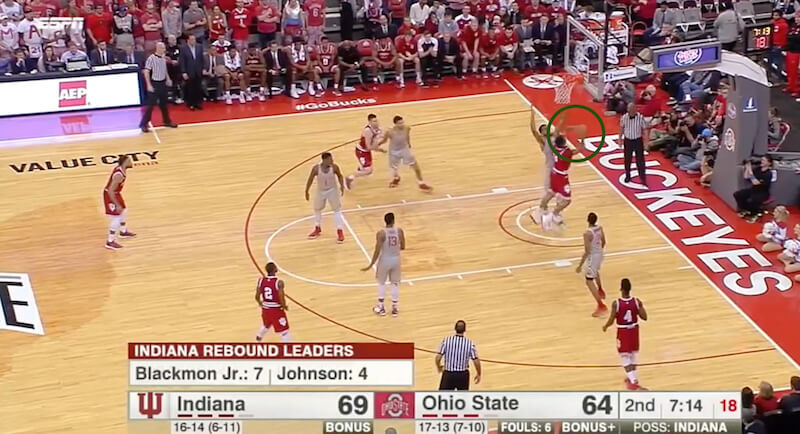 Nice little set from the Hoosiers here to extend the lead.
Filed to: Juwan Morgan, Ohio State Buckeyes