Film Session: Ohio State
On the defensive end, Morgan makes a shot for Tate tough: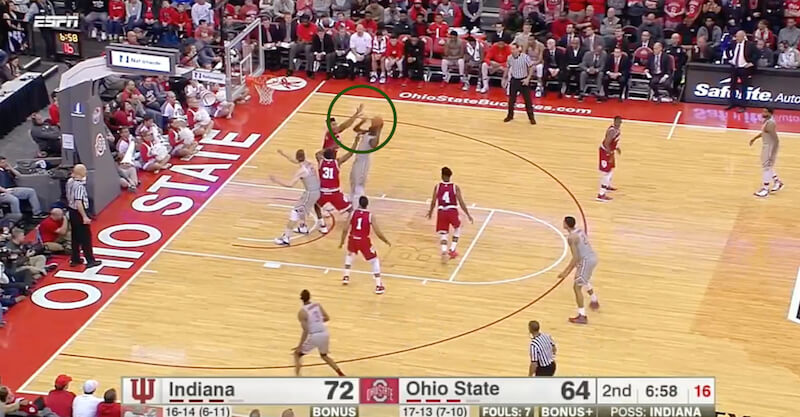 It doesn't fall and Thomas Bryant gets the rebound. He outlets to Newkirk: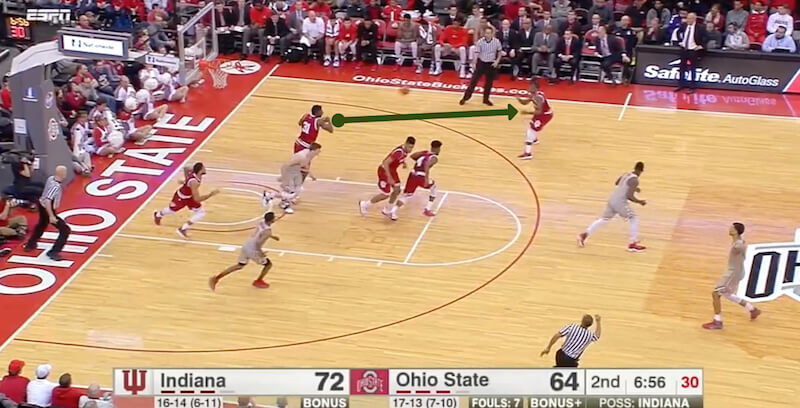 Newkirk streaks up the left side of the court as Morgan comes up the right side. Some OSU defenders are ahead of the pack, but with two backs turned: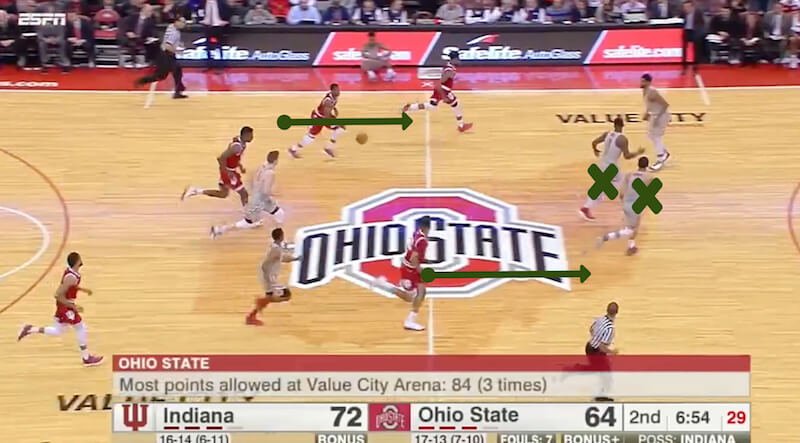 Newkirk threads the pass to Morgan as Marc Loving has to turn his way: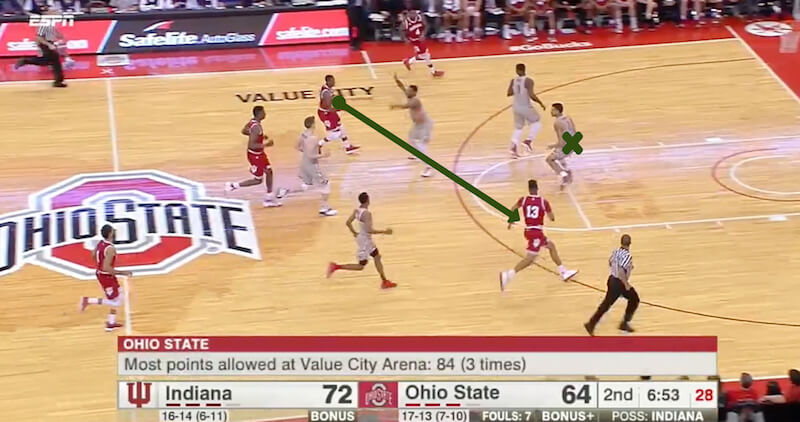 Morgan's got momentum to the hoop: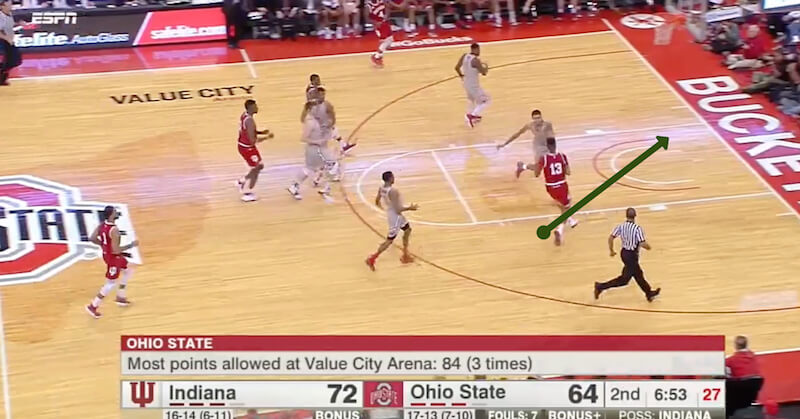 He scores and is fouled by Loving, but would miss his free throw attempt: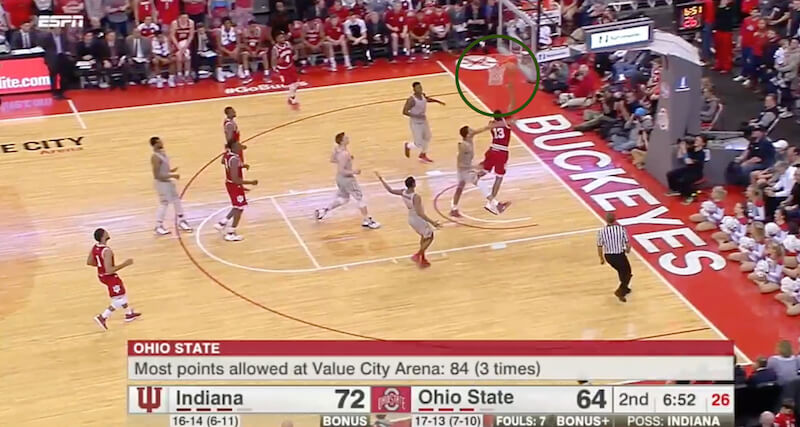 Solid hustle from Morgan on both ends here.
Filed to: Juwan Morgan, Ohio State Buckeyes