Film Session: Northwestern
Indiana played good defense for most of Northwestern's next possession, but Gavin Skelly gets open late in the possession and launches a 3-pointer: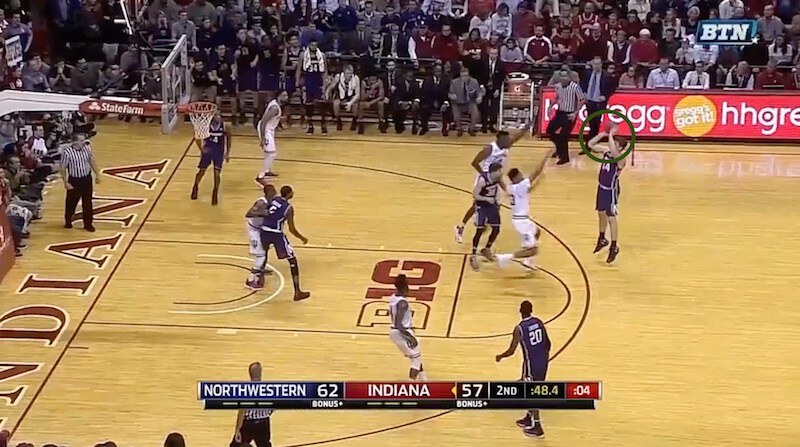 It misses and Johnson comes down with the rebound: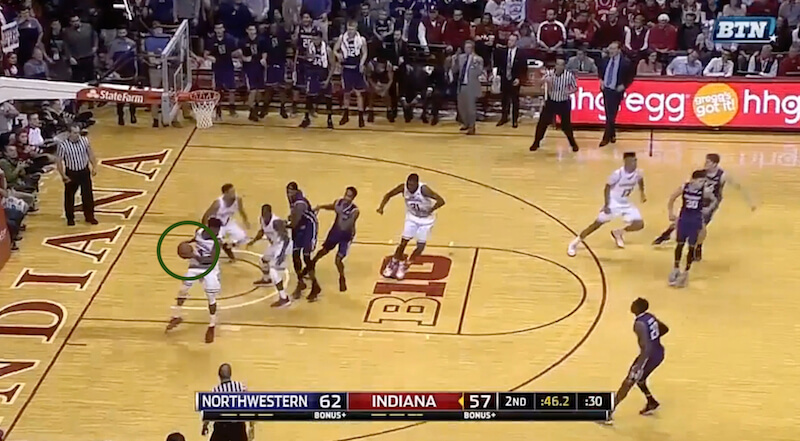 Johnson brings the ball up the court and as he hits the top of the key, he's got some options. Thomas Bryant and Juwan Morgan are behind the defense. But Blackmon Jr. is also stepping into the 3-point line as Vic Law is turned away from him: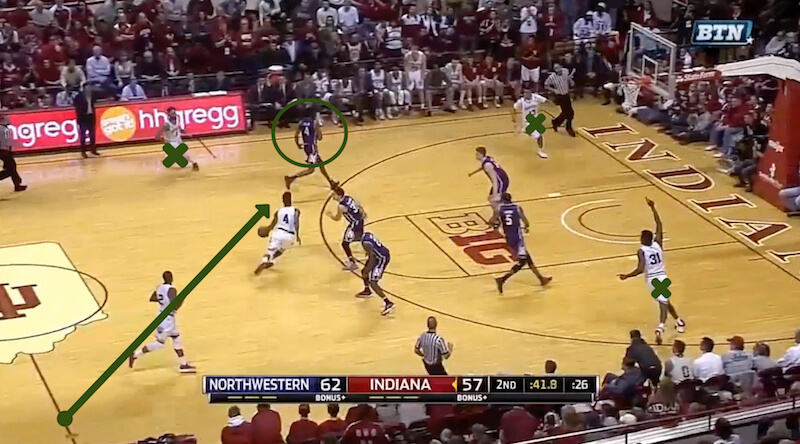 Johnson turns and makes the pass to Blackmon Jr. as Law steps up to meet him: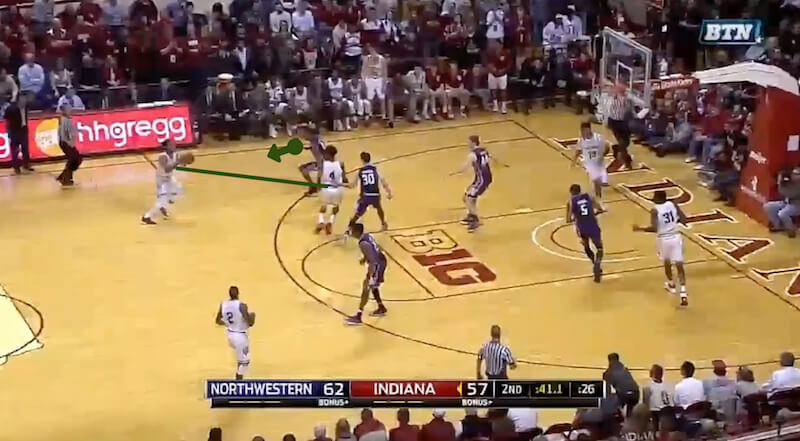 Law gives a nice close out, but Blackmon Jr. knocks down the triple and all of a sudden Indiana's only down two points: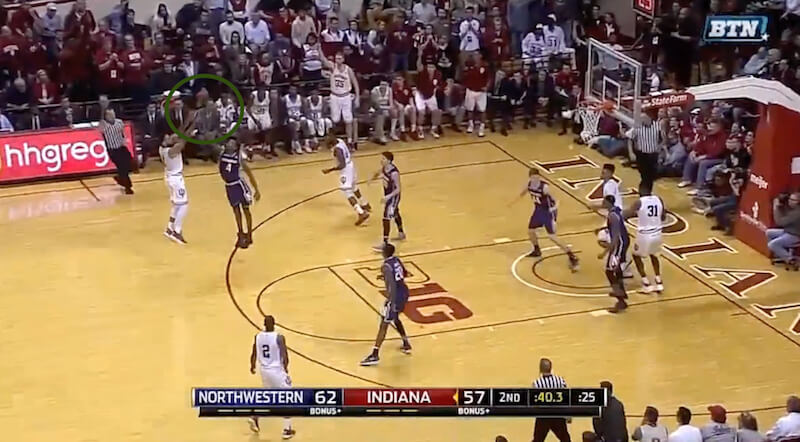 Nice quick score on the secondary break from the Hoosiers here in a spot a bucket was much needed.
Filed to: Northwestern Wildcats