Film Session: Northwestern
Indiana throws full-court pressure at Northwestern on the next possession: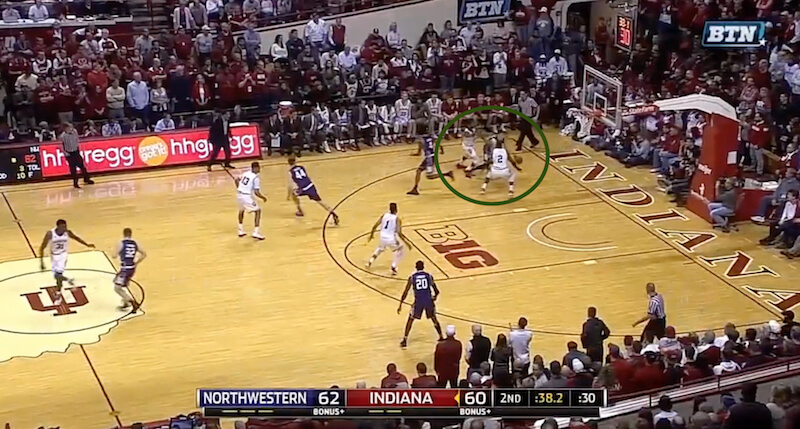 With eight seconds to go on the shot clock, Skelly sets a ball screen for McIntosh: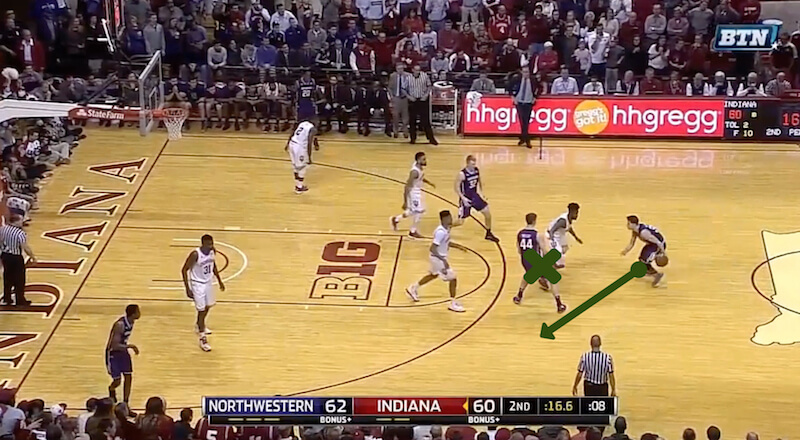 Morgan switches onto him: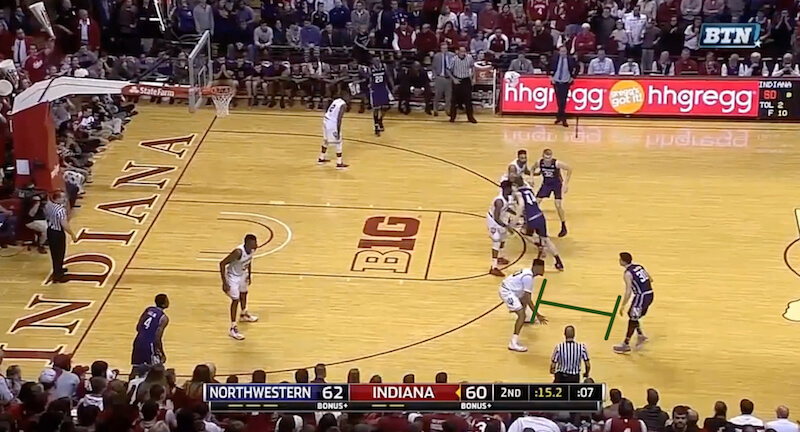 McIntosh drives into the lane on Morgan: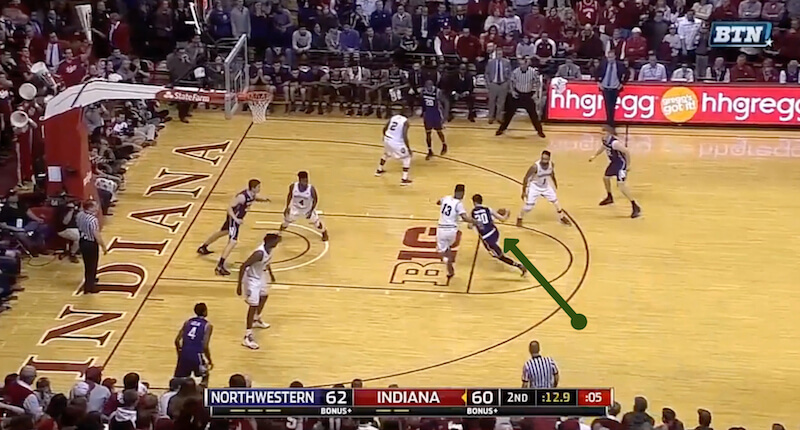 Morgan sticks with him and stays in front. McIntosh takes a tough shot that doesn't drop: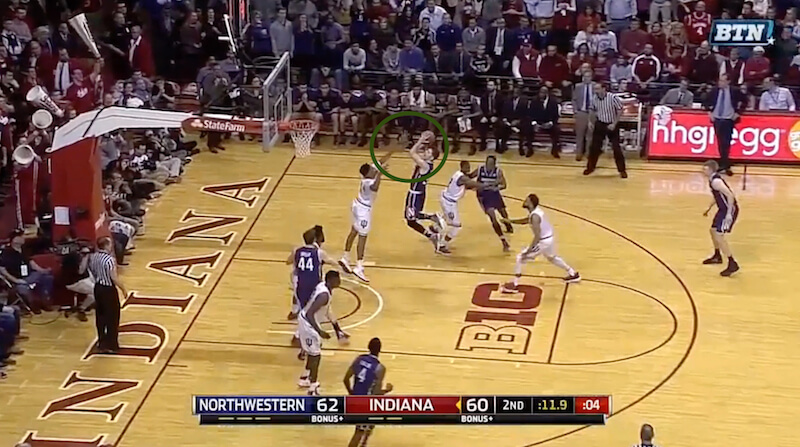 Blackmon Jr. grabs the rebound, IU ball: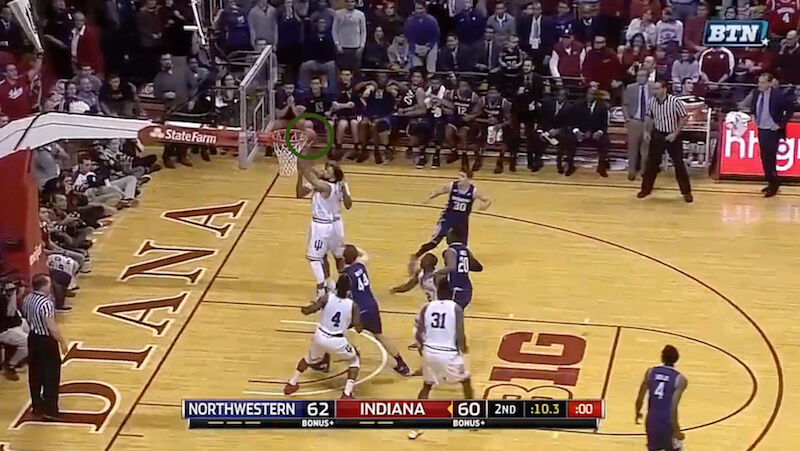 Nice work by Morgan on the switch. This type of versatility on defense is what we expected from him this season, but his injury slowed his mobility for a decent part of the season.
Filed to: Northwestern Wildcats