Film Session: Northwestern
During Indiana's five-game losing streak, its inability to make plays down the stretch — as well as catch luck at the right time — doomed them in a number of close contests.
But against Northwestern on Saturday night, the Hoosiers finally closed out a game by making plays to pull out the victory, overcoming a seven-point deficit in the final minute and a half of the game.
We'll take a look at how Indiana mounted its quick comeback for the victory in the latest edition of Film Session:
Down seven after a Bryant McIntosh free throw, Robert Johnson cuts through the lane as Thomas Bryant sets a ball screen up top for Josh Newkirk: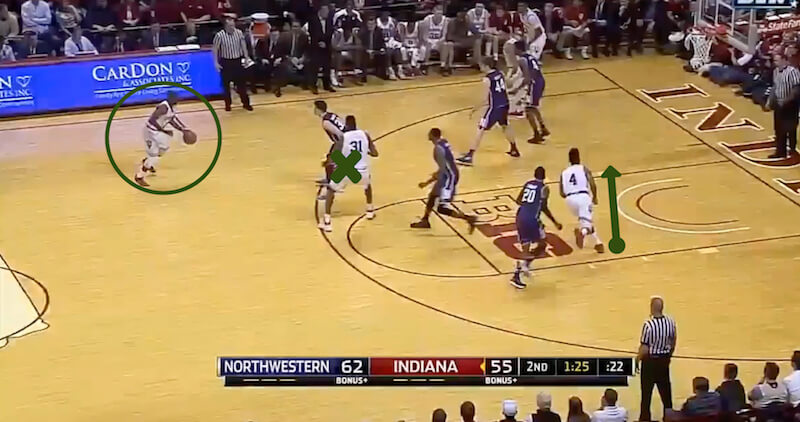 Newkirk takes it right and swings the ball back left to James Blackmon Jr. as Johnson moves to the left corner: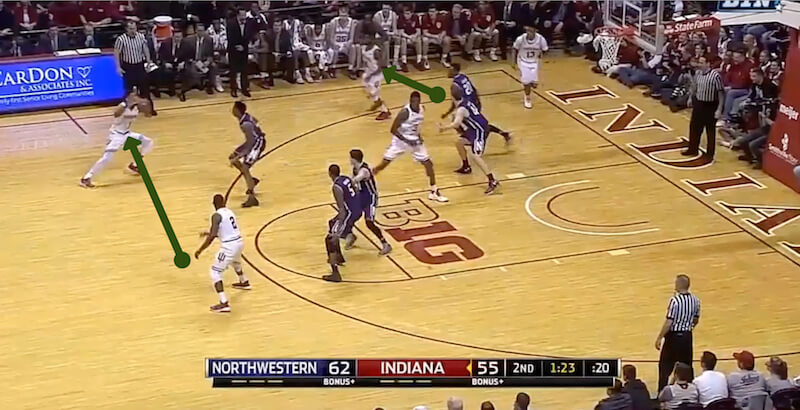 Blackmon Jr. swings it to Johnson in the left corner. He fakes up and left on Scottie Lindsey: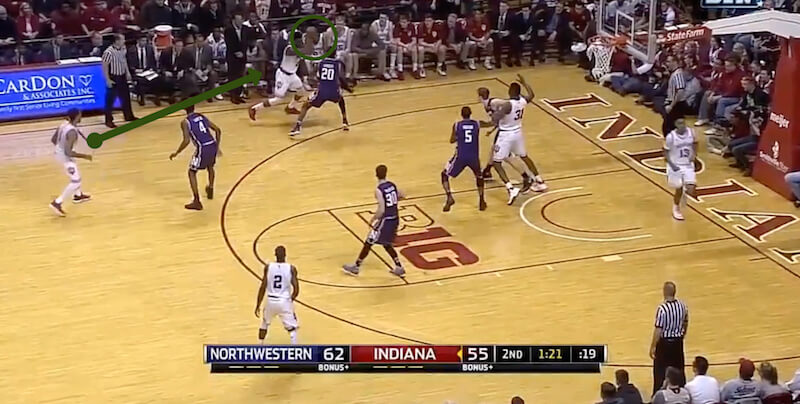 Johnson puts on a move on him right and moves into the paint: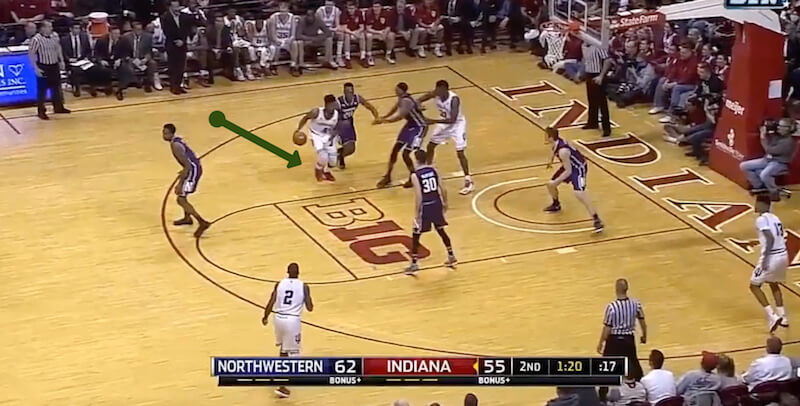 As Johnson hits the center of the lane, Lindsey makes contact with teammate Dererk Pardon and falls to the ground. This gives Johnson a path to the rim: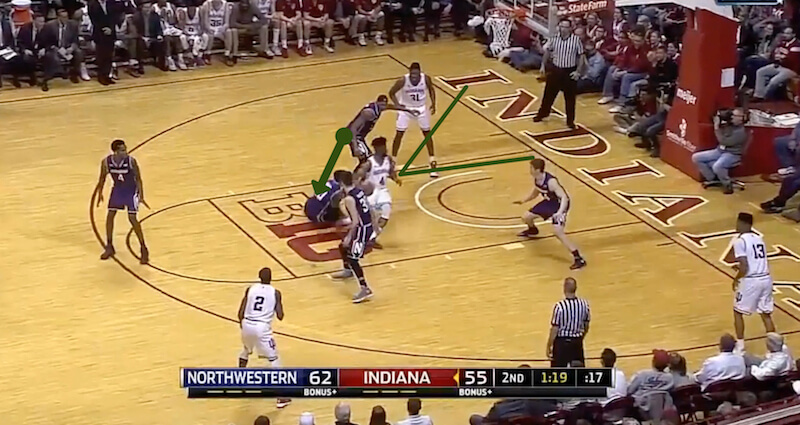 He takes it and scores to pull the Hoosiers within five: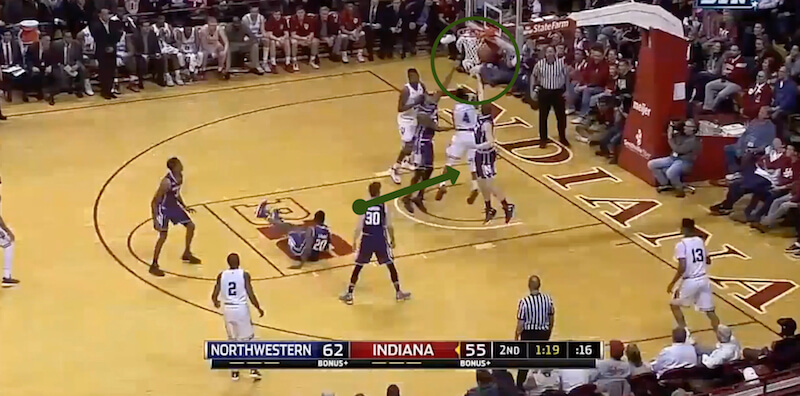 The fluke fall from Lindsey helped pave the way for Indiana's first score in its comeback.
Filed to: Northwestern Wildcats