Film Session: Michigan
In the second half, the Hoosiers try a rarely used trap: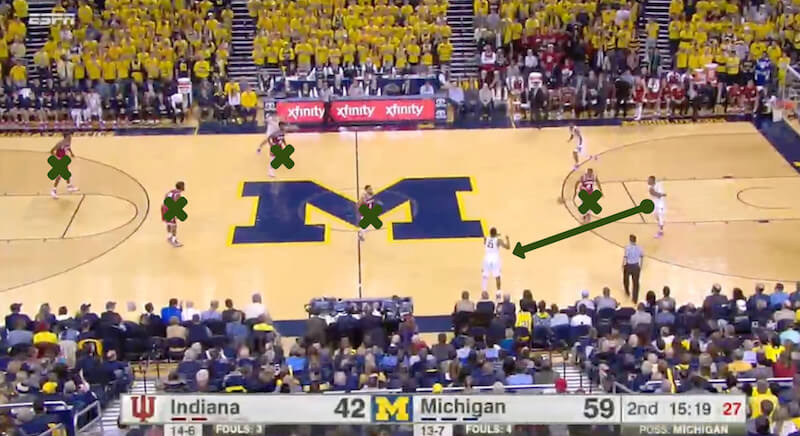 But as the Wolverines get the ball across the timeline on the right side of the court, Indiana's defense is a mess. Both Irvin and Abdur-Rahkman are left unchecked on the weak side: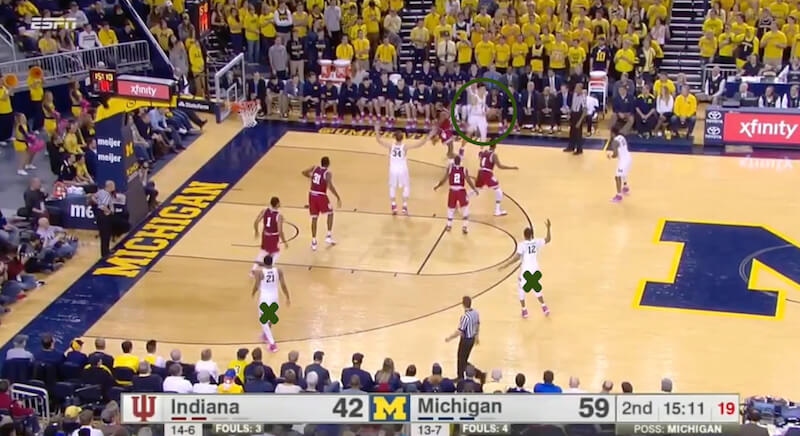 The ball is swung and now Blackmon Jr. and Newkirk are giving chase to Abdur-Rahkman: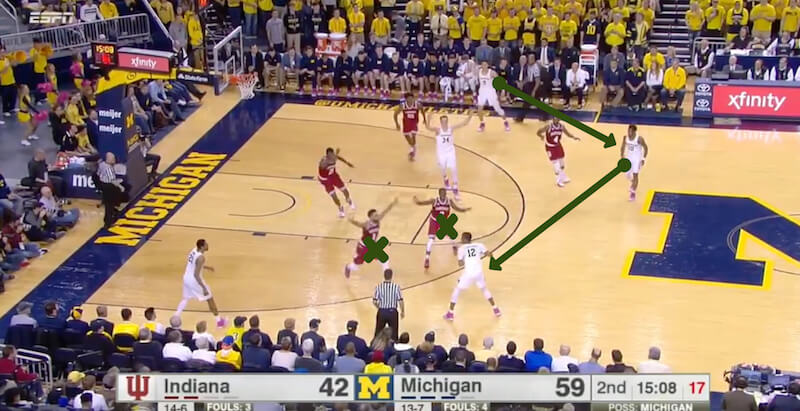 He passes it back up top and now the Hoosiers are still trying to figure stuff out. Newkirk is back off Abdur-Rahkman and guarding the middle. Thomas Bryant is pointing to the right side. Blackmon Jr. is down in the left corner. All of a sudden, Abdur-Rahkman goes from being double-teamed to being open again: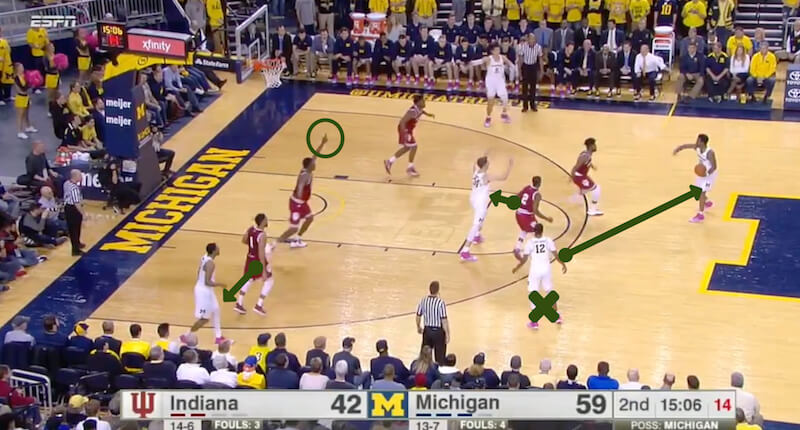 So the pass comes back to him as Newkirk is left with no one: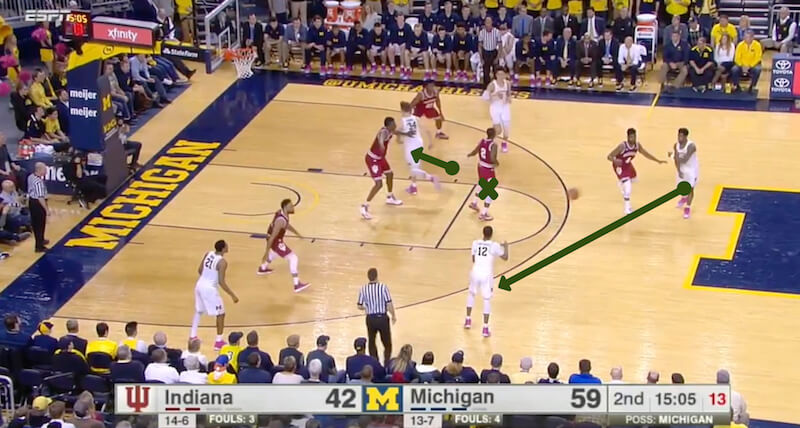 He rises and hits with no Hoosier in front of him: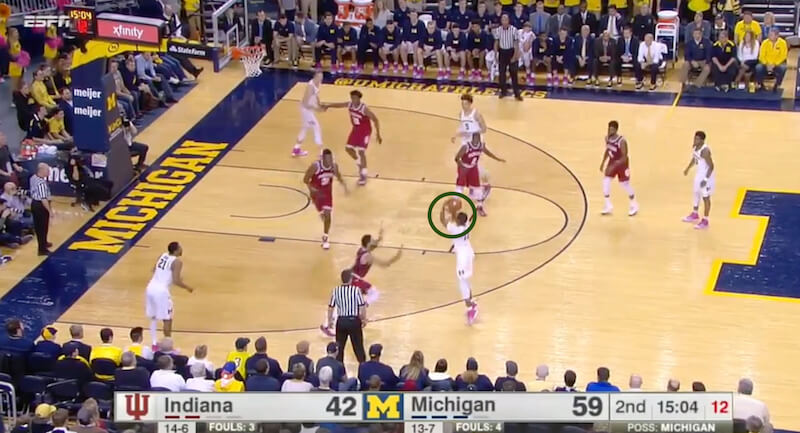 In a game filled with poor defense, this was one of Indiana's worst possessions. It's clear the Hoosiers were out of sorts — was this supposed to be a zone? — after the full-court defense.
Video:
Filed to: Michigan Wolverines