Indiana's defense had its worst performance of the season — and one of the worst performances by a major conference team in league play in the last decade — in its 30-point blowout loss to the Wolverines on Thursday night.
From distance, Michigan was able to hit 11-of-20 because Indiana had trouble defending in transition, overhelped and was confused.
We'll take a look at four 3-pointers from the Wolverines in the latest edition of Film Session:
Juwan Morgan gets his shot blocked: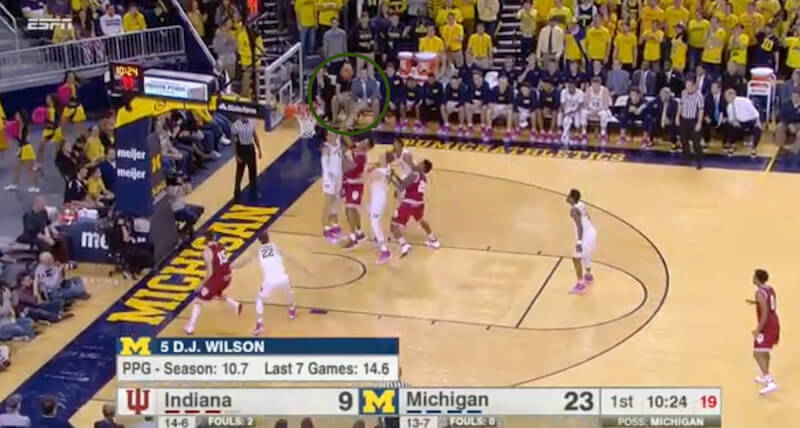 He recovers the ball, but then it's stolen by the Wolverines: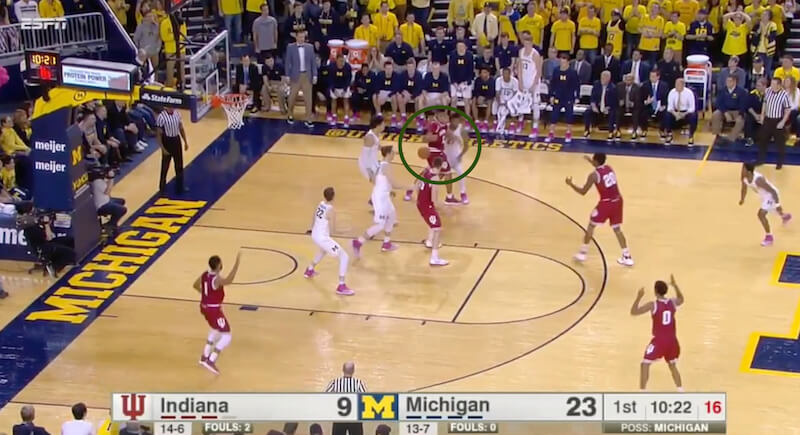 They move it up the court: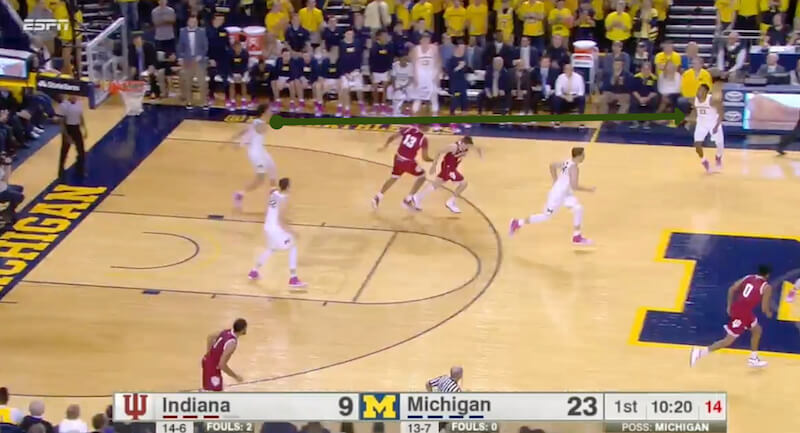 Zak Irvin takes it to the Wolverines' end and fires a pass to Derrick Walton Jr. on the right wing, whom Indiana failed to pick up in transition. Curtis Jones turns around in the paint to give chase as James Blackmon Jr. comes into frame: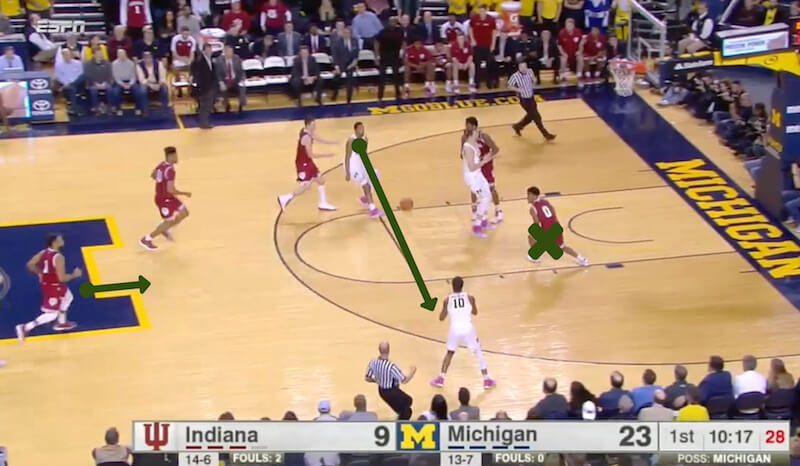 Walton drives in and both Jones and Blackmon Jr. give chase: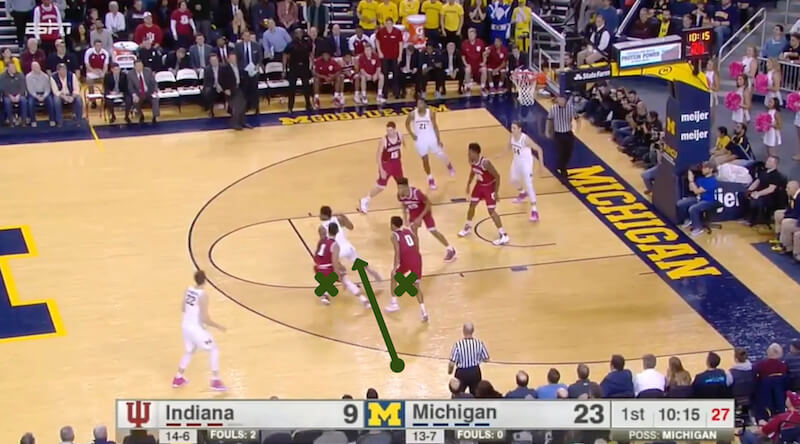 This leaves Duncan Robinson — who is shooting 41.3 percent from distance this season — open back on the right wing. Walton makes the pass: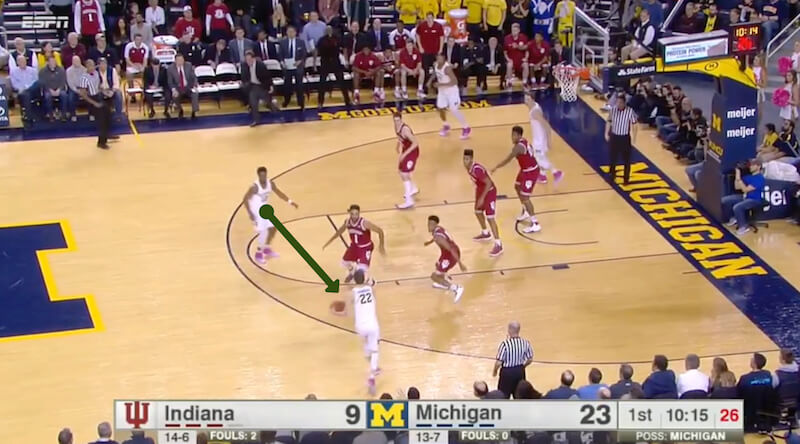 Robinson hits the shot: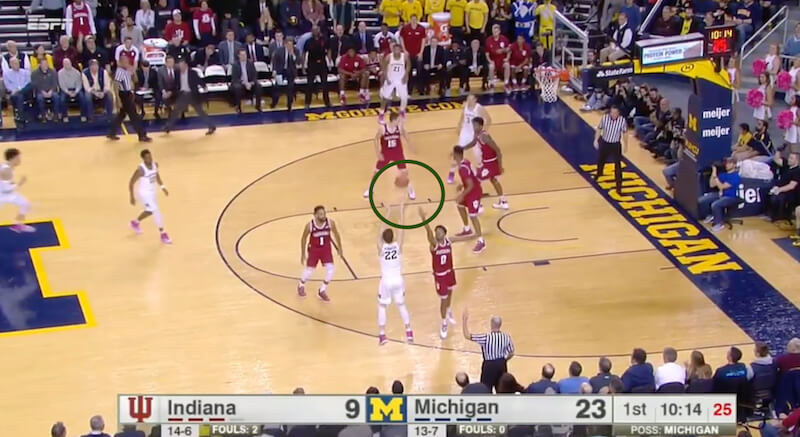 Poor job of finding one man and staying with him in transition by the Hoosier here.
Video:
Filed to: Michigan Wolverines