Film Session: Michigan
With Blackmon Jr. on the ground after not getting a foul call on a missed lay-up attempt, the Wolverines have numbers and are on the move via Irvin again: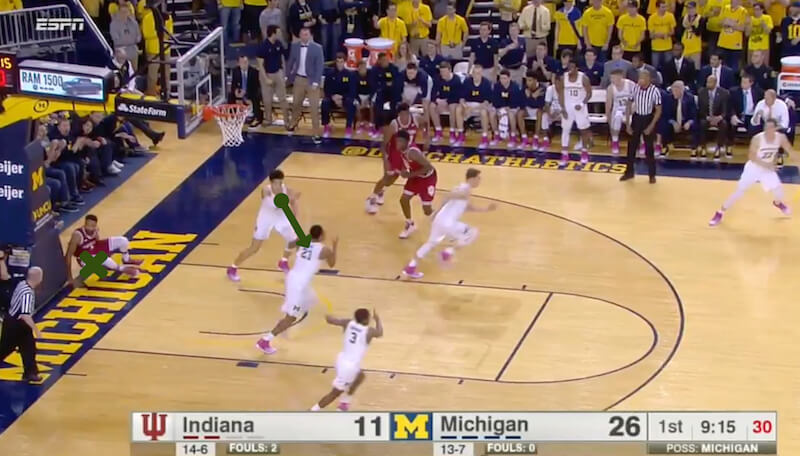 As he brings the ball up the court, Josh Newkirk signals for Robert Johnson to pick up the right wing as he hones in on the ball. But the left wing is open for Robinson: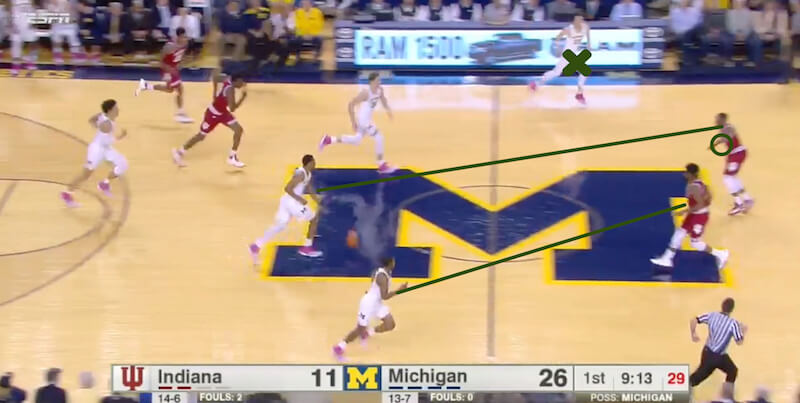 Newkirk realizes this as the pass comes: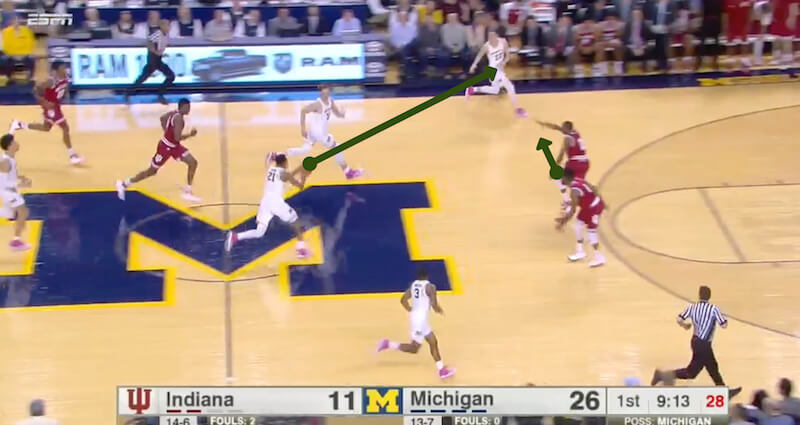 Robinson hits again, this time from the left wing: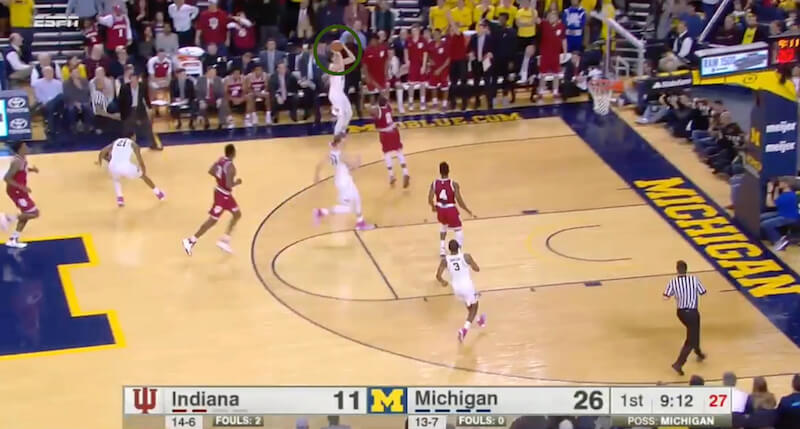 Michigan took a page out of Indiana's playbook with this one. Get an advantage on the secondary break and hit a quick trey.
Video:
Filed to: Michigan Wolverines