Film Session: Penn State
While Zach McRoberts didn't score a point in Indiana's dramatic win over the Nittany Lions on Wednesday night, his presence was felt.
McRoberts made a number of smart, hustle plays on both ends of the court to ensure extra points for the Hoosiers or ward off points for Penn State. In a close game the Hoosiers won at the buzzer, these plays proved enormous.
We'll take a look at four in the latest edition of Film Session:
McRoberts guards the inbounds pass from Josh Reaves to Tony Carr: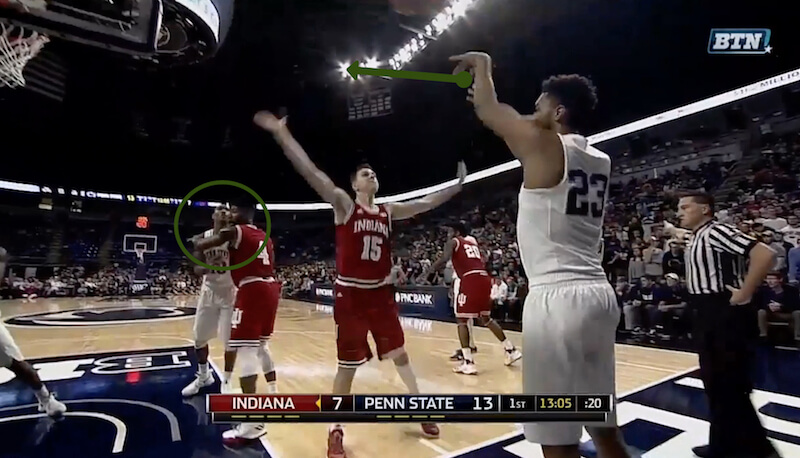 Carr gathers and Robert Johnson is on his back side, giving him space to the bucket. McRoberts has turned to face the action: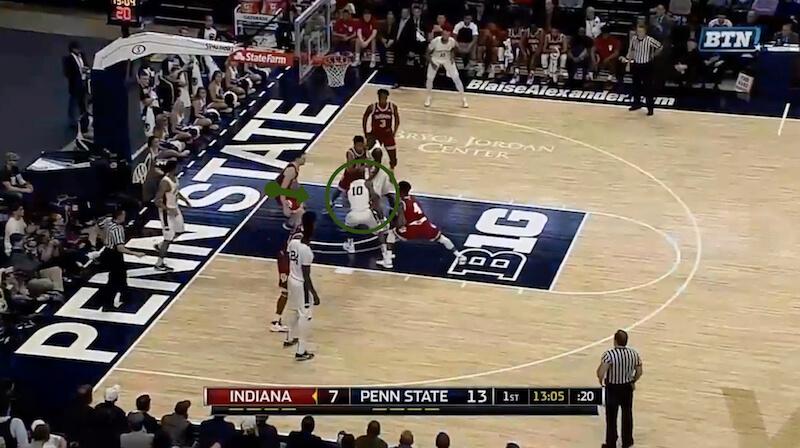 He times Carr's shot perfectly and swats it: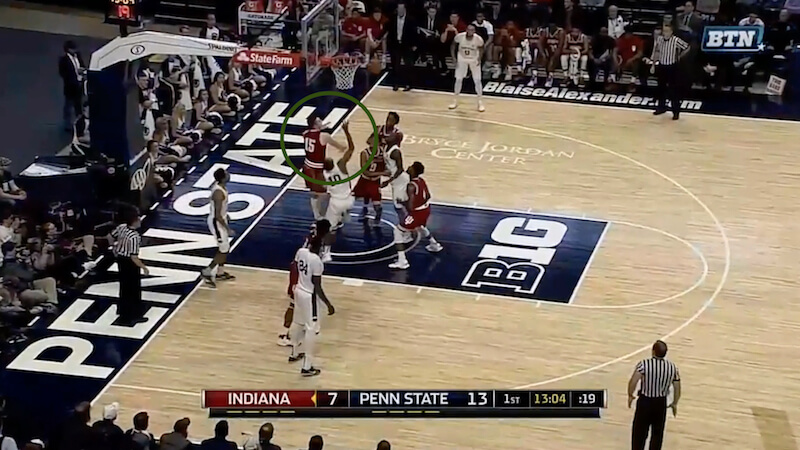 Johnson comes up with the ball off the block: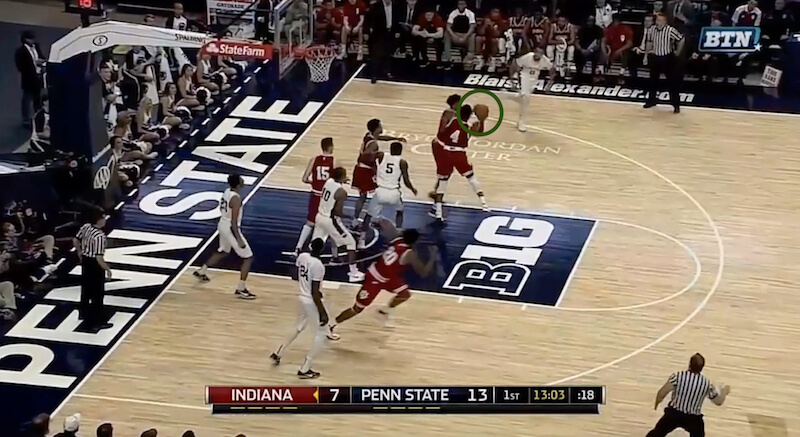 He dribbles down the left side of the court and finds a streaking De'Ron Davis: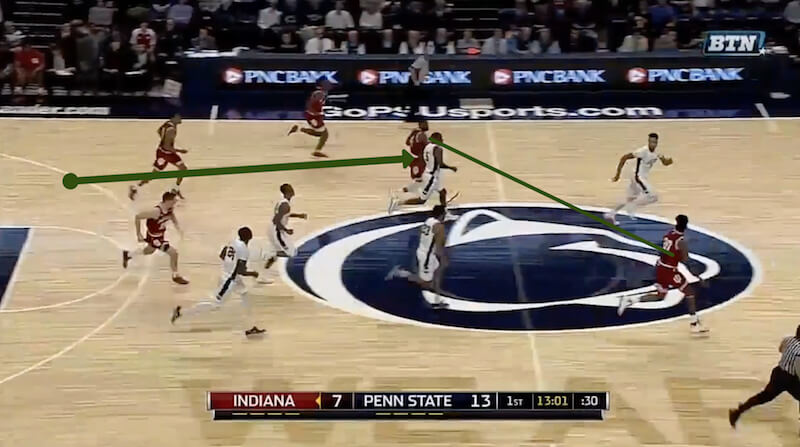 Davis is fouled at the rim and hits one of two at the line: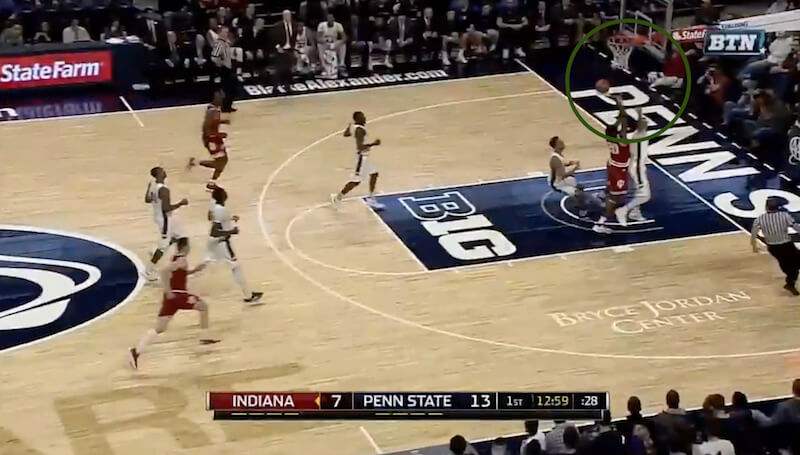 Video:
Filed to: Penn State Nittany Lions, Zach McRoberts