Communication, simplification continue to be focal points for IU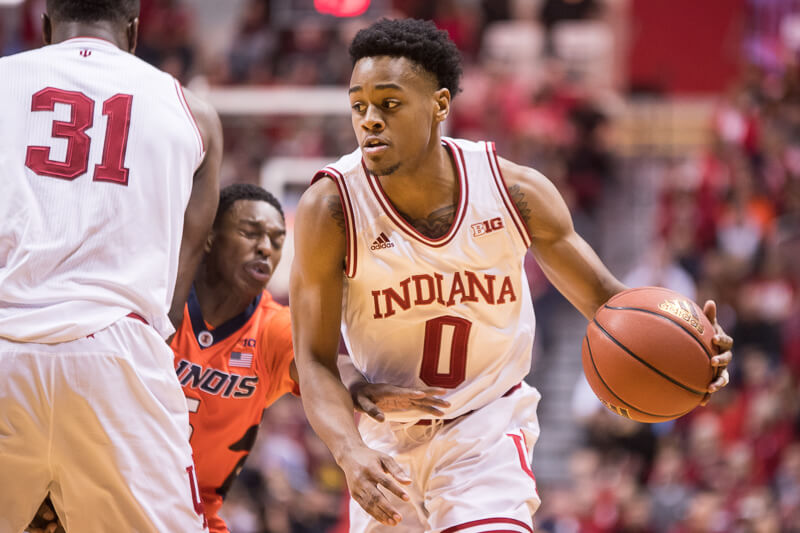 Having lost four of their last five games, Indiana coach Tom Crean continues to harp on the same themes: communication and simplification.
In five of Indiana's six losses on the season, the Hoosiers were in the game in the waning moments but failed to execute down the stretch.
Indiana's struggle in crunch time, Crean says, can be attributed in part to a lack of team communication.
"(Communication) is not a strength with anybody right now," Crean said Saturday. "We've got to continue to work through it. There are responsibilities that certain guys have. That's where some of the urgency needs to come from."
The need for communication on the floor has been stressed throughout the season by both players and coaches, but it's still evident that it's a work in progress.
"Every team is different, but there's gotta be a dynamic of constant communication, through thick and thin, through good and bad," Crean said. "We've got great people. These are great kids, but they're not there yet on how important it is."
For a team full of players that aren't used to being vocal leaders on the court, being able to constantly communicate has been tough to grasp.
"It becomes hard for players to understand until they've been through it awhile, but defense is bullet points; offense is conversations," Crean said. "They're quick conversations. Sometimes they're animated. But they're not monotone. They're just not. We haven't quite grasped that yet."
Keeping it simple
Freshmen guards Devonte Green and Curtis Jones are still becoming acquainted with life in the Big Ten.
Even though both Green and Jones were impressive in stretches during the non-conference slate, neither have managed to find their footing in conference play.
Crean says that the key to the freshmen guards finding success boils down to playing a simplified game.
"The hardest thing for any player, especially a young player, to understand, is how simple you have to keep the game. How much it's about the next pass. How much it's about running the court both ways. How much it's about understanding that your first step matters in so many things, whether it's on the ball defense or cutting. Just getting into the flow."
The two have struggled to stay on the floor for extended stretches, with neither Green nor Jones scoring more than six points or logging more than 13 minutes in any conference game.
Anunoby finding an 'extra gear'
The soft-spoken sophomore has been somewhat of an enigma throughout his time in Bloomington, producing moments of both brilliance and bewilderment.
"There are times (Anunoby) is the guy that averaged five (points) and two (rebounds) a year ago," Crean said. "There are times he's like that. But there is no question he's got another gear. You've seen it. Everybody has seen it."
There is no questioning Anunoby's raw talent. His jaw-dropping athleticism and elite defensive ability have made him potential NBA lottery pick.
But for Indiana to put themselves back in the hunt in the Big Ten, it will be critical for Anunoby to play at that extra gear at a consistent level.
"When you've got that kind of ability, it's our job to keep pushing to find that extra gear and get it out of there more often," Crean said. "I take that very personal with him. I love that kid. We've got to get (that extra gear). It's there."
Filed to: Curtis Jones, Devonte Green, O.G. Anunoby, Tom Crean