Film Session: North Carolina
Indiana's 76-67 win over North Carolina on Wednesday night was highlighted by strong play on both sides of the ball from the Hoosiers.
We'll take a look at a range of key plays from IU in the latest edition of Film Session:
On Indiana's second possession of the game, the Hoosiers go into a little weave action out of the corner. OG Anunoby comes out of the right corner and gets the ball from Robert Johnson: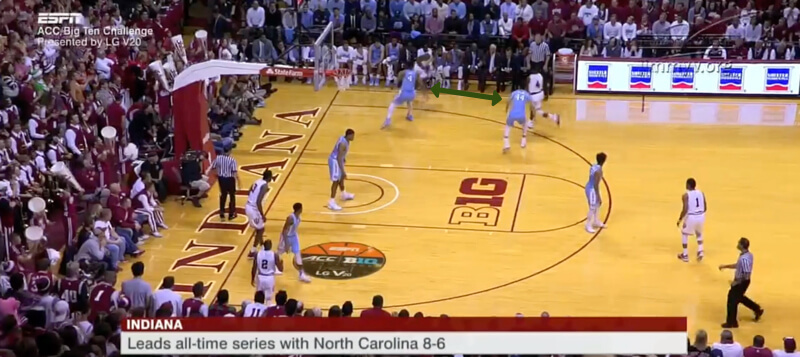 Anunoby takes the ball through the right wing as James Blackmon Jr. comes through off the left wing: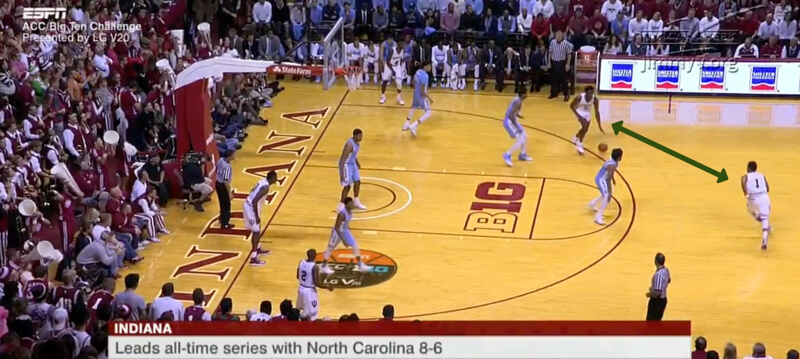 Blackmon Jr. sees space and begins a downhill drive to the rim: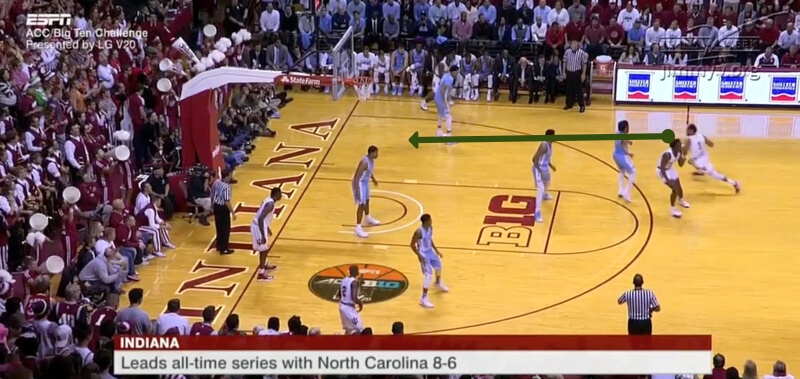 Justin Jackson leaves Johnson to help on Blackmon Jr.'s drive. Johnson sets up on the right wing and Blackmon Jr. finds him with the pass: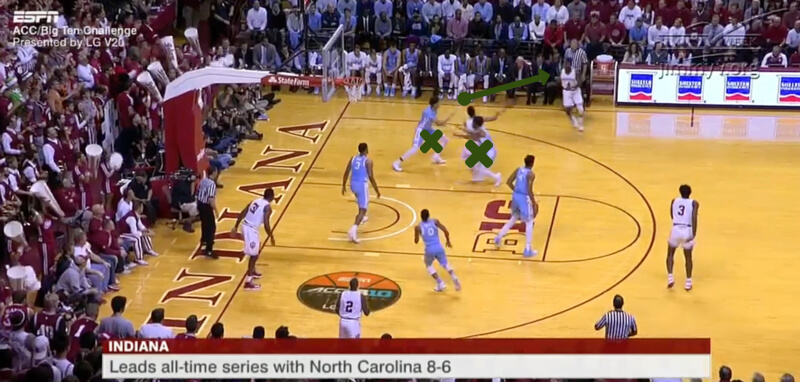 Johnson knocks down the 3-pointer to put Indiana up 5-0: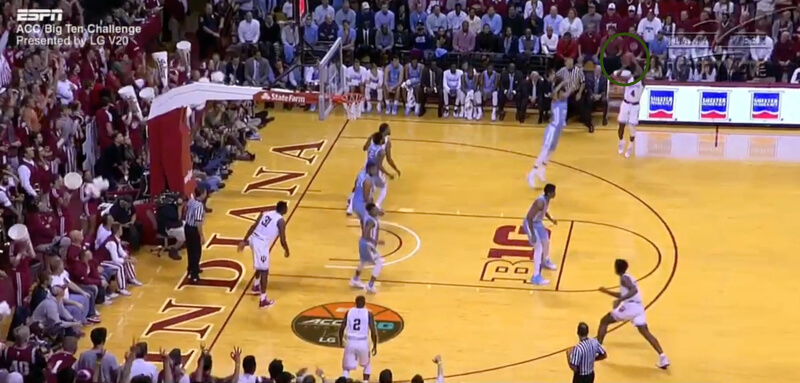 In its previous two outings, Indiana had struggled to get quality looks from distance due to lack of ball movement and not enough dribble penetration. This early possession from the Hoosiers on Wednesday night was a good sign the offense had returned to form and Indiana was ready to rock against the Tar Heels.
Video:
Filed to: Deron Davis, North Carolina Tar Heels, Robert Johnson