Film Session: North Carolina
Off his own free throw miss at the 4:52 mark in the first half, Anunoby tangles up with Joel Berry on the rebound attempt: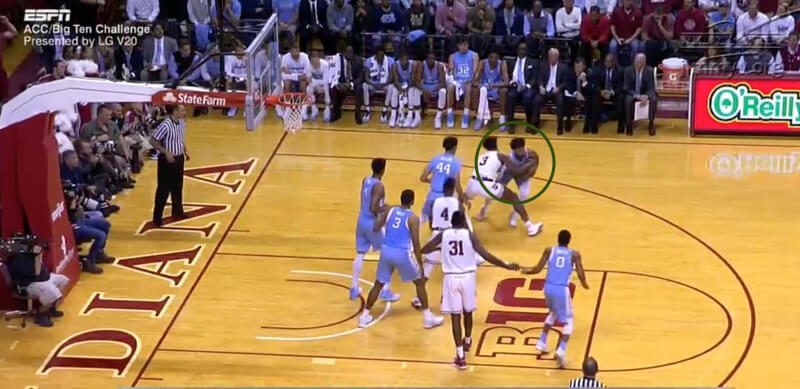 Berry wins the ball and is off to the races. Johnson trails him with Newkirk ahead: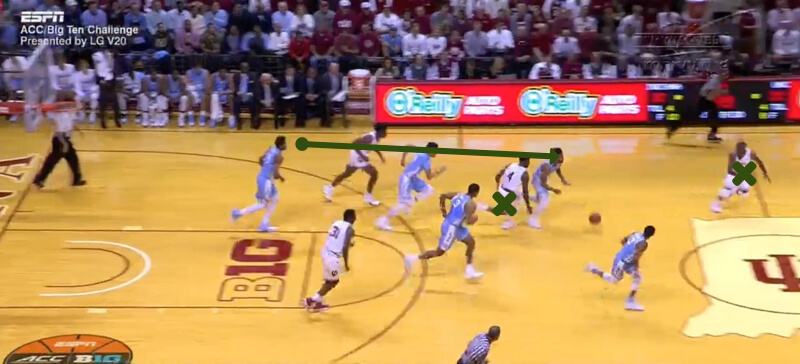 Johnson pokes the ball loose: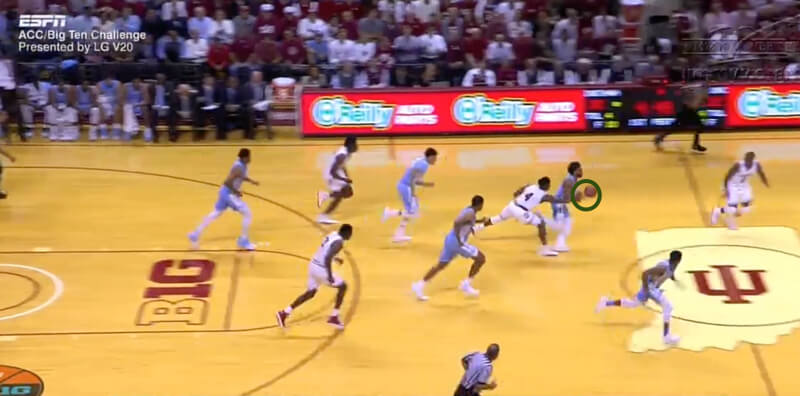 And it lands in Newkirk's hands. IU ball: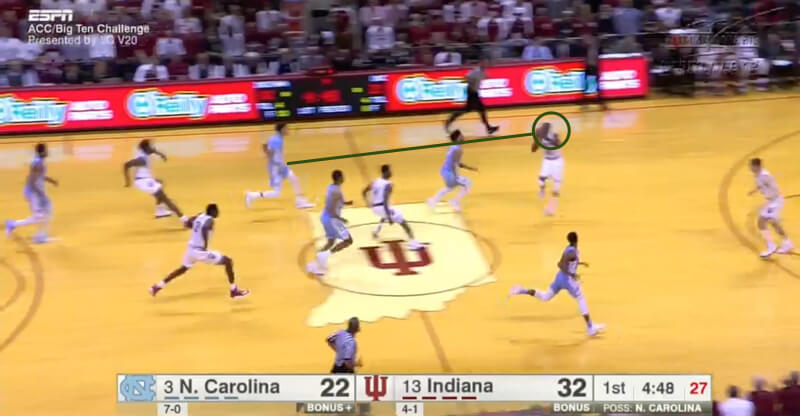 Newkirk reverses the ball back to IU's end and he's got Anunoby open: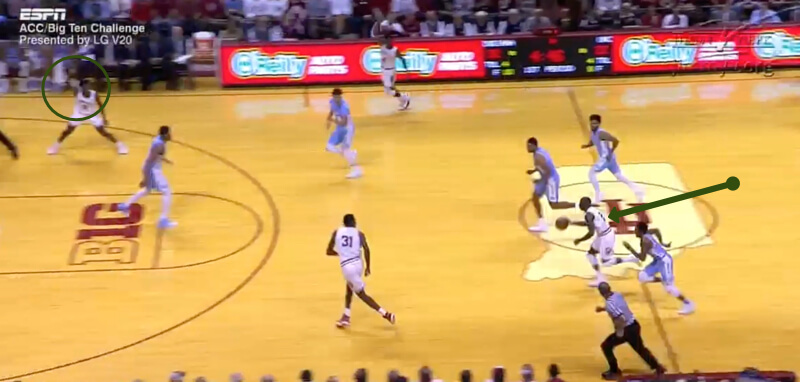 He throws the pass as Anunoby begins his ascent: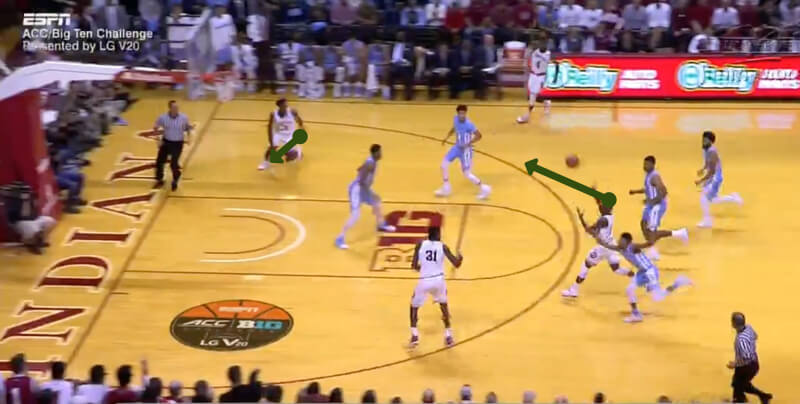 Anunoby slams it home for two points: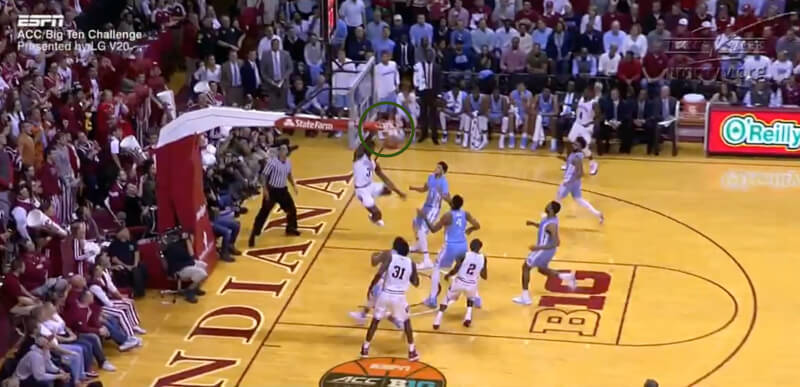 On the other end, Thomas Bryant forces Meeks into a turnover, and the crowd goes wild: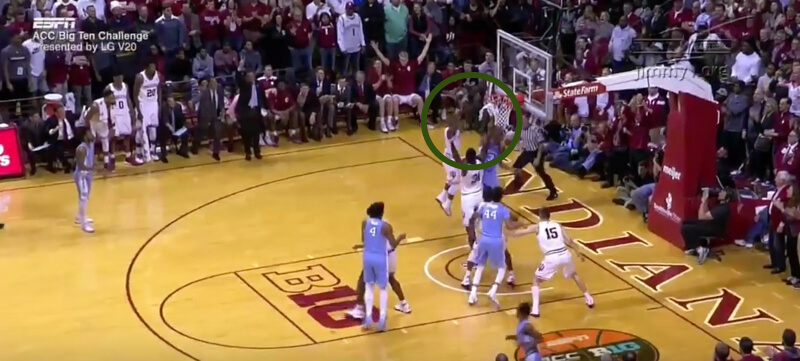 While Anunoby gets the wow factor on what ended up being the highlight of the contest, it was Johnson's transition defense that set this whole play up and turned defense into offense for the Hoosiers.
Video:
Filed to: Deron Davis, North Carolina Tar Heels, Robert Johnson