Film Session: North Carolina
With just over three minutes to go in the second half, Davis posts up Meeks on the left block. Johnson has the ball on the left wing: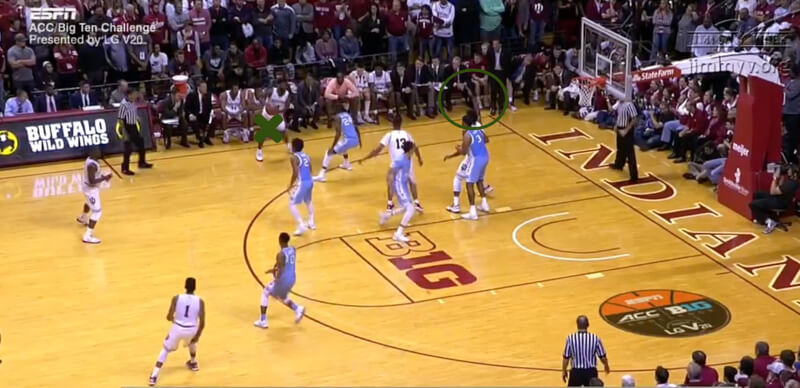 Johnson throws the entry pass and begins to clear to the weak side: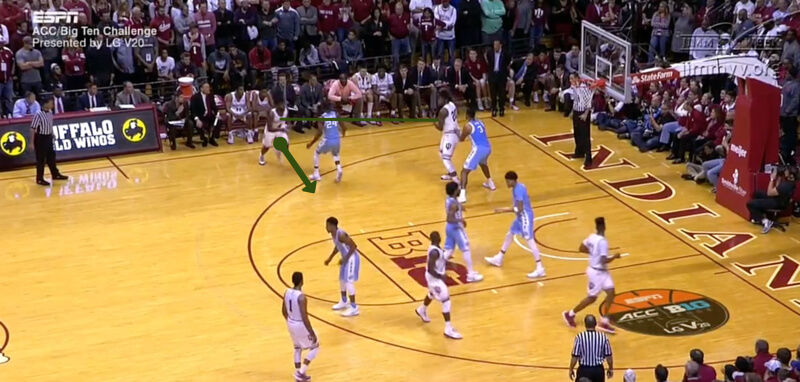 Davis begins to go to work and backs down Meeks: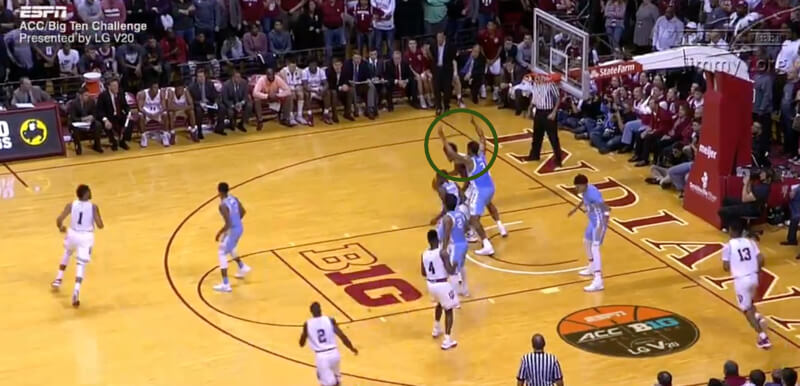 He moves through to the other side of the lane: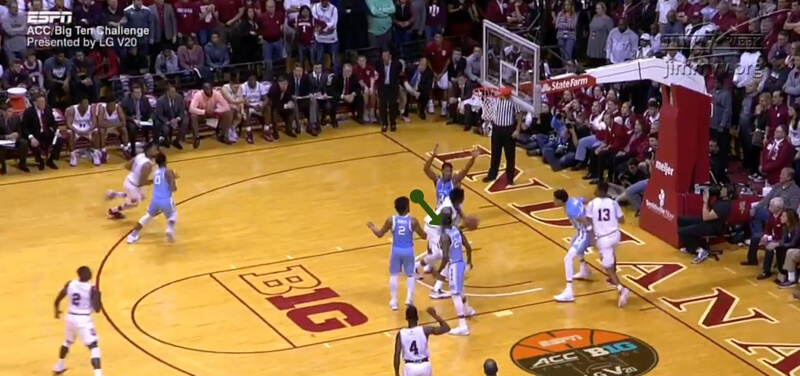 And works it up and over Meeks for the score: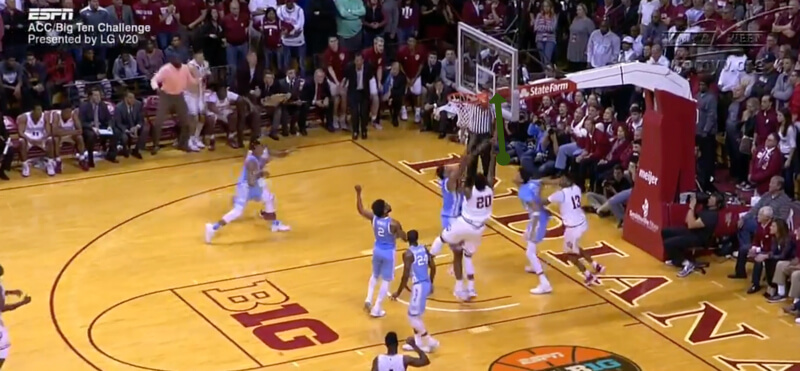 On the ensuing North Carolina possession, Berry makes a move to the rim on Newkirk: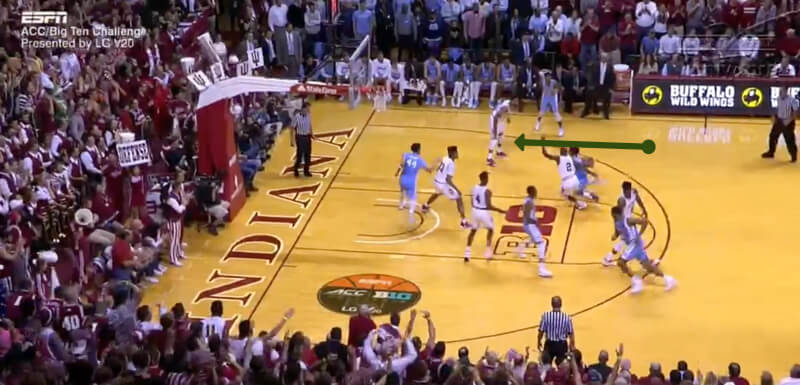 But Newkirk blocks the shot attempt: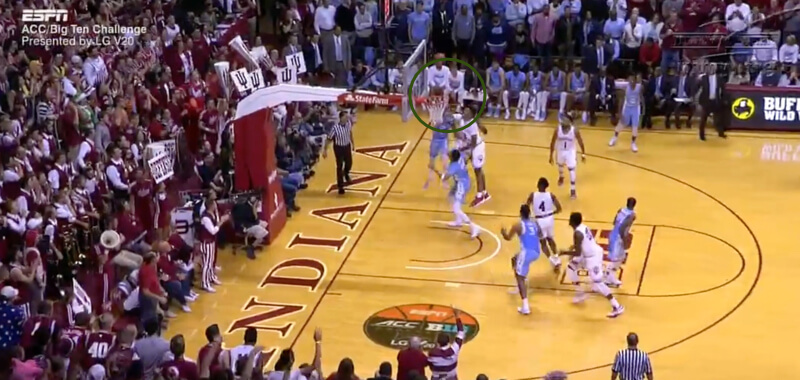 This was a key sequence for the Hoosiers in the final minutes of the contest. Davis' bucket gave them a seven-point lead at 67-60 and after a timeout and inbounds following the Newkirk block, Meeks turned the ball over for the Tar Heels thanks to a Newkirk steal.
The Pitt transfer did great work on Berry all night as he finished just 3-of-13 from the field.
Video:
Filed to: Deron Davis, North Carolina Tar Heels, Robert Johnson