2017 Recruiting: Where things stand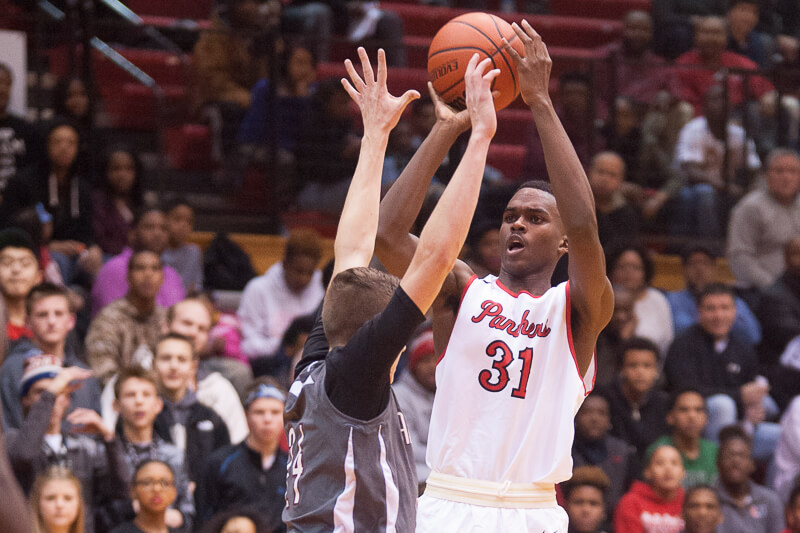 We're less than two months from start of the early signing period and the Indiana coaching staff continues to recruit diligently for the class of 2017.
Our recruiting board is updated several times per week, but here's an even more in-depth look at where things currently stand for the class of 2017:
Backcourt prospects
Indiana's lone commitment thus far in 2017 is Al Durham, who will take his official visit to Bloomington beginning on September 30. That's the same weekend Kris Wilkes will make his official visit.
A huge weekend is coming up in Bloomington as four-star point guard Tremont Waters is set for his official visit to Indiana. Waters has already taken official visits to Georgetown and Kentucky and also has an official visit scheduled to Kansas for next month.
The 5-foot-11 Waters is ranked the No. 37 prospect nationally according to the 247Composite. The interesting thing with Kentucky and Kansas is that neither appears to have Waters as their top point guard target, which should play into Indiana's favor. Kentucky has put a lot of effort into Trae Young and Quade Green while Kansas is pursuing Young and Collin Sexton and will also have Malik Newman, who transferred from Mississippi State, eligible next season. Indiana has a long history with Waters, who told us in the spring that he first heard from the Hoosiers as a seventh grader.
The Hoosiers are also in the final five for David Beatty, a combo guard from the Philadelphia area. The other finalists with Beatty are Connecticut, Georgetown, La Salle and Maryland. Connecticut, however, has already landed a commitment from Makai Ashton-Langford while Maryland is involved with the nation's top point guard, Trevon Duval. Beatty named his finalists in late August, but hasn't formalized any plans for official visits publicly.
Things have been quiet with former Southport guard Paul Scruggs since his transfer to Prolific Prep in California and Xavier appears to remain the heavy favorite to land his commitment. Given that Scruggs hasn't taken an official visit to Bloomington nor has he scheduled one, Indiana looks like a long shot here.
Five-star Hamidou Diallo remains lower down on the 2017 recruiting board, but this recent story from the Hartford Courant mentions UConn, Kentucky, Arizona, Kansas, St. John's and Syracuse as "just some of the schools showing strong interest."
Wing prospects
Indiana's top 2017 target, Kris Wilkes, takes his official visit to UCLA this coming weekend before going to Indiana to close out the month. Wilkes has already taken an official to Illinois and also has official visits scheduled to Xavier and UConn for later in October/early November.
No one has recruited the five-star prospect harder or for a longer period of time than Indiana and even if the Hoosiers haven't been named his leader publicly, they're in the lead pack right now. Visits obviously matter as Wilkes has scheduled each of his allotted five official visits.
The Hoosiers are also firmly in the mix for 2017 Stevenson (Ill.) forward Justin Smith, who took an official visit to Bloomington earlier in the month and also took an official visit to Villanova last weekend. Indiana has a long standing relationship with Smith as he's been on campus for several games and unofficial visits in the past. The belief here is that Indiana wants both Wilkes and Smith in 2017, not just one of them.
Jordan Tucker is another name who has been prominently mentioned with Indiana. The four-star prospect took an unofficial visit last spring. He recently transferred to Wheeler High School in Georgia and hasn't announced a schedule for official visits. The most recent list from Tucker includes Arizona, Duke, Indiana, Louisville, Maryland, Syracuse, USC and Villanova.
Frontcourt prospects
This group seems like the most fluid of the bunch as Indiana has recently offered two prospects in this category in Billy Preston and Clifton Moore.
Preston, who is playing his final prep season at Oak Hill Academy, is the headliner due to his national ranking and is considering a final five of Indiana, Kansas, Maryland, N.C. State and USC. Moore, meanwhile, has flown under the radar nationally and just recently announced a final six of Indiana, Lafayette, Northwestern, Ole Miss, St. Joseph's and Temple. Based on comments from his AAU coach last week, a potential visit to Bloomington would be huge for Moore in terms of getting a better feel for the coaching staff, players and environment. Ole Miss gets a visit from Moore this coming weekend. Even though he's 6-foot-10 and might push 6-foot-11, Moore doesn't want to play the five in college and views himself as a stretch four.
Deng Gak also has Indiana in his list of finalists and he'll begin his official visit schedule this weekend with a trip to Miami (FL). Gak will then see Florida (Oct. 7), Indiana (Oct. 14) and Kansas (Oct. 21). Duke is also in his finalists, but no date has been announced.
Longer shots in this group appear to be Mohamed Bamba, Nick Richards and Brandon Huffman. Bamba took a surprising official visit to Michigan earlier in the month. Duke, Harvard and Kentucky have also been frequently mentioned. Most of the buzz with Richards seems to center around Kentucky as his 247 Crystal Ball is all Wildcats. And Huffman, who plays at Word of God in North Carolina, recently added a scholarship offer from the Tar Heels.
Upcoming official visits
Waters: Sept. 23-25
Wilkes: Sept. 30-Oct. 2
Durham: Sept. 30-Oct. 2
Gak: Oct. 14-16
Previous official visits
Smith: Sept. 9-11
Filed to: 2017 recruiting