Indiana offers 2017 forward Clifton Moore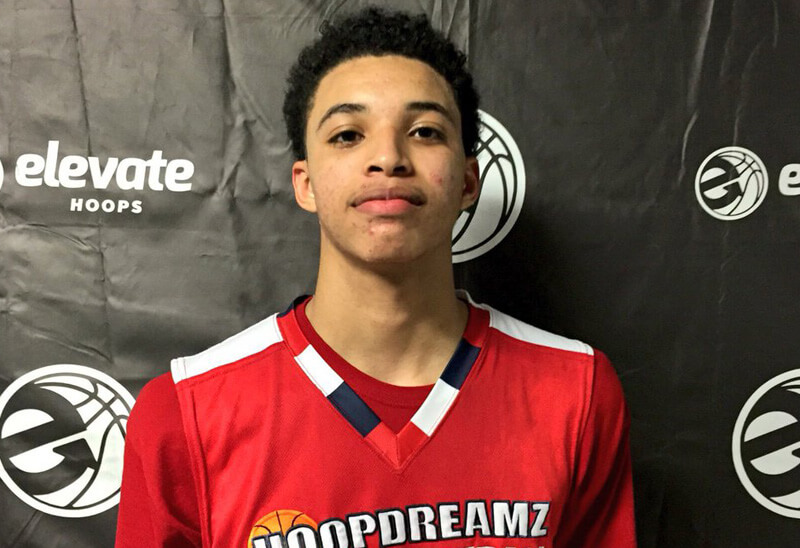 There's a new name to know on the recruiting radar for 2017.
Hatboro-Horsham (Pa.) forward Clifton Moore, who is unranked by the national recruiting services, added a scholarship offer from Indiana last night.
Tom Crean made the trip to Pennsylvania on Thursday to watch Moore in an open gym at his high school and offered the 6-foot-10 prospect.
Moore, who didn't play for a shoe company team this summer, played for Hoopdreamz. He's played with that program since he was 9 years old.
"Indiana saw him in July and kept in contact some," Jonathan Michels of the Hoopdreamz program told Inside the Hall. "Coach Crean came and watched last night and I think kind of realized what he actually is and what he could be down the line."
It might have been perfect timing for the Hoosiers as Moore is planning to trim his list to five schools this weekend.
"He's a 6-foot-10, 6-foot-10 and a half, jump shooting, ball handling, wing," Michels explained. "Probably at that level, he'll have to guard the four spot. He's a perimeter guy that just turned 17 the last week of August. The sky is absolutely the limit for him.
"He's a kid who kind of bloomed late. Everybody tried to steal him, but he's been with us since he was 9 years old. He's a comfort level kind of kid. He didn't want to leave his guys."
Moore, who is the cousin of 2017 IU target Jordan Tucker, has some notable athletes in his family. His mom is the cousin of Julius Peppers. Taylor Ellis-Watson, who ran in the 2016 Olympics in Rio, is also a cousin.
In addition to the recent offer from Indiana, Moore has a long list of suitors. Some of the schools Michels mentioned as being involved are Ole Miss, Temple, St. Joe's, Lafayette, Richmond and Drexel.
Moore, who weighs just 200 pounds, has an official visit scheduled to Ole Miss for next weekend.
"I know he's intrigued by Indiana because it's Indiana," Michels said. "It's a different thing. I just think he's a kid that a lot of the bigger schools have missed."
One of Moore's notable performances of the summer came against Fort Wayne Snider's Malik Williams, a former Indiana target who committed to Louisville.
"He had 20 and 12 against Malik," Michels said. "I think he's better than Malik. That's my personal opinion, but I'm partial."
The next step for Moore after trimming his list will be setting up additional visits. It's possible that one of those trips could be to Bloomington.
"I think he's got to go and know for sure that he's never going to be a five-man," Michels explained. "That's not what he is. He's a different kid, he's a suburban kid, he's an only child. He's a comfort level. To him, it's not necessarily whoever that biggest school is. If he goes and visits Indiana or Ole Miss and it doesn't feel right, he's not going to go. He has to be comfortable with the coach and comfortable in the setting."
Filed to: Clifton Moore