Nation's elite pursue 2017 point guard Tremont Waters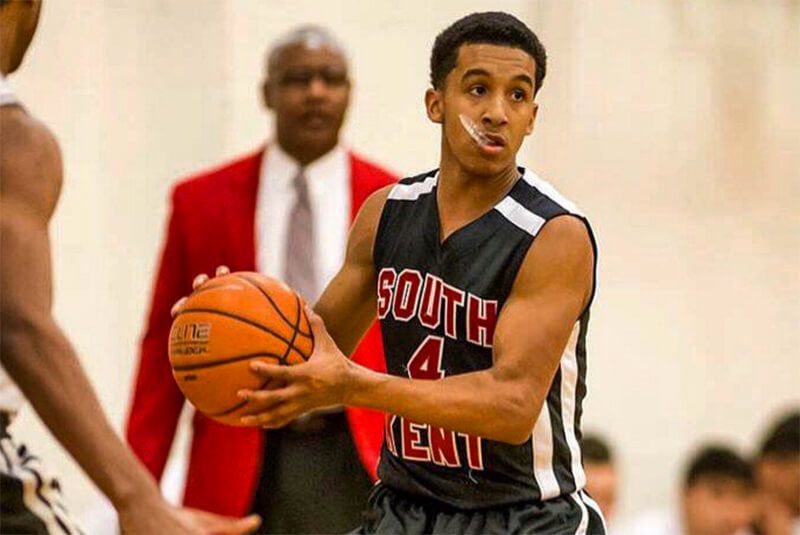 One of the hottest names on the recruiting trail this spring is class of 2017 South Kent (Conn.) point guard Tremont Waters.
The 5-foot-11, 160-pound floor general has added offers in recent weeks from Duke, Kentucky and Kansas. But Waters is content with letting the process play out as his recruitment heats up.
Inside the Hall was at the second Nike Elite Youth Basketball League (EYBL) stop in Westfield recently as Waters talked to reporters about his recruitment.
"I'm not committing to any list right now," he said. "I'm just enjoying the process and letting everything come to me. I'm open to anything."
Indiana has been keeping tabs on Waters for several years now as they first wrote him a letter as a seventh grader. He said the Hoosier pursuit has intensified in recent weeks.
"They did offer. They said that if I went there that I would be just like Yogi Ferrell," Waters said. "I would go in and run the show like he does. They keep comparing me to him. After me watching him, I think I play just like him."
As a junior at South Kent, Waters averaged close to 25 points, eight assists and five steals per game.
So far this spring on the EYBL circuit with Expressions Elite, he's averaging 14 points, 4.9 assists and 4.3 rebounds in 29 minutes per game. At 4-3, Expressions Elite has work to do over the next two EYBL sessions to solidify a berth in July's Peach Jam.
Teaming with another IU target – 2017 big man Nick Richards – has been beneficial for Waters as he continues to hone his point guard skills.
"It makes my job easier," he explained. "I don't have to shoot over 7-footers. I can drop it off to him for a dunk. It makes me look good."
As for his game, Waters, who is ranked the No. 48 prospect in the 247Composite, said he'll continue to focus on the things that got him to this point.
"Just becoming an elite guard — I can score the basketball," he said. "Everyone says my shot is terrific. I have to keep working on it, though. Running the team. Defensively, I'm a pest on defense. That's why they (the schools) keep coming."
Filed to: Tremont Waters