What to watch for: July evaluation period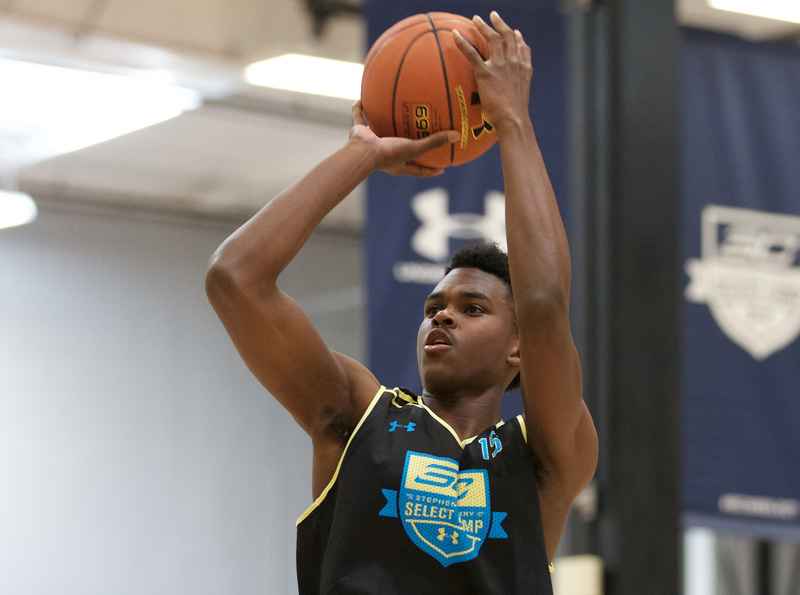 The first of three five-day July evaluation periods begins Wednesday at 5 p.m. and Inside the Hall takes you through five things we'll be watching for as college coaches hit the trail to evaluate prospects:
· In-state class of 2017 prospects: It's no secret that the class of 2017 is talent rich in Indiana. There are four prospects from Indiana in the top 34 of the latest 247Composite rankings in Kris Wilkes, Jaren Jackson, Paul Scruggs and Malik Williams. Indiana has offered a scholarship to all four, but Wilkes, Scruggs and Williams seem to be the three that the program is really targeting. Wilkes and Scruggs will start out July in the Under Armour All-American Camp in Charlotte while Williams will be in Philadelphia with his Fort Wayne-based Legit Basketball program. Jackson, meanwhile, will be in the EYBL Finals at the Peach Jam in North Augusta, South Carolina. Indiana has scouted each of these players for years, but will be looking to solidify their presence in their recruitments this month.
· Who are the top 2017 priorities? Our recruiting board attempts to shed light on who Indiana is targeting for the 2017 class, but it is inevitable that the board will be shifted by the end of the month. Some names will fall off, others will rise and new names should emerge. In 2013, July was the first month we really heard about Robert Johnson. And in 2014, OG Anunoby came from off the radar to emerge as a target. Many prospects have already stated that they will be trimming their lists at the end of the month. Which players will keep Indiana in the running? And perhaps even more importantly, which players will Indiana bring to campus in the fall for official visits? We'll begin to get the answers to those questions this month.
· Will Indiana's lone 2017 commit have a strong July? Indiana's only committed player in the class of 2017 – Al Durham – had an up-and-down spring on the EYBL circuit with Southern Stampede. Durham had several games where he scored plenty of points and filled the stat sheet in other ways, but also struggled to shoot with efficiency. Will Durham close out his grassroots career with a strong July?
· The 2017 point guard situation: From a positional standpoint, point guard is probably Indiana's biggest need in the 2017 class. The Hoosiers are involved with several point guards, including Scruggs, Tremont Waters, Matt Coleman, Nick Weatherspoon and David Beatty. Scruggs seems like the most realistic fit given his proximity and the fact he's been recruited for several years, but Indiana also seems to be in great shape with the other four names. Weatherspoon and Beatty both have Indiana on their trimmed down lists that were recently announced while Waters spoke favorably about the program in an interview in the spring as did Coleman.
· Can the Hoosiers reel in another 5-star big man? Thomas Bryant will probably head to the NBA after the upcoming season and while Indiana should have other reinforcements remaining on the roster, grabbing an elite big man in 2017 would be a major coup. So, who are the options? Mohamed Bamba and Nick Richards are two players that Indiana has recruited diligently, but neither has visited campus to this point. Emerging from July on the list for both players with a chance to secure an official visit would be an encouraging development. Indiana's track record with 5-star big men has been excellent dating back to Cody Zeller and Noah Vonleh, so there's plenty for the staff to sell.
(Photo credit: Kelly Kline/Under Armour)
Filed to: July evaluation period