Q & A: Elite 2017 point guard Matt Coleman talks Indiana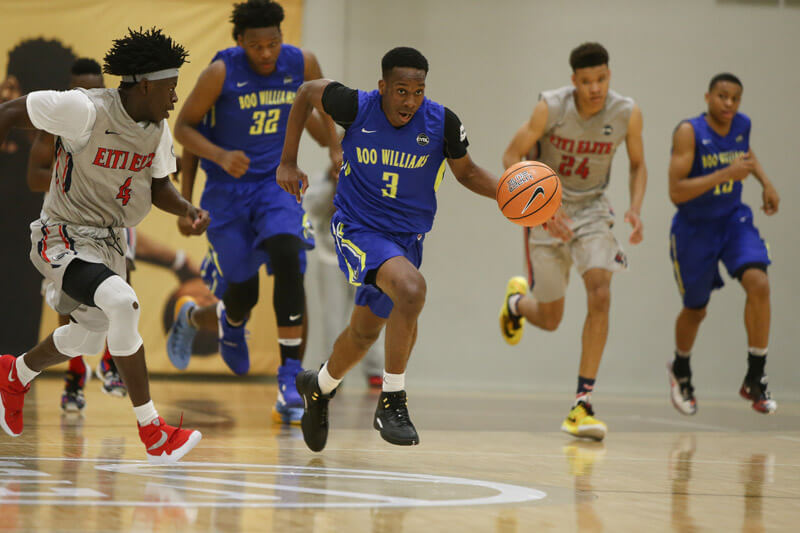 Class of 2017 Oak Hill Academy (Va.) and Boo Williams point guard Matt Coleman is one of the best in the country at his position.
Ranked the No. 32 prospect nationally according to the 247Composite, Coleman continues to add offers and interest. Through seven games on Nike's Elite Youth Basketball League (EYBL) circuit this spring, Coleman is averaging 13.7 points, 3.4 rebounds and 3.1 assists per game. He's shooting 52.9 percent from the field.
Inside the Hall sat down with Coleman on Saturday morning during the second EYBL session in Westfield for an update on his recruitment and much more. Our full Q & A is available below:
How much have you been hearing from Indiana recently? Have they kept up with you recruiting wise?
"Yes, they have. As a matter of fact, I got a text before we came out here from coach (Tim) Buckley saying 'I'm looking forward to seeing you play and I want you to know we're still interested in you and love your game and want you to come in and run the show.'"
Which schools, as you go into your senior year, are making you a priority?
"On a daily basis, who I hear from are Arizona, Texas, Virginia, Ohio State, Florida, Indiana, Seton Hall and N.C. State. Those I hear from on a daily basis. Every day I get a text."
What stood out to you watching Indiana play this past season and the year that they had?
"They had a really good season. Started out 7-0 in conference play. They ended up winning the conference championship. Made a good run in the (NCAA) tournament. Yogi (Ferrell) ran the show, got others involved and he was able to get the job done with putting the ball in the basket. He was their guy and he had help with Troy Williams, (James) Blackmon and those guys. Plus the freshman, Thomas Bryant. They had a really good year."
In terms of your game, where do you feel like you've made the most progress recently?
"Being more aggressive and being able to take a bump. I've been getting a little bit stronger and I'm shooting the ball with more confidence knowing that when I shoot, it's going to go in."
What's going to be your process for narrowing down a list?
"Let the summer play out. Let my four (EYBL) sessions go by. And then cut my list right after Peach Jam (in July). I know most of our seniors at Oak Hill, they made their college decisions right before the season started in October or November. So I look forward to taking my visits during that time and commit before the season starts so I can focus on my senior year."
Do you want to take all of your official visits?
"Yeah, I do."
Is Indiana a school you'd like to visit?
"I do want to visit. I haven't been there and haven't seen the campus, but I hear great things. They say it's a college town. So everything is based on and surrounded by the university."
(Photo credit: Jon Lopez/Nike)
Filed to: Matt Coleman