Film Session: Wisconsin
Freshman OG Anunoby was strong on both sides of the ball in Indiana's win against Wisconsin on Tuesday night. He matched a career-high with 11 points and played strong defense against Nigel Hayes.
We'll take a look at his performance in the latest edition of Film Session:
Upon entering the game for the first time, Anunoby is tasked with guarding Hayes. As Ethan Happ rotates the ball to the left wing, Alex Illikainen sets a screen for Hayes and he cuts to the left block: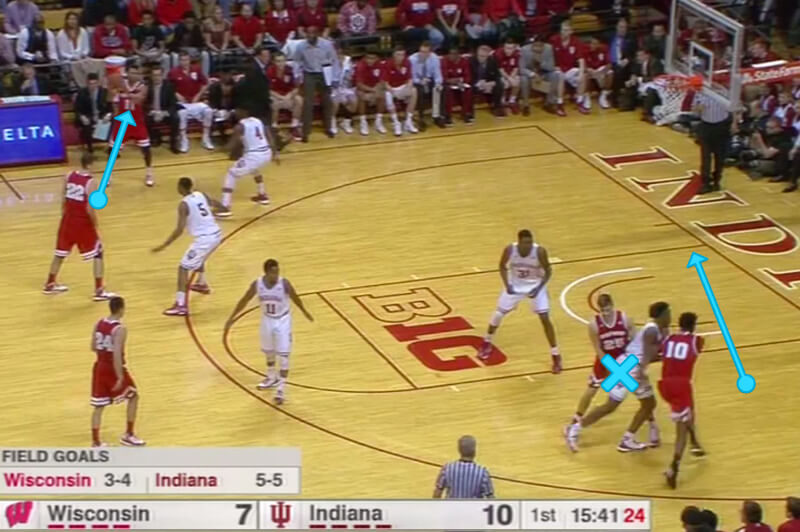 Anunoby and Hayes tangle up a bit and the freshman hits the deck as the pass is about to come from Jordan Hill: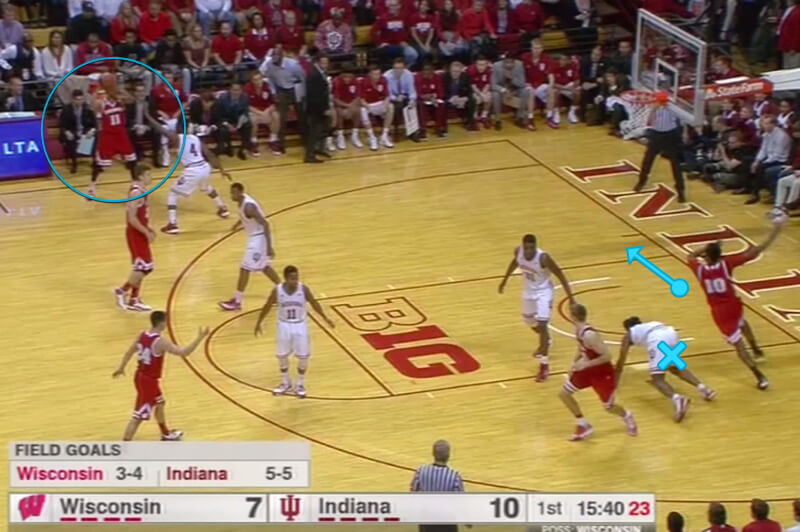 But Anunoby is able to pop up immediately and meets Hayes on the left block and gets a body on him: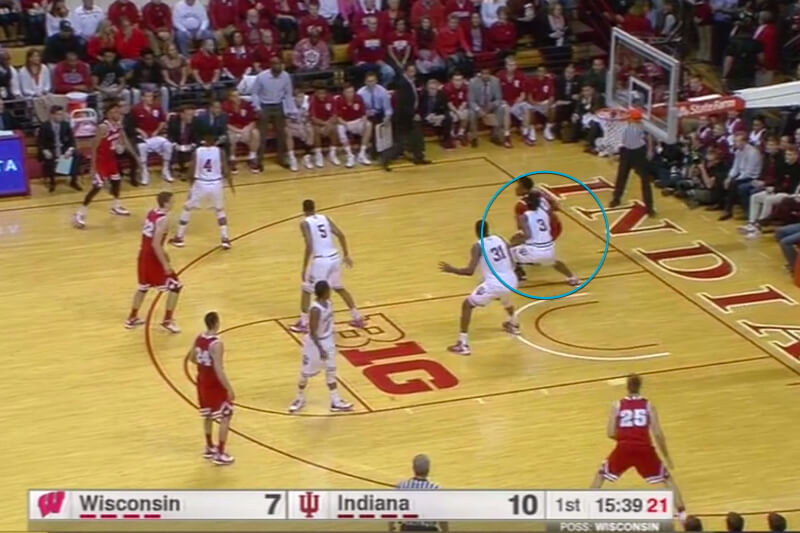 Hayes turns in towards the paint: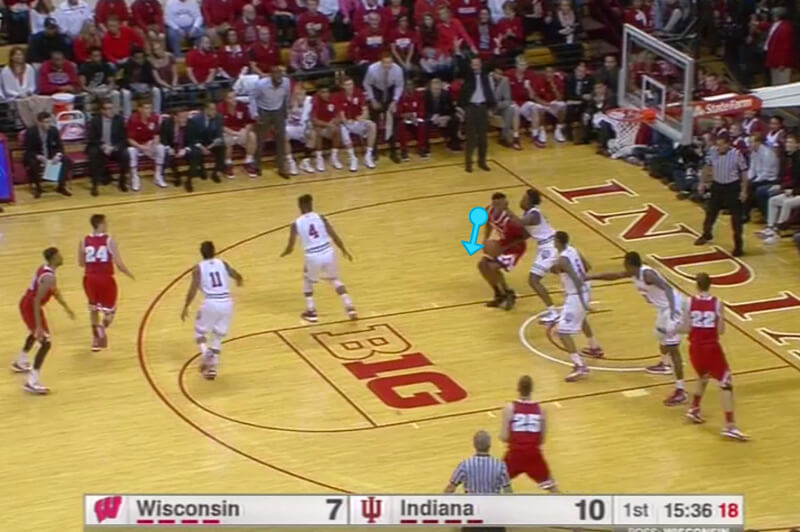 But he ends up spinning back to his left. Anunoby is not fooled. He uses his length to block the shot: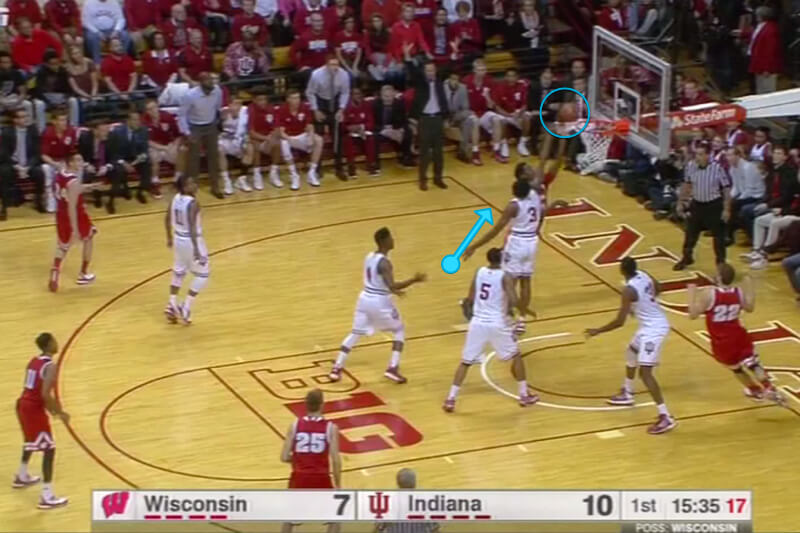 Nice recovery from Anunoby after his fall to challenge Hayes on the block.
Video:
Filed to: OG Anunoby, Wisconsin Badgers