Film Session: Nebraska
While Indiana's second half comeback against Notre Dame impressed, I'd argue that in a true road environment where it played strong on both sides of the ball the entire 20 minutes — and not just the final five — that its best second half of the season was Saturday in Pinnacle Bank Arena.
Indiana strung together defensive stops (allowing just .83 points per possession in the second half) and got scores on the other end to push the lead out against the Cornhuskers on its way to a 10-point victory.
We'll take a look at five such sequences of stops and scores in the latest edition of Film Session:
With just five seconds left on the shot clock, the Hoosiers force the Cornhuskers into a contested long 2. Thomas Bryant has a hand up on Michael Jacobson's attempt: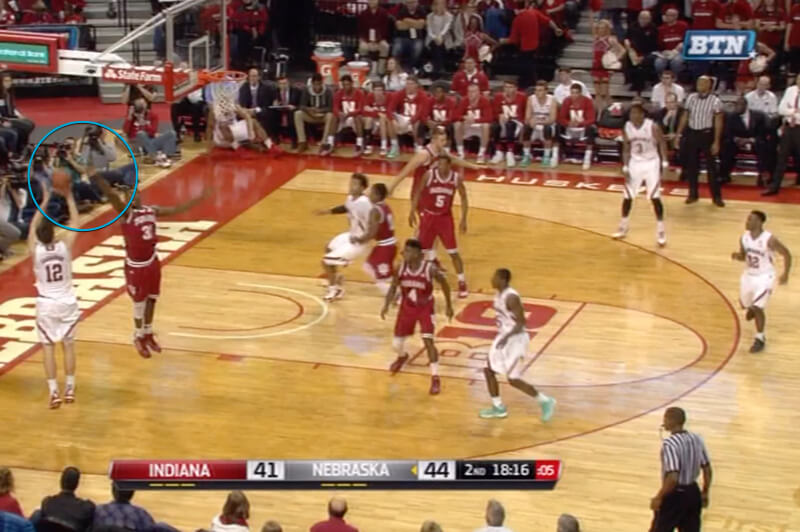 On the other end, the Hoosiers don't get an early look. So Tom Crean signals for Troy Williams to set up on the left side of the floor: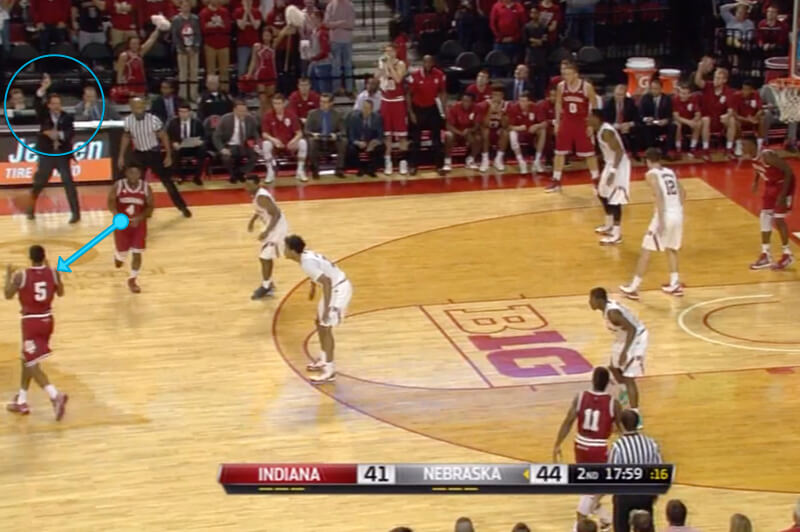 Bryant sets a ball screen for Williams and he heads to the paint: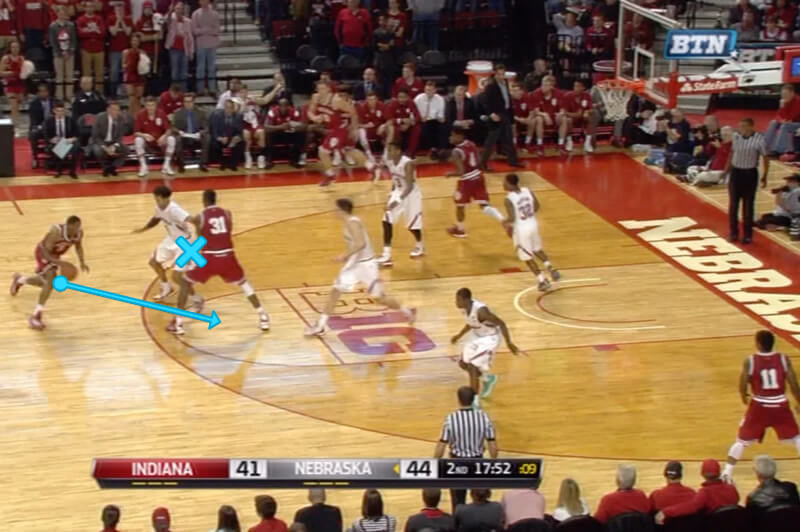 Williams is stopped in his tracks by Jacobson. Glynn Watson Jr. has shaded over from Yogi Ferrell in the corner to bring potential help: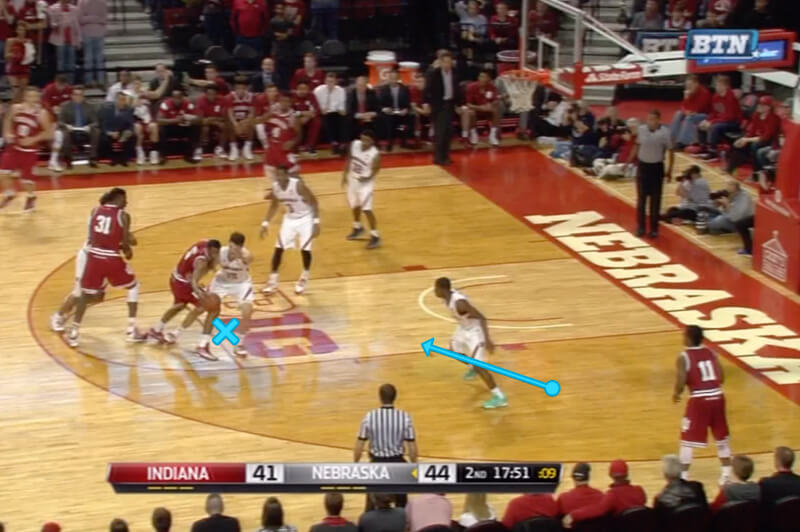 Instead of forcing the issue, Williams takes what the defense gives him — which is a pass to an open Ferrell. Ferrell has space on the baseline to the hoop and takes it: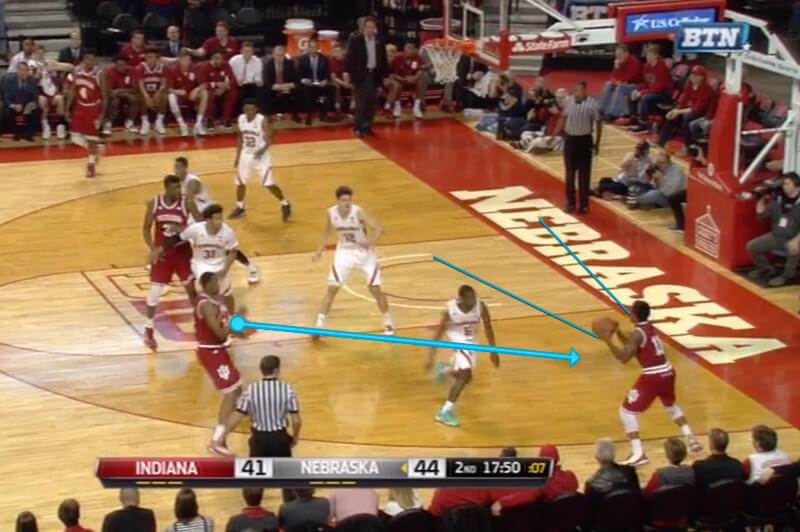 Jacobson comes over to stop the ball, which leaves Bryant open. Ferrell makes the pass: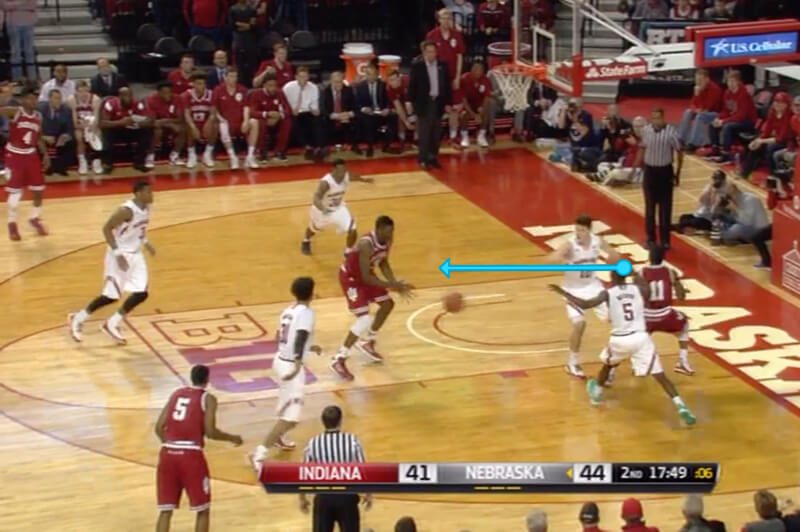 And Bryant slams it home: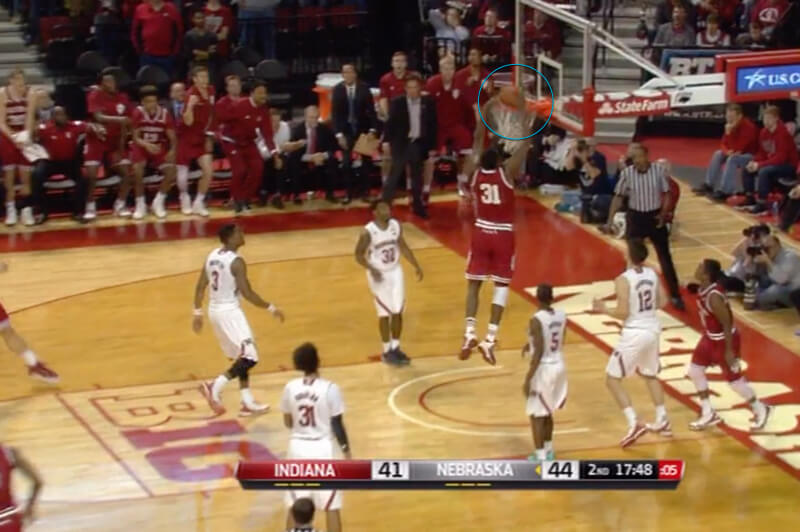 While Bryant got a number of looks by simple passes into the post, this play shows he also got good looks based on ball movement and spacing from his teammates.
Video:
Filed to: Nebraska Cornhuskers