2015-2016 ITH Season Preview: Nebraska Cornhuskers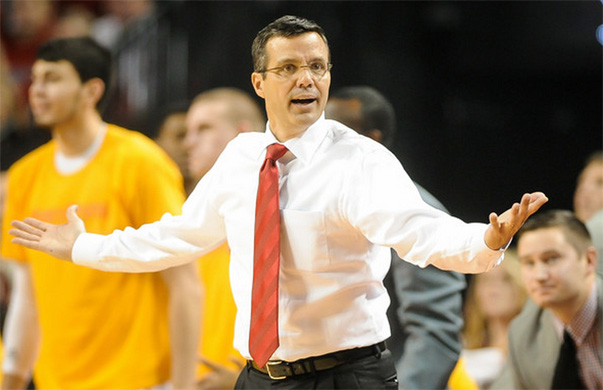 With the start of college basketball season on the horizon, we'll be taking a long look at the conference at large as well as Indiana's roster over the next month. Today, we continue our look at the Big Ten with the Nebraska Cornhuskers.
After the 2013-2014 season, things were swinging upward in Lincoln. Coach Tim Miles had led the Nebraska program, affectionately known by fans as Nebrasketball, to its first NCAA Tournament since 1998. The Huskers also had their leader Terran Petteway back for the 2014-2015 campaign.
However, things didn't go according to plan last season after Nebraska started out ranked No. 21 in the Associated Press Poll. The Huskers finished 13-18 overall, 5-13 in Big Ten play and lost their last nine games.
This season Nebraska will be without Petteway, who left early for the NBA, but was not drafted. He led the team in scoring at 18.2 points per game, assists at 2.8 per game and rebounding at 4.9 per game.
Nebraska is also losing starters Walter Pitchford (attempting career in Europe) and David Rivers (graduation) and sixth man Tarin Smith (transferred to Duquesne). Bench players Moses Abraham and Leslee Smith, who both provided size and experience inside, also graduated.
With so much roster turnover, Nebraska will count heavily on young players and transfers. Andrew White (Kansas transfer), Barkari Evelyn, Ed Morrow, Glynn Watson (247Composite top 100), Jack McVeigh and Michael Jacobson will all be new to the program.
Watson and Morrow will both have a shot to start, at point guard and forward respectively. Morrow is the highest ranked recruit (No. 52) Nebraska has signed in almost 20 years, according to ESPN's rankings. White should also contribute immediately on the wing and was a former top 50 recruit.
If there's one certainty on Nebraska's roster, it's senior Shavon Shields. He was second on the team in scoring last season at 15.4 points per game and second in rebounding at six per game. He was in the top 15 on Inside the Hall's rankings of the top 25 players in the Big Ten this season.
Guard Benny Parker is the other returning starter for Miles. The senior floor leader averaged 4.2 points last season.
The biggest challenge this season for the Cornhuskers will be their lack of depth up front following the departures of Pitchford, Smith and Abraham. Only one player is taller than 6-foot-8 and that is 6-foot-10 Jake Hammond who played sparingly a year ago.
Luckily for Cornhusker fans, Incarnate Word is not on the schedule this season, but the team will have several games before Big Ten play to get a better idea of where it stands. Nebraska travels to Villanova for its second game of the season and also faces Cincinnati and Miami (FL) at Pinnacle Bank Arena.
Bottom Line: Nebraska loses a lot of talent, but is also bringing in a decent amount. The Cornhuskers won't compete for a Big Ten title, but might have the ability to post an upset here and there, particularly at home. Getting to .500 should be viewed as a successful season in Lincoln.
Quotable: "We have to be creative with how we defend in the post so we don't get guys in foul trouble. I think we'll be OK rebounding. I'm not as worried about rebounding as I am just fouling in the post. Defensively, I'm worried about rim protecting. Can we be long enough at the rim? I just think if you run your stuff, keep the ball moving, keep people moving, drive close outs — doesn't matter if they're in man or in zone, you're going to run good offense if you move the ball, move people and attack when you can," Coach Tim Miles said to the Journal Star in August.
Previously: Rutgers, Penn State, Northwestern
(Photo credit: Eric Francis/Getty Images North America)
Filed to: 2015-2016 Big Ten preview, Nebraska Cornhuskers