Film Session: Purdue
In IU's 67-63 loss to the Boilermakers on Thursday evening, A.J. Hammons was a force on both ends of the court. He disrupted Indiana's shots at the rim and racked up 20 points on 8-of-9 shooting from the floor.
We'll take a look at the Hammons effect in the latest edition of Film Session:
Stanford Robinson has Hammons on the left wing. Not a 3-point shooter, Hammons doesn't come out all the way to guard him: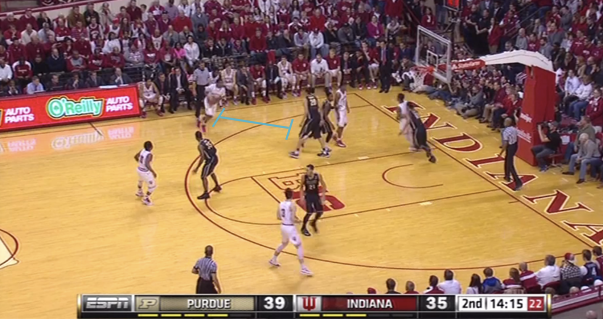 Robinson opts for the drive and gets into the lane with Hammons close: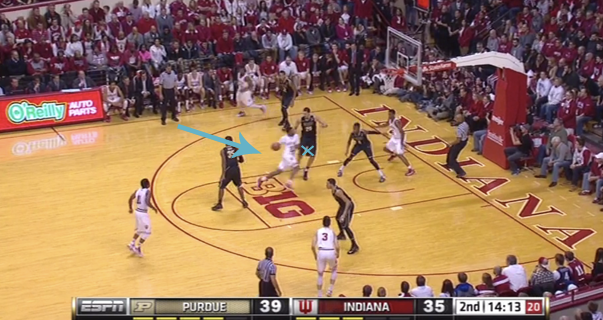 Robinson tries a lay-up attempt, but Hammons erases the shot with authority: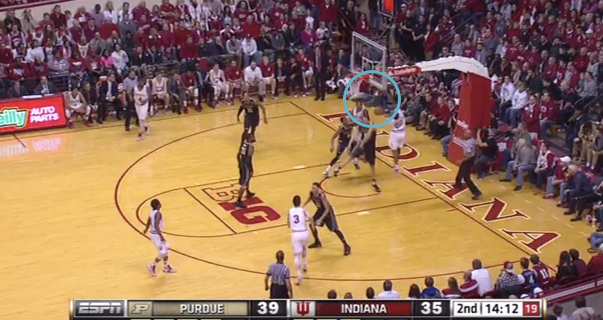 The ball comes out to the right wing and Max Hoetzel recovers it. He passes it to Robinson: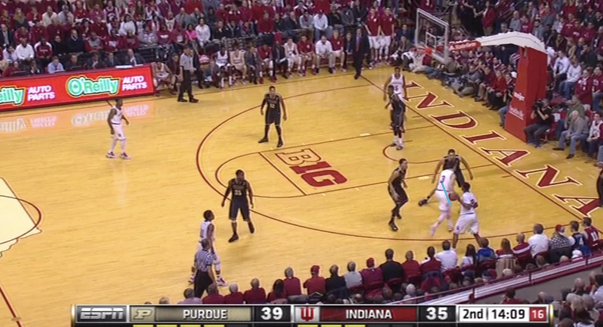 Robinson again drives into the paint and passes out to Robert Johnson: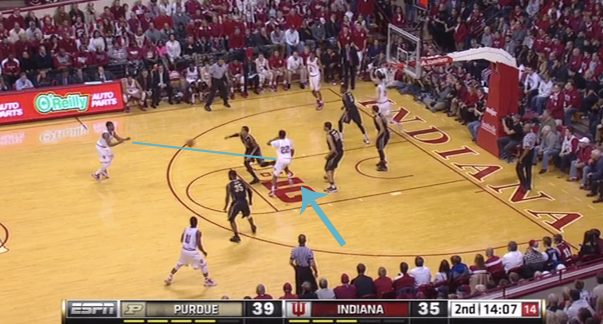 He's covered up from launching the 3-point attempt, but on a fake left creates room for himself right: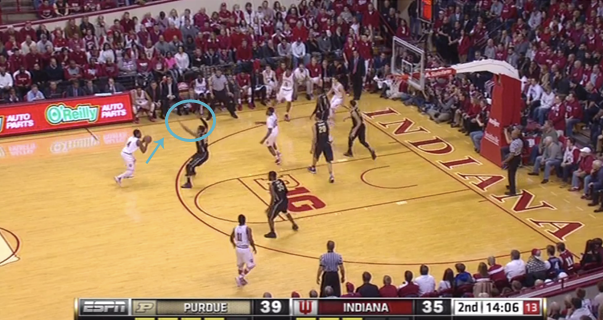 Johnson is into the lane and here's Hammons again. To avoid a shot block, Johnson tries a scoop shot: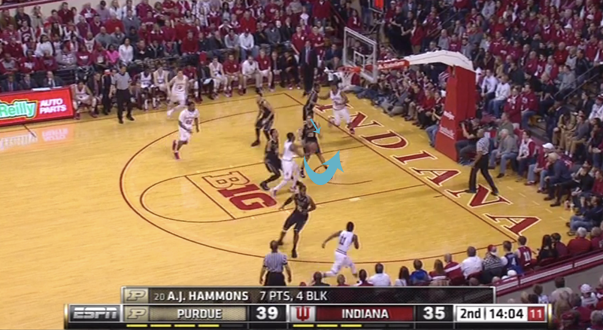 It's so far out of his comfort zone on the drive that it hits the very top of the backboard and draws no rim whatsoever: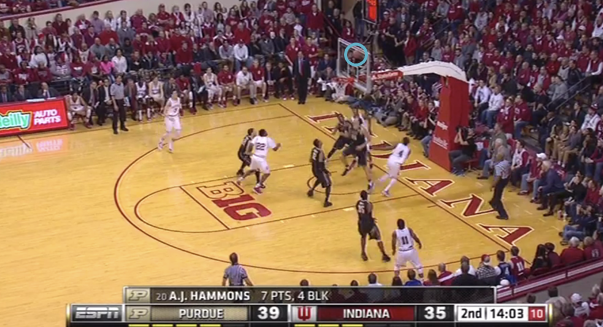 Video:
On the break on Purdue's side of the court after this miss, Hammons would score with a dunk.
Filed to: Indiana Hoosiers