Film Session: Mosquera-Perea's start
Here, Nick Zeisloft penetrates and gets Mosquera-Perea's man to meet the ball: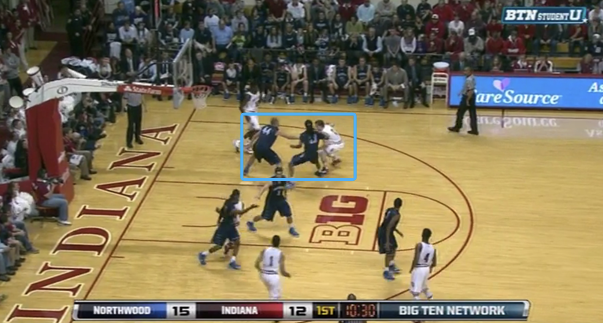 This gives him some room in the right corner. Probably based on the scouting report, his man doesn't close hard and fails to even leave his feet as the junior rises for the deep 2, which he connects on: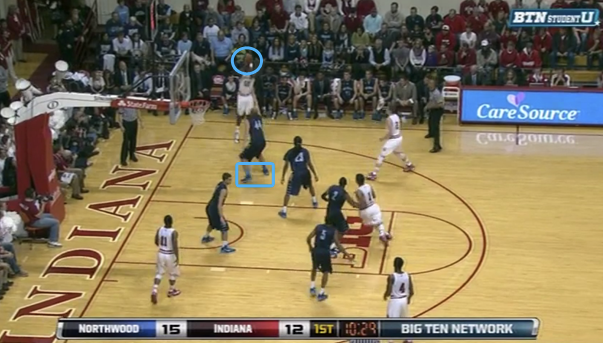 Video:
Despite his 2-of-6 performance from the line in this one, Mosquera-Perea shot a solid 72.3 percent from the charity stripe a season ago — and his shot here looks smooth. Way to early to know if this is going to become a standard of his repertoire, but if he's able to make defenses honor him this far from the hoop, it can take a rim protector out of the lane for Indiana's guards to have more free run at the basket on penetration.
Filed to: Hanner Mosquera-Perea