Film Session: Mosquera-Perea's start
Just over a minute later, Mosquera-Perea posts again and gets the pass from Johnson: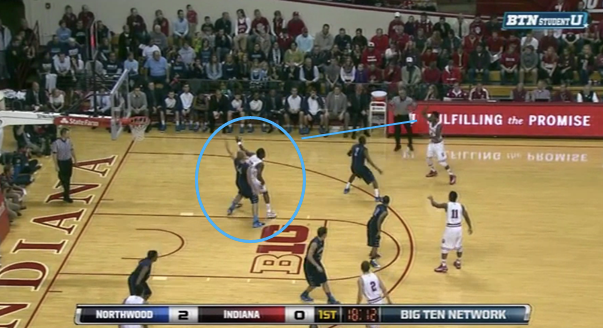 He goes right and quickly finds himself at the baseline with little room: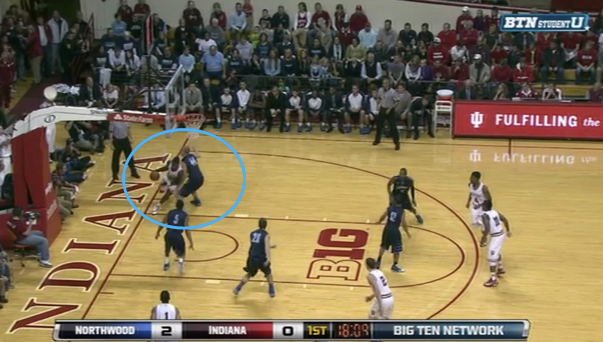 He tries coming up and under the basket, but he's met by two defenders and his shot is blocked: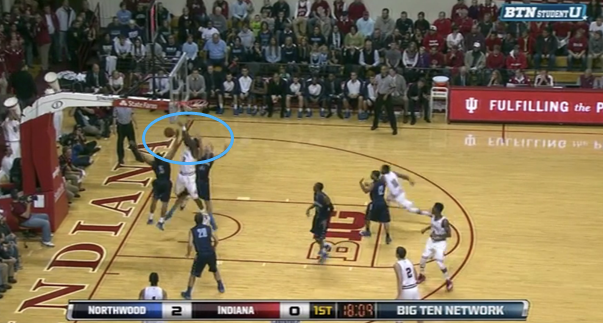 Video:
As we've noted about Mosquera-Perea's game heading into the season, his back-to-the-basket work on the block is probably not his best chance at offensive success this season. Indiana got him the ball there early in this game, and the results weren't pretty. Still, he kept at it the rest of the game, and ended up getting to the line six times — though he only made two of his attempts.
If he can at least draw fouls on the block and get opportunities at the line, it's better than a turnover or missed shot.
Filed to: Hanner Mosquera-Perea