Montreal rewind: Troy Williams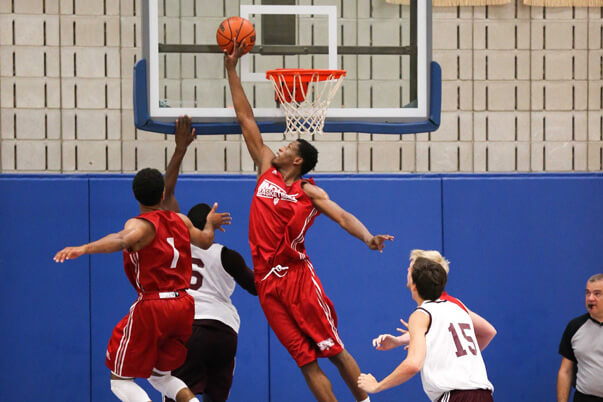 Welcome to "Montreal rewind," our player-by-player recap from Indiana's five-game tour of Canada. Today: Troy Williams. Previously: Nick Zeisloft, Devin Davis.
Plenty of storylines emerged over IU's five-game tour of Montreal and Ottawa. Among them: IU's improved ball movement, the perimeter shooting of Nick Zeisloft and the play of freshman guards James Blackmon Jr. and Robert Johnson.
However, the most intriguing of all of them may have been the play of sophomore Troy Williams. In five games, the sophomore wing from Hampton (Va.) put up impressive numbers: 18.4 points, 6.4 rebounds, 2.6 assists, 1.2 blocks and 1.2 steals in 27.8 minutes per game.
It was a major swing from what Indiana fans saw out of Williams as a freshman. While effective at times, he was inconsistent and struggled with his shooting from the perimeter. In Canada, Williams laid off the perimeter shots and instead, focused on attacking off the dribble and scoring often off of baseline drives. Williams credited his health as a major reason for the improved play.
"Last year I had a hand injury – I always had my left hand bandaged," he said. "Now that it is healed, it feels better. I have always been comfortable with the ball, I just couldn't use both hands last year. Now that I have both back, it is much easier for me to handle the ball again."
More important than the scoring, however, was the variety of ways in which Williams was able to impact the game.
He was the team's second leading rebounder on the trip and with the prospect of playing minutes at the four a very real one, Indiana is going to need major production from Williams on the glass.
Additionally, his length and athleticism was disruptive at times as he collected six steals and six blocks on the trip. Following IU's win over McGill, Tom Crean talked about the sophomore's ability to play on both ends of the floor and how one end can translate to the other.
"I thought this was a good statistic for the guys to see – the two leading deflectors at halftime were also the two leading scorers," Crean said. "The best facilitator of the game in the first half was Troy Williams; he was also the leading scorer and the leading deflector. The more they can learn that those things really, really do matter and they really do carry over – it doesn't matter where you're playing, when you're playing or who you're playing – it just matters that you do those things."
Despite his strong play in Canada, there's still plenty of room for growth for Williams before practice starts late next month.
"I'm going to work on more defense and more pick-and-roll situations," he explained following IU's win over UQAM. "I see that now I am in a lot of pick-and-roll situations. It has helped out a lot and I am making good decisions out of it but I still want to work on that more."
Filed to: 2014-2015 foreign tour, Troy Williams