Freshman Focus: Jeremiah April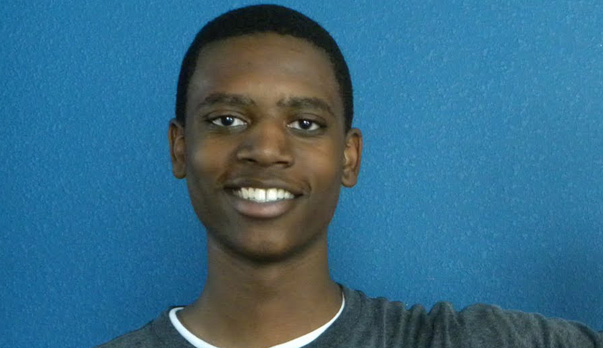 "Freshman Focus" is an Inside the Hall series on each of Indiana's five incoming freshmen. Over the next couple of weeks, we will examine what kind of an impact each player can have for the Hoosiers next season. Today: Jeremiah April. (Previously: Robert Johnson.)
On April 18, a trio of Indiana basketball signees for the class of 2014 were participating in two prestigious spring all-star games. James Blackmon Jr. was in Brooklyn at the Jordan Brand Classic while Max Hoetzel and Robert Johnson were in Louisville, Kentucky for the Derby Festival Basketball Classic.
By the time the evening was over, the performances of all three, while notable, would become secondary to the interest in a name that wasn't even on the radar at the beginning of the day for Indiana fans.
As both all-star games got underway, word began to spread via social media that the Indiana staff had just secured a commitment from a big man in Arizona.
The name of the prospect? Jeremiah April.
A quick Google search revealed little about April, a 6-foot-11 center who had just completed a postgraduate season at Westwind Prep in Phoenix. YouTube also yielded little on April. He was a rarity in today's world of recruiting coverage in which information is readily available at a second's notice — a true mystery man.
The first call I made was to April's coach at Westwind Prep, Jai Steadman. A former NBA D-League head coach and college assistant, Steadman explained that Tom Crean and Steve McClain had just left the school, where hours earlier following a meeting, April gave a commitment to Indiana.
"He just turned 18 and he's got huge upside," Steadman said. "He can score, he's played against the best. He's athletic, runs the floor, has a high motor and high basketball IQ. He should be ready to go.
"Steve McClain did a great job with Jeremiah. Their tradition, developing players, the conference, coach McClain did a great job of selling everything. Crean came in and finished the deal."
Indiana's need for post help became evident quickly after the season. It didn't take long for Noah Vonleh, a surefire lottery pick, to declare for the NBA draft. That development was more expected than the mid-season transfer of Luke Fischer to Marquette, a departure that came as a bit of a stunner just a day before IU's Big Ten opener at Illinois.
April, who was also considering Arizona State, Marquette and Washington State, was succinct in his reasoning for choosing Indiana.
"I got a good vibe from them and the goals they want to achieve," he said.
As more became known about April — he averaged 19 points and 11 rebounds at Westwind Prep according to Steadman — the better the pickup looked for Indiana, especially when you consider the timing.
Finding size in the spring signing period isn't easy to do and at 6-foot-11 and 230 pounds, April, at the least, should bring some frontcourt depth to a roster that had little of it. Video of April shows a player who has a relatively soft touch around the basket to go with soft hands, but plenty of work remains if he hopes to grow into a capable contributor as a freshman.
"I probably need to put on 10 or 15 more pounds," April admitted after his official visit to Bloomington. "Also becoming more physical. I'm pretty confident in my shooting, floor vision and passing. I just need to get used to being that down low presence at the next level."
"I told Coach, his best friend needs to be the strength and conditioning coach," Steadman said. "As talented as these kids are, they need the weight room."
The work for April in developing into a capable rotation piece is already underway as he arrived in Bloomington late last week to begin summer workouts and classes.
A trip to Montreal in August that will allow the Hoosiers to play five games in six days will be important for the entire team, but especially the freshman who will gain valuable experience against some of Canada's best collegiate teams.
"He's got very good timing, he's got excellent hands for a big player," Crean explained last week at Huber Winery. "He's got a tremendously soft touch. So very soft hands and a soft touch. And it'd be a lot different story, because he's relatively raw there's no question about that, but if he didn't have really good hands and didn't have a really nice touch, then you're looking at a guy who may not become a good shooter. We think he's going to become a very good shooter.
"He's got good timing on blocking shots. I don't think he understands the intensity level yet that he's capable of playing at on a daily basis or what's going to be expected of him. I love his attitude, I love his family. I really like his coach and I like how excited he is to come to Indiana."
Filed to: Freshman Focus, Jeremiah April