Film Session: Giving up the 3-ball
In last Thursday evening's 60-55 loss to Nebraska, Indiana allowed the Cornhuskers a 6-of-11 mark from distance after halftime. It was just one of many reasons why Nebraska was able to trim a 13-point halftime deficit, take the lead and eventually win the game.
A look at how the Hoosiers gave up four of Nebraska's six makes in the latest edition of Film Session:
Noah Vonleh scores in the paint for the Hoosiers. Troy Williams has followed the shot looking for a tip-in dunk, but the ball is through the hoop as he grabs the rim: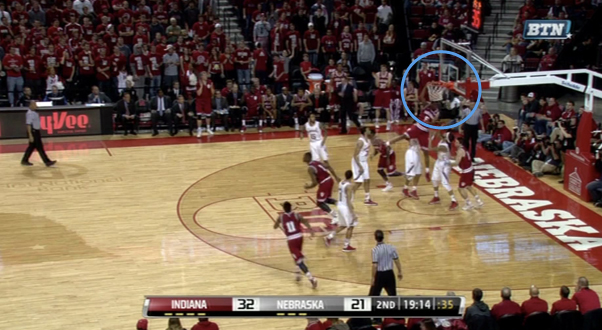 Williams falls to the floor and Nebraska takes over possession and inbounds the ball: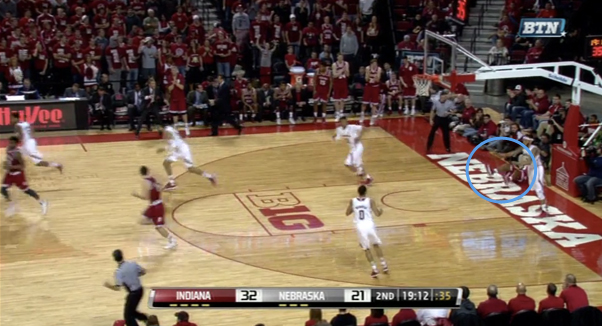 With Williams behind the action because of the fall, Nebraska swings the ball in semi-transition to a wide open Ray Gallegos, Williams' man: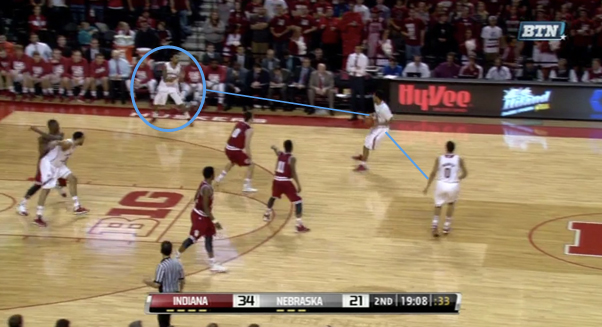 It's a simple catch, shoot and score from there as Williams has finally made his way across half court: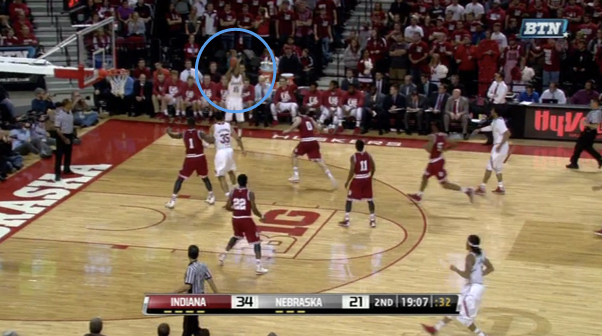 Williams' decision-making is questionable at times, and this was certainly a Troy being Troy moment: Going for the home run play and getting burned on the other end because of it.
Video:
Filed to: Nebraska Cornhuskers