Film Session: Finding the 3-point stroke
Indiana found some life from beyond the arc early in its Saturday evening win against North Florida as the Hoosiers dropped in 5-of-9 from distance before halftime.
A look at three early makes from beyond the arc as well as one from Austin Etherington in the second half in the latest edition of Film Session:
I. Yogi Ferrell bounces a pass to Will Sheehey on the right wing: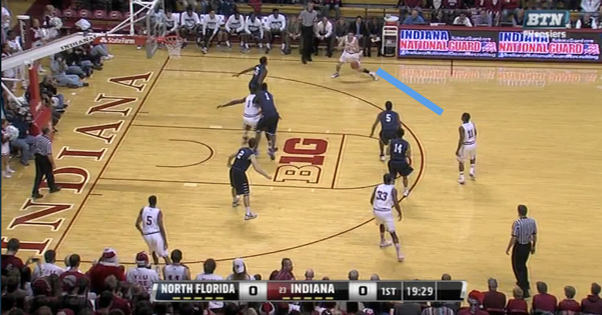 Sheehey makes a move past his defender and attracts a help defender: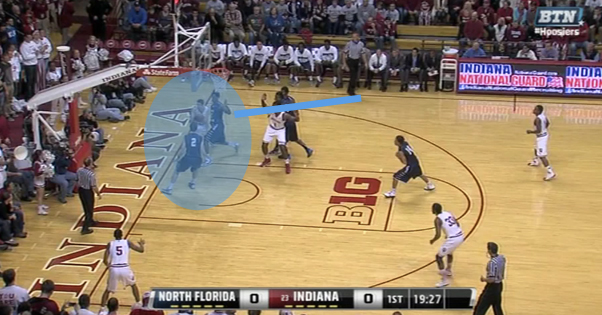 This opens up the floor for Indiana against an imbalanced defense. Sheehey passes it to Troy Williams, who swings to Jeremy Hollowell: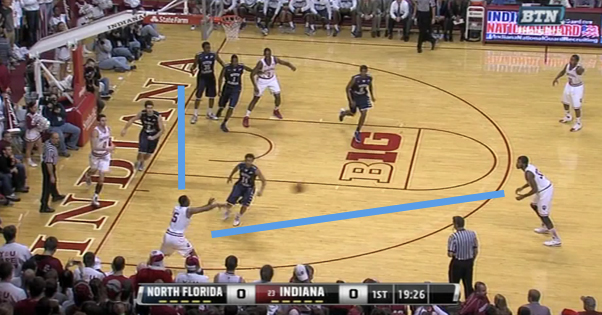 Hollowell keeps swinging to Ferrell: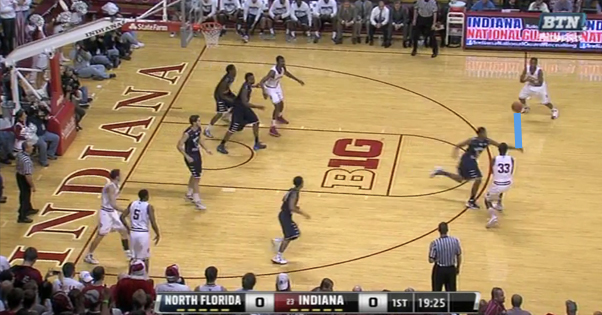 Ferrell rises and connects: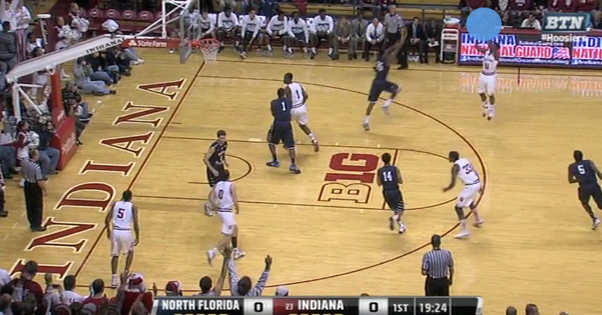 This ball movement for a Ferrell 3-pointer is similar to a play we highlighted out of the first half against Syracuse. And that area to the right of the top of the key appears to be a place Ferrell is developing into a sweet spot for his attempts from distance.
Video:
Filed to: Austin Etherington, North Florida Ospreys