2013-2014 ITH season preview: Northwestern Wildcats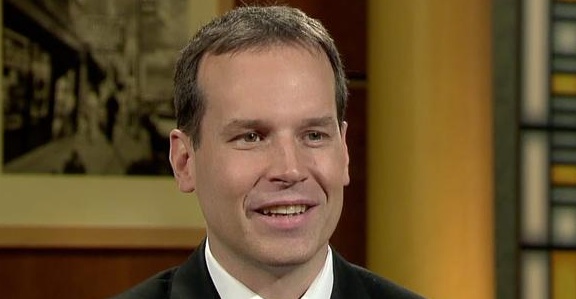 With the start of college basketball season on the horizon, we'll be taking a long look at the conference at large as well as Indiana's roster over the next month. Today, we continue our look at the Big Ten with the Northwestern Wildcats.
Change is afoot in Evanston.
Bill Carmody's 12-year run of Princeton offense and gimmick zone defense is gone. In comes 39-year-old Chris Collins fresh off a 13-year run as a Duke assistant. It's a switch that arrives during an emerging time for Northwestern athletics.
Pat Fitzgerald has a bonafide Top 25 football program going. An ambitious $250 million athletics facility on the shores of Lake Michigan has been approved. Though this multi-purpose facility is more football-focused, it's been said the basketball team will eventually get their own upgrades down the line.
So while Collins won't have new facilities to sell quite yet, the turnover at the top and a chance to join something new seems to already be paying off in the recruiting world.
Chicagoan and St. Rita hoops star Vic Law gave Collins a verbal commitment in July. Law's No. 70 ranking in the class of 2014 makes him Northwestern's first top-75 recruit since Evan Eschmeyer in 1993. Time will tell whether such a recruitment will have a snowball effect or not, but it's a strong start for a coach and program on a quest for relevance and a first-ever NCAA tournament appearance.
Law won't hit campus until next year. And what Northwestern has in its arsenal heading into this season might again mean it'll be without a ticket to the Big Dance. With the coaching switch, promising incoming freshman point guard Jaren Sina decided to move on to Seton Hall. (Tom Crean and the Indiana program also showed interest in Sina after his de-commitment from Northwestern.)
But Drew Crawford will stick around. Crawford could have left the program and played somewhere else immediately due to the graduate student exemption. (The suburban Chicago product played just 10 games due to a torn right labrum last season and received a medical hardship for a fifth year of eligibility.) Having Crawford back in the fold gives Collins ample experience and leadership in the backcourt. Before picking up the injury last season, Crawford started every game for the Wildcats and averaged 13.5 points per contest.
Collins will also get a backcourt boost with JerShon Cobb's return. Cobb sat out last season due to an academic suspension. Alex Olah brings a seven-foot frame up front after a freshman season where he showed some promise as a rim-protector. Dave Sobolewski returns after averaging 9.8 points and four assists a game in his sophomore campaign. Collins also has the trifecta of Kale Abrahamson, Mike Turner and Tre Demps at his disposal. All are coming off freshman seasons and could help round out some of his rotation.
Bottom Line: Northwestern gets a fresh start in 2013-2014 with the arrival of Collins. Don't bet on this as the year for the Wildcats to finally make an NCAA tournament. But it might be here sooner rather than later if Collins is able to keep some early momentum going and build a sustainable program with better talent  in Evanston.
Quotable: When we went up there to visit [sophomore year], Carmody came across as arrogant — like that the university would sell itself, and either you want to come here or you don't. And I'm saying to myself, 'You haven't won anything!' You had a sour taste in your mouth when you left, and to be honest with you, had Carmody still been there, we never would have considered Northwestern. Not ever. That's how bad it was for us." — Vic Law Sr. to SI's Luke Winn
Previously: Nebraska, Penn State
Filed to: 2013-2014 Big Ten preview, Northwestern Wildcats