2013-2014 ITH season preview: Nebraska Cornhuskers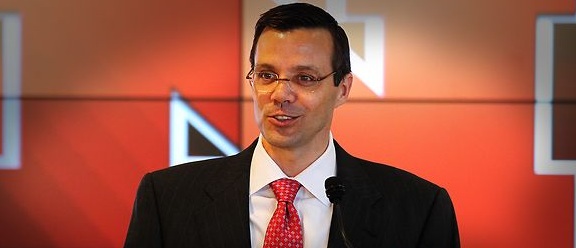 With the start of college basketball season on the horizon, we'll be taking a long look at the conference at large as well as Indiana's roster over the next month. Today, we continue our look at the Big Ten with the Nebraska Cornhuskers.
In its first two seasons in the Big Ten, Nebraska has found itself at the bottom of the conference standings with a combined 8-13 record at home. The Cornhuskers have a change in scenery in Lincoln, now. Literally.
Nebraska will debut its new 15,147-seat Pinnacle Bank Arena this season, which has head coach Tim Miles excited for the future of Cornhusker basketball. In his first season at the helm in 2012-13, Miles led his team to a 15-18 record (5-13 Big Ten) and was able to pull off a late-season upset over Minnesota and a Big Ten tournament win over Purdue. Heading into this season, though, Nebraska lost two of its three leading scorers — 6-foot-5 Dylan Talley and 6-foot-10 Brandon Ubel — to graduation.
Leading the team will be senior Ray Gallegos, who made the jump from averaging 2.8 points per game in 2011-12 to 12.5 points in 2012-13. The guard from Salt Lake City was the Cornhuskers' second-leading scorer last season and played the most out of anyone on the team: a total of 1,237 minutes, an average of 37.5 minutes per game. It's not a stretch, by any means, to expect Gallegos to be on the court for much of Nebraska's season, especially during their Big Ten portion of the schedule.
One of the most talked-about additions to Nebraska's roster for this season, though, comes from a player outside the United States. 6-foot-3 point guard Tai Webster, a freshman from Auckland, New Zealand, enters the mix as a true freshman and a recruiting coup for Miles. Webster comes in with New Zealand national team experience from the age of 17, and he was ranked the No. 115 prospect in the 2013 class, according to 247Sports.com. Inside the Hall and UM Hoops also selected Webster as the 25th-best Big Ten player heading into this season.
Nebraska's biggest hit in depth came at the frontcourt with the departures of Ubel, who led the team in rebounds, and 6-foot-11 Andre Almeida, who led the team in blocks. What's left is four players on Nebraska's entire roster taller than 6-foot-7, who have combined for a total of 27 minutes of play last season.
The Cornhuskers have 6-foot-10 Florida transfer Walter Pritchford eligible this season, and he could provide immediate help for that loss of frontcourt depth. Pritchford was the No. 170 recruit in the country when he graduated high school in 2011, but he also has played only 22 minutes on a Division 1 court.
While Nebraska appears to be set in the backcourt with plenty of depth, the frontcourt's lack of experience could ultimately stop the Cornhuskers from making a significant jump in the Big Ten standings. 6-foot-6 sophomore Shavon Shields and 6-foot-7 junior David Rivers, who were the fourth- and fifth-leading scorers on Nebraska's roster last season, both return, but both are guards.
Nebraska will also have 6-foot-6 junior forward Terran Petteway eligible, who transferred to Lincoln from Texas Tech after the 2011-12 season. Petteway played in 27 games for the Red Raiders as a freshman and started in 11, averaging 3.3 points and 2.1 rebounds per game. Junior college All-American Deverell Biggs could also provide additional backcourt depth.
Bottom Line: While there's plenty of excitement in Lincoln with the anticipated opening of Pinnacle Bank Arena, Nebraska fans might have to wait a bit longer to have a winning basketball team. While scoring might not be an issue this season, the Cornhuskers' lack of frontcourt experience could prove to be costly, especially against Big Ten opponents.
Quotable: "The Big Ten put us on the road for the first two games [at Iowa and at Ohio State after a nonconference game at Cincinnati] but gave us a great opener in Michigan (Jan. 8, ESPN2) with our students in session. The story is our arena, our practice facility. The team, we'll see. We're young.'" – Miles to ESPN on Sept. 5.
Previously: Penn State
Filed to: 2013-2014 Big Ten preview, Nebraska Cornhuskers